Lettre ouverte concernant le nouveau traité pandémique international de l'OMS
Signer la lettre ouverte en bas de page
Sign the open letter at the bottom of the page
Firma la lettera in fondo alla pagina
Unterzeichnen Sie den offenen Brief unten auf der Seite
Action soutenue par le MFR (Mouvement Fédératif Romand), le MSLC (Mouvement Suisse pour la Liberté Citoyenne), Mass-Voll!, le Virus des Libertés, Collectif Parents, CCNE, CREE (Collectif Romand Educateurs Enseignants), Réseau Choix Vaccinal, Back2Life, Helvetia Libera.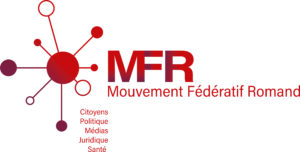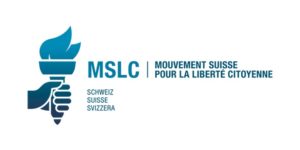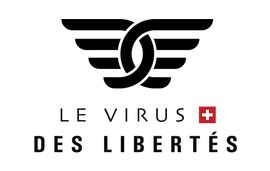 Voici quelques extraits du Sommet international du Covid qui s'est tenu le 12 mai 2022 : les dirigeants sont tous d'accord sur le fait que la pandémie de covid n'est pas terminée, qu'il est primordial d'injecter le plus de « vaccins » possibles et qu'une réponse mondiale uniformisée à la prochaine crise sanitaire est nécessaire...
Here are some excerpts from the International Covid Summit held on 12 May: Leaders all agree that the covid pandemic is not over, that it is essential to inject as many "vaccines" as possible and that a unified global response to the next health crisis is needed...
Signer la lettre ouverte
Sign the open letter
Unterzeichnen Sie den offenen Brief
Firma la lettra aperta
Dernières Signatures
14,326
Anonymous
14,325
Dr. Walter Siegrist
14,324
Mr. Roberto Berchtold
14,323
Ms. Nilla Magnenat
14,322
Ms. Stephan Bauer
14,321
Anonymous
14,320
Mr. Daniel Nydegger
14,319
Ms. Maria Steiger
14,318
Ms. Jeannette Scheidegger
14,317
Mr. Martin Ritter
14,316
Ms. Gredy Itel
14,315
Anonymous
14,314
Ms. Gabriele Pletscher
14,313
Ms. Nathalie Matti
14,312
Ms. Benoît Singy
14,311
Ms. Werner Pilz
14,310
Mr. Stéphane Beysard
14,309
Ms. Rochat Daniel Alexandre
14,308
Anonymous
14,307
Anonymous
14,306
Mr. Fredy Haltiner
14,305
Mrs. Susan Meyer
14,304
Ms. Iris Howald
14,303
Ms. GABRIELE KIRSCH
14,302
Ms. Patricia Brönnimann
14,301
Mr. Dirk Lehmann
14,300
Ms. Stephanie Bayer
14,299
Mr. Bucher Adrian
14,298
Mrs. Michaela⁸ Gruenther
14,297
Mrs. Eveline Kleine
14,296
Ms. Heinz-Jürgen Sager
14,295
Anonymous
14,294
Anonymous
14,293
Mrs. Martina Bauer
14,292
Ms. Barbara Regli
14,291
Mr. Geraldo De Carvalho
14,290
Ms. Doris Merk
14,289
Anonymous
14,288
Ms. Silvia Walder
14,287
Ms. Audrey Arbogast
14,286
Mr. Franck Perrin
14,285
Anonymous
14,284
Anonymous
14,283
Anonymous
14,282
Anonymous
14,281
Ms. Daniela V
14,280
Anonymous
14,279
Ms. Barbara Polyak
14,278
Ms. Rosmarie Frischherz
14,277
Ms. Eveline Hodges
14,276
Ms. Bernd Jung
14,275
Mr. Jörg König
14,274
Anonymous
14,273
Anonymous
14,272
Ms. Sophie Siedler
14,271
Mr. Uwe Wegel
14,270
Anonymous
14,269
Anonymous
14,268
Anonymous
14,267
Mr. Josef Windberg
14,266
Ms. Natascha Stark
14,265
Anonymous
14,264
Ms. Ursula Reuteler
14,263
Ms. Satu Daiber
14,262
Mrs. Liana Maman Benziger
14,261
Ms. Lingnau Barbara
14,260
Ms. Elsbeth Kostalek
14,259
Dr. Mathias Bösiger
14,258
Ms. Silvia Lippuner
14,257
Mrs. Eleoonore Kurmann
14,256
Ms. Astrid Bras
14,255
Anonymous
14,254
Ms. Elfriede Erhard
14,253
Anonymous
14,252
Ms. Andreas KANSTINGER
14,251
Dr. Markus Hug
14,250
Anonymous
14,249
Ms. Christmann Nicole
14,248
Ms. Susanne Bauer
14,247
Anonymous
14,246
Mr. Silvio H.
14,245
Mr. Harald Krüger
14,244
Ms. Monika Drechsler
14,243
Anonymous
14,242
Mr. Christian Weber
14,241
Ms. Michaela Berkmüller
14,240
Ms. Regina Börner
14,239
Ms. Taubmann Monika
14,238
Ms. Sabine Thomann
14,237
Ms. Kamelia Weltschew
14,236
Ms. Rolf Epple
14,235
Dr. Winfried Rappold
14,234
Anonymous
14,233
Ms. Diana Geißler
14,232
Ms. Pierre-Alain Huber
14,231
Mr. Jürg Spring
14,230
Mrs. Marine SANTOS ANTAO
14,229
Mr. Rolf Brühwiler
14,228
Mx. Sascha Friedauer
14,227
Mr. Riecke Jörg
14,226
Mrs. Chantal Carron
14,225
Ms. Christiane Boldischar
14,224
Mr. Markus Muehlenhoff
14,223
Ms. Leo Saladin
14,222
Ms. christian Da silva
14,221
Ms. fabio sacchetti
14,220
Ms. Evelyne M. Gaillard
14,219
Ms. Andrea Thalmann
14,218
Ms. Suzana Reverchon
14,217
Ms. Ineichen Carmen
14,216
Anonymous
14,215
Mr. RENE-PIERRE KUSTER
14,214
Anonymous
14,213
Anonymous
14,212
Ms. Kerstin Döllner
14,211
Mr. Oliver Marti
14,210
Ms. Isabelle Goudal
14,209
Ms. Clemens Weber
14,208
Dr. Hartwig Thomas
14,207
Mrs. Silvia Zanolari
14,206
Mr. Andi Keller
14,205
Mr. Keller Christian
14,204
Mr. Thomas Marti
14,203
Ms. Melanie Barinc
14,202
Mr. Gheorghe ANTON
14,201
Ms. Aimé Gay
14,200
Ms. Christian Nellen
14,199
Mr. Josef Berwert-Lopes
14,198
Ms. Rita Berwert-Lopes
14,197
Ms. Damian Berwert
14,196
Ms. Claudia FORT
14,195
Ms. Adriana Berwert
14,194
Mrs. Andreja Veronika Krauer
14,193
Anonymous
14,192
Mr. Nico Bramato
14,191
Mr. Laurent Feisst
14,190
Anonymous
14,189
Mr. Dominik Graf
14,188
Mr. Michael Schüler
14,187
Ms. Anna Caderas
14,186
Ms. Janine Travelletti
14,185
Mrs. Catherine Lubicz
14,184
Anonymous
14,183
Ms. Christelle Labatut
14,182
Mr. Achim Korte
14,181
Ms. Beatrice Jordi
14,180
Anonymous
14,179
Ms. Miranda Bouslimi-Bürki
14,178
Anonymous
14,177
Ms. Albert Grünenfelder
14,176
Mr. David Gueissaz
14,175
Ms. Kathrin Borer
14,174
Anonymous
14,173
Ms. Nicole Gesseney
14,172
Anonymous
14,171
Ms. Linda Nagle
14,170
Mrs. Ines Mörbitz
14,169
Ms. CATHERINE ANTONIN
14,168
Ms. Gervaise Brousseau
14,167
Anonymous
14,166
Mrs. andrea princic
14,165
Anonymous
14,164
Mr. André Küpfer
14,163
Ms. Vanesa Nau
14,162
Ms. fab wyss
14,161
Mr. Aymeric Guinot
14,160
Anonymous
14,159
Anonymous
14,158
Ms. Claudia Perandones
14,157
Mr. Daniel Trappitsch
14,156
Ms. Juliette Hämmerle
14,155
Ms. Anita Lommatzsch
14,154
Mr. simon sutter
14,153
Ms. Rosmarie Ruppolo Kästner
14,152
Anonymous
14,151
Anonymous
14,150
Ms. Eric Roets
14,149
Ms. Magdalena Carter
14,148
Mr. Nicolas Carter
14,147
Mr. Hansjürg Stuber
14,146
Mr. Jean-Marc Boll
14,145
Ms. Annette Belmonte
14,144
Anonymous
14,143
Ms. Annelise Gay
14,142
Mr. Pascal Koehli
14,141
Miss. Barbara-Katharina Holzer-Josi
14,140
Anonymous
14,139
Mrs. Julia Stadelmann
14,138
Mr. Michael Esposito
14,137
Anonymous
14,136
Ms. Marie-Anne Eckert
14,135
Ms. Daniela Stuber
14,134
Mr. Andreas Roggensinger
14,133
Mr. Magnus Malmstrom
14,132
Mr. Berino Schmid
14,131
Ms. Armin Kägi
14,130
Ms. Bruno Anliker
14,129
Mr. Yves Jaquiéry
14,128
Anonymous
14,127
Anonymous
14,126
Ms. Paracchini Uschy
14,125
Ms. Johanna Feusi
14,124
Ms. Von Niederhaeusern Ursula
14,123
Anonymous
14,122
Mr. Jürg Ryser
14,121
Anonymous
14,120
Miss. Corina Baumgartner
14,119
Anonymous
14,118
Mr. Antoine Forter
14,117
Ms. Albert Iten
14,116
Mr. Lädrach Thomas
14,115
Ms. Andrea Zysset
14,114
Ms. Daniela Baumann
14,113
Mr. Andy Marks
14,112
Mr. Valentin Biffiger
14,111
Ms. Heidi Onaran
14,110
Anonymous
14,109
Ms. Bruno Riesen
14,108
Anonymous
14,107
Mr. Matthias Möhr
14,106
Ms. carol huber
14,105
Anonymous
14,104
Anonymous
14,103
Ms. Nora Schläpfer
14,102
Ms. Catherine George
14,101
Ms. Natascha Messelhäuser
14,100
Ms. Beatrice Schäuble
14,099
Ms. Béatrice Moesch
14,098
Ms. Gabrielle Hofer
14,097
Mr. Lawrence Graham
14,096
Ms. Irena Stahel
14,095
Ms. Christine Maho
14,094
Ms. claudia chenevard
14,093
Ms. Gabriele Weiher
14,092
Mr. Mohan Jarallah
14,091
Mr. Richard Schmucki
14,090
Ms. Françoise Penseyres
14,089
Ms. Bettina Agerer
14,088
Anonymous
14,087
Mr. yoshi yokoyama
14,086
Ms. Pavel Müller
14,085
Ms. Regina Stettler
14,084
Ms. Anna Lamperti
14,083
Anonymous
14,082
Ms. Romana Felder
14,081
Ms. Christian Rohner
14,080
Ms. Tanja Schirinzi
14,079
Anonymous
14,078
Mr. Ivo Dörig
14,077
Mr. Markus Roth
14,076
Ms. Melanie Saxer
14,075
Ms. Stephanie Penseyres
14,074
Mr. Michael Keller
14,073
Ms. Silvia Vigliotti
14,072
Miss. Sofia Fernandez
14,071
Ms. Monika Zihlmann
14,070
Mr. Dominik Bertolosi
14,069
Ms. Lisa Wirz
14,068
Ms. Ruedi Haas
14,067
Anonymous
14,066
Mr. Peter Fischer
14,065
Ms. Yannick Walter
14,064
Anonymous
14,063
Anonymous
14,062
Mrs. Verena Cueni
14,061
Ms. Marion Huber
14,060
Miss. ISABELLE STAUB
14,059
Mr. Marcel Schmidt
14,058
Mr. Sacha Weibel
14,057
Ms. Hildegard Vock
14,056
Ms. Philip Indlekofer
14,055
Mr. Sacha Weibel
14,054
Mr. Roman Vock
14,053
Mr. Peter Jenni
14,052
Miss. Betty Polli
14,051
Mr. Rolf Günther
14,050
Mr. Heinz Kobelt
14,049
Ms. Patricia BATARDON
14,048
Ms. Jacqueline Maurer
14,047
Ms. patricia Gatouillat
14,046
Mr. Bernd Erhardt
14,045
Ms. Suzanne Moirandat
14,044
Ms. Tiziana Ranni
14,043
Ms. Marcel Kuettel
14,042
Mr. Didier Blanc
14,041
Mrs. Sandrine Tourrette
14,040
Anonymous
14,039
Mrs. Esther Hunziker
14,038
Ms. Beatrice Borle
14,037
Mrs. Priscilla Bozzini
14,036
Ms. Nathalie Laurent
14,035
Anonymous
14,034
Ms. michèle roberge
14,033
Mr. Alain Vuillemin
14,032
Ms. Guillemette Schlegel
14,031
Anonymous
14,030
Mr. Jacques Zürcher
14,029
Ms. Chantal Chenaux
14,028
Anonymous
14,027
Anonymous
14,026
Ms. Ulrike Gruber
14,025
Ms. Babel Mawli
14,024
Ms. Philippe Fragnière
14,023
Ms. Emmanuelle Rioufol
14,022
Ms. Jean-Pierre Junod
14,021
Anonymous
14,020
Ms. marie-claude ayer
14,019
Ms. Gilles Vuille
14,018
Ms. Francine Rose Magnin
14,017
Ms. beat roch
14,016
Ms. Dominique Corminboeuf
14,015
Ms. Catherine RAVIER
14,014
Ms. Anne-Sylvie Jacquemin
14,013
Ms. Anita Corpataux
14,012
Ms. Claudine McKelvey
14,011
Anonymous
14,010
Anonymous
14,009
Ms. Bruno Niedajkasja
14,008
Ms. Dominique Aubert
14,007
Mrs. Madeleine Antille
14,006
Anonymous
14,005
Ms. Estelle Guignard
14,004
Ms. laurence burckel
14,003
Ms. Madeline Messer
14,002
Ms. ariane senn
14,001
Ms. Christine Vuilleumier
14,000
Miss. Monique PASTOR
13,999
Mr. Marc PASTOR
13,998
Mr. Patrick Chenaux
13,997
Ms. Suzanne Elia
13,996
Ms. Dominique Heiniger
13,995
Ms. Anne Bestenheider
13,994
Ms. Françoise Csoka
13,993
Ms. Marianne Bionda
13,992
Anonymous
13,991
Ms. Sylvie Bersier
13,990
Ms. christine Biselx
13,989
Ms. Anne Agier
13,988
Anonymous
13,987
Anonymous
13,986
Ms. Catherine Reicharz
13,985
Ms. Chantal Benvegnin
13,984
Ms. Christian Weiss
13,983
Ms. Jacqueline Maibach
13,982
Ms. josiane Mahler
13,981
Ms. Ferrari Laugeri Daniela
13,980
Ms. Thierry STEIMER
13,979
Mr. Roberto Wettstein
13,978
Mrs. Evelyne ETIENNE
13,977
Ms. Béatrice Gilliéron
13,976
Mr. Alain Marietti
13,975
Mrs. linda scanio
13,974
Mrs. Valentine Dind
13,973
Anonymous
13,972
Mr. Christian Axmann
13,971
Anonymous
13,970
Anonymous
13,969
Mr. Benjamin GUYADER
13,968
Mrs. Béatrice Distinguin
13,967
Ms. annie brondino
13,966
Ms. Sophie Salmon
13,965
Ms. Bernard Gurtner
13,964
Ms. Magdeleine Vinay
13,963
Ms. Petra Vögeli
13,962
Anonymous
13,961
Ms. Michèle Gigandet
13,960
Mr. Jean-Denis Burnand
13,959
Ms. Patricia Vicarini
13,958
Anonymous
13,957
Anonymous
13,956
Ms. Max Leber
13,955
Ms. Delphine Massacret
13,954
Anonymous
13,953
Mr. Sébastien Chevalley
13,952
Anonymous
13,951
Ms. Karin Boschung
13,950
Mrs. Miriam Novelli Marti
13,949
Ms. Claudine Celi
13,948
Anonymous
13,947
Ms. Suzanne Elia
13,946
Anonymous
13,945
Anonymous
13,944
Ms. Anne-Laurence Imhof
13,943
Mr. Jean-Marcel Schafer
13,942
Ms. Chantal Guillaume
13,941
Ms. Maud Brulhart
13,940
Anonymous
13,939
Ms. Raymond Guillaume
13,938
Ms. Gilles Défago
13,937
Anonymous
13,936
Mr. olivier keller
13,935
Anonymous
13,934
Ms. SERGE RAVAL
13,933
Ms. Lise-Mary Brulhart-Cottier
13,932
Ms. Eliane Kohler
13,931
Ms. Simone Bowman
13,930
Anonymous
13,929
Ms. Martine Jornod
13,928
Ms. Fabienne Perret
13,927
Anonymous
13,926
Ms. Anne-Claude Petremand
13,925
Ms. Béatrice Zeiler
13,924
Mr. James Crittin
13,923
Anonymous
13,922
Ms. Bénédicte Hagger
13,921
Anonymous
13,920
Ms. VIVIANE BONJOUR
13,919
Ms. Fabienne Bruchez
13,918
Ms. Christian Ballestraz
13,917
Anonymous
13,916
Anonymous
13,915
Ms. Bénédicte Sambo
13,914
Mr. Ludovic Wolff
13,913
Ms. marie pascale legeleux
13,912
Anonymous
13,911
Anonymous
13,910
Anonymous
13,909
Anonymous
13,908
Mr. Gugliemo Baratta
13,907
Ms. Jimmy Esseiva
13,906
Ms. Catherine Bogaert
13,905
Anonymous
13,904
Ms. Anne-Claire Rabatel
13,903
Mr. Pierre Aeberli
13,902
Ms. Marianne Baudois
13,901
Dr. Philippe MONNIER
13,900
Ms. Suzanne Bron
13,899
Ms. Marie-José ANTOLINI
13,898
Mr. D. Raphael
13,897
Anonymous
13,896
Ms. Stéphane Launaz
13,895
Mr. Hendrik Vlek
13,894
Ms. Sébastien Vonlanthen
13,893
Mr. Christian Bron
13,892
Ms. Véronique Leduc
13,891
Ms. Alfredo Mortellaro
13,890
Ms. Anne-Florence Schneider
13,889
Ms. Valérie Quenet
13,888
Mr. Rui Dias
13,887
Ms. serge poveda
13,886
Ms. Sandrine Hubert
13,885
Mr. Reynald Masini
13,884
Anonymous
13,883
Anonymous
13,882
Mrs. Silvia Bezoari
13,881
Mrs. Laurence Bourguignon
13,880
Anonymous
13,879
Mrs. Julia Kolarov
13,878
Mrs. Caroline Petitpierre
13,877
Mrs. Anne Teyssier
13,876
Mr. Jean-Marc HEIBLIG
13,875
Ms. Philippe COFFIN
13,874
Ms. Marlyse Hirschi
13,873
Mrs. Martine BANOUN
13,872
Anonymous
13,871
Mr. Cédric Germanier
13,870
Ms. Catherine Légeret
13,869
Miss. Eliane Favre
13,868
Mr. Jacques Légeret
13,867
Anonymous
13,866
Anonymous
13,865
Anonymous
13,864
Anonymous
13,863
Ms. Servane Paccoud
13,862
Anonymous
13,861
Mr. Sascha Odin
13,860
Mrs. Tiba DELESPIERRE
13,859
Mr. Robert Rivest
13,858
Anonymous
13,857
Ms. Françoise DECOSTERD
13,856
Anonymous
13,855
Ms. Tatiana Tence
13,854
Ms. Nadine ABAD
13,853
Mr. Célio Rodrigues
13,852
Ms. Francesca Vicky Scher
13,851
Anonymous
13,850
Ms. Barbara Lhériteau
13,849
Anonymous
13,848
Anonymous
13,847
Ms. Ebru Gokce
13,846
Anonymous
13,845
Mr. Ruedi Keller
13,844
Anonymous
13,843
Ms. Nicolas Ortiz
13,842
Mr. Reto Bättig
13,841
Mrs. Dominique Giacometti
13,840
Ms. Marie Anne Morizot
13,839
Mrs. Christine Singy
13,838
Ms. Philippe Tardy
13,837
Miss. Natascia Vigne Nardi
13,836
Ms. Sylviane Gagnebin
13,835
Anonymous
13,834
Mr. Philippe Wyss
13,833
Ms. Elizabeth DALP
13,832
Anonymous
13,831
Ms. Florence Reymond
13,830
Mr. Alexandre Cottier
13,829
Anonymous
13,828
Ms. Therese TREDEZ
13,827
Anonymous
13,826
Anonymous
13,825
Ms. Angela Kuiig
13,824
Anonymous
13,823
Anonymous
13,822
Anonymous
13,821
Miss. Francine Slosse
13,820
Ms. Mario Colombo
13,819
Mr. Léon Renard
13,818
Mr. Philippe Sola
13,817
Anonymous
13,816
Anonymous
13,815
Ms. Magali Stutzmann
13,814
Ms. Michèle Berdoz
13,813
Mrs. Murielle Giardini
13,812
Anonymous
13,811
Mr. Emmanuel Theler
13,810
Mr. fred Erismann
13,809
Anonymous
13,808
Mr. roger tille
13,807
Ms. Valérie Kollep
13,806
Mr. Stephan Moser
13,805
Ms. Jean Bretonelle
13,804
Mr. Fabrice Trapp
13,803
Mr. Leonard Richard
13,802
Mr. Christophe Campiche
13,801
Ms. Jessica Sultan
13,800
Mr. FRANCOIS GISEL
13,799
Ms. Simon Sudan
13,798
Mr. Gérald Nicolier
13,797
Ms. JEAN-MARC ORELLI
13,796
Anonymous
13,795
Ms. Christine Dumas
13,794
Anonymous
13,793
Ms. Jean-Luc Tschopp
13,792
Ms. Angelina Sormani
13,791
Anonymous
13,790
Mrs. Mireille Lanz
13,789
Anonymous
13,788
Ms. Dominique FISCHER
13,787
Ms. Graziella Saner Bovey
13,786
Ms. Dominique Cosandier
13,785
Mr. Philippe Heimann
13,784
Anonymous
13,783
Mr. Zdenek Posva
13,782
Anonymous
13,781
Ms. Chantal Roulet
13,780
Anonymous
13,779
Anonymous
13,778
Ms. Yolande Bacquey
13,777
Ms. Monica Giambonini
13,776
Miss. Dolorès Faessler
13,775
Anonymous
13,774
Mr. Gilles Bueb
13,773
Ms. Marianne Schera
13,772
Anonymous
13,771
Mr. CHRISTIAN GAUVIN
13,770
Mr. Jean-Yves CASAUX
13,769
Anonymous
13,768
Mr. rodrigo barclay
13,767
Ms. Laurence Lachat
13,766
Ms. Ariane Buch
13,765
Anonymous
13,764
Anonymous
13,763
Anonymous
13,762
Ms. Brigitte Herzig
13,761
Ms. Heidi Lajel
13,760
Anonymous
13,759
Mr. jürgen a.d.H.[winkler]
13,758
Mr. Jean-Michel Fleury
13,757
Ms. Sandra Rickenbacher
13,756
Ms. Simone Stegmaier
13,755
Ms. Christoph Jäger
13,754
Ms. Eric Rouzaud
13,753
Mr. Louis-Michel DEGURSE
13,752
Mr. Pierre Kuzmanovic
13,751
Ms. Geneviève Gomez
13,750
Anonymous
13,749
Ms. Deb Mamin
13,748
Ms. Sabine Konradi
13,747
Ms. Claude Rousson
13,746
Mr. Joël LIVERSAIN
13,745
Mr. Gabor Hidegkuti
13,744
Anonymous
13,743
Ms. Cosette Blétry-Lapaire
13,742
Ms. Ekaterini Despiniadou
13,741
Mr. René Linder
13,740
Mr. Moritz Rogger
13,739
Mr. Daniel Häfliger
13,738
Ms. Sumaya Za
13,737
Mr. Marco Herrmann
13,736
Anonymous
13,735
Ms. andrea hazan
13,734
Anonymous
13,733
Mrs. Eva Stefan
13,732
Ms. Regula Koch
13,731
Mr. Stefan Steinegger
13,730
Ms. Ursula Tolonen
13,729
Mr. Jürgen Maurer
13,728
Anonymous
13,727
Mr. Tobias Müller-wagner
13,726
Ms. Moniks von Holzen
13,725
Ms. Sylvia Habermayr
13,724
Mrs. Karin Niethammer
13,723
Ms. Maren Schmitz
13,722
Ms. Laura Keller
13,721
Ms. Brigitte RICHARD
13,720
Ms. Therese Fankhauser
13,719
Anonymous
13,718
Ms. Claudia Hauck
13,717
Ms. Jean-Marc BENARD
13,716
Dr. Xavier PRAT
13,715
Anonymous
13,714
Anonymous
13,713
Mr. Demetrio Weishaupt
13,712
Mrs. Claudia Selle
13,711
Anonymous
13,710
Ms. Ana De Oliveira
13,709
Ms. Ingelore Passin
13,708
Mr. jacques hadi
13,707
Mrs. Claude Casamitjana
13,706
Mr. Zaydan Dessibourg
13,705
Dr. Liliane Nasi
13,704
Ms. Gabriele Hickethier
13,703
Ms. Montserrat Melendez
13,702
Ms. Laurane Toe
13,701
Ms. Stephanie Passin
13,700
Ms. Uwe Reiter
13,699
Mr. Till Moser
13,698
Anonymous
13,697
Ms. Frédéric Liechti
13,696
Mr. Simon Willis
13,695
Anonymous
13,694
Mr. Marc de Boisgrollier
13,693
Mr. Rüdiger Stromberg
13,692
Anonymous
13,691
Ms. Michel Demierre
13,690
Mr. Alain Rihs
13,689
Mr. Ed Baumann
13,688
Mr. Harald Schallenberg
13,687
Anonymous
13,686
Ms. Zoubir Khet
13,685
Anonymous
13,684
Anonymous
13,683
Ms. Caroline Dardillat
13,682
Ms. Susanne Grewe
13,681
Anonymous
13,680
Ms. Maria Finetti
13,679
Ms. nicole Senn
13,678
Ms. djamila makhzoumi
13,677
Anonymous
13,676
Ms. Katryn A
13,675
Anonymous
13,674
Mr. Bale Saze
13,673
Mr. Dirk Morgen
13,672
Anonymous
13,671
Mr. Bodo Pagels
13,670
Mr. Joachim Hoffrichter
13,669
Anonymous
13,668
Anonymous
13,667
Anonymous
13,666
Ms. Vincent Marneffe
13,665
Anonymous
13,664
Ms. Michaela Dörre
13,663
Miss. Diane Ciurlia
13,662
Ms. Annik DELWASSE
13,661
Anonymous
13,660
Anonymous
13,659
Ms. Max Marti
13,658
Ms. Fabienne Kämpfer
13,657
Mr. Philippe Abeille
13,656
Anonymous
13,655
Ms. Dominique Busard
13,654
Anonymous
13,653
Mr. Claude DARDILLAT
13,652
Anonymous
13,651
Ms. Kerstin Eggenberger
13,650
Dr. Nathalie Szabo
13,649
Mr. Christian Wagner
13,648
Anonymous
13,647
Ms. Marion Raffini
13,646
Ms. patrick incorvaia
13,645
Anonymous
13,644
Ms. Sandra Alberter
13,643
Anonymous
13,642
Anonymous
13,641
Ms. wolfgang Schröter
13,640
Anonymous
13,639
Mr. Thomas Müller
13,638
Mr. Eberhard Stolz
13,637
Mr. Frank Schröder
13,636
Ms. Mascha Jankowski
13,635
Mr. Markus Kirsch
13,634
Anonymous
13,633
Anonymous
13,632
Ms. Anne Jaze
13,631
Dr. David Rothschild
13,630
Ms. Sirpa Kvist
13,629
Anonymous
13,628
Anonymous
13,627
Mr. Timo Kalliokoski
13,626
Anonymous
13,625
Ms. Karin Clemens
13,624
Anonymous
13,623
Ms. Anja Trögeler
13,622
Anonymous
13,621
Anonymous
13,620
Anonymous
13,619
Ms. Philippe Wenger
13,618
Ms. Elisa Doempke
13,617
Ms. Marion Kupfer
13,616
Miss. Lorena Mesrari
13,615
Anonymous
13,614
Ms. Ursina Huber
13,613
Ms. Chris Schill
13,612
Ms. Hanne Lang
13,611
Ms. Annette Beyer
13,610
Ms. Corina Berger-Dreiseitel
13,609
Ms. Silvana Burghoff
13,608
Anonymous
13,607
Mr. Florian Schwob
13,606
Anonymous
13,605
Ms. Véronique Bonnard
13,604
Anonymous
13,603
Anonymous
13,602
Mr. Marvin Falz
13,601
Ms. Antonia Ulbrich
13,600
Ms. joanna rogosch
13,599
Ms. Birgit Sporer
13,598
Ms. Renate Neubauer
13,597
Miss. MARIE-josèphe GRIMAITRE
13,596
Ms. Antoine Vincent
13,595
Ms. Gabriele Schäfer
13,594
Anonymous
13,593
Mrs. Maud Pourchet
13,592
Anonymous
13,591
Ms. Sandy Etchebarne
13,590
Mr. Werner Meier
13,589
Mr. Jocelyn Turmel
13,588
Dr. Prènom Nom
13,587
Ms. Pille Javed
13,586
Anonymous
13,585
Ms. Anne Cendrine Linder
13,584
Ms. Joshua Nowak
13,583
Mr. Manfred Urmes
13,582
Anonymous
13,581
Anonymous
13,580
Anonymous
13,579
Anonymous
13,578
Mrs. Ute Hild
13,577
Ms. Anja Schildknecht
13,576
Ms. Christina Nidecker
13,575
Ms. Andrea Weigl
13,574
Dr. Silke Roether
13,573
Mr. Bernard PIGEARIAS
13,572
Mr. Kolja Bromberger
13,571
Anonymous
13,570
Ms. Marie BOCARD
13,569
Anonymous
13,568
Anonymous
13,567
Ms. Fabienne Palissot
13,566
Miss. Marie Laval
13,565
Ms. Helena Haav
13,564
Anonymous
13,563
Anonymous
13,562
Mrs. Jana Ojasate
13,561
Anonymous
13,560
Mr. Anibal Moreno
13,559
Ms. Christiane Moreno
13,558
Mr. Heiki Kuldla
13,557
Anonymous
13,556
Mr. Christoph Sarasin
13,555
Mrs. Maria Becker-Ulrich
13,554
Ms. Marie-Anne Delville
13,553
Ms. Anie St-Amand
13,552
Anonymous
13,551
Anonymous
13,550
Mr. Sébastien Crête
13,549
Ms. Gottfried Spaleck
13,548
Ms. Rosina Jäggi-Conrad
13,547
Mr. Tanno Dunaiski
13,546
Ms. Külli Kuusk
13,545
Anonymous
13,544
Ms. Snezana Pavlovic
13,543
Anonymous
13,542
Anonymous
13,541
Mr. Ekkehard Enslin
13,540
Anonymous
13,539
Anonymous
13,538
Mr. Michael Knopp
13,537
Ms. Monika Rafalski
13,536
Mr. Jean Paul MICHEL
13,535
Anonymous
13,534
Anonymous
13,533
Ms. Denise Arm
13,532
Ms. Verena Schreiber
13,531
Ms. susanne rolli
13,530
Ms. Jacques Dupuis
13,529
Ms. Anne-Valérie Dessoulavy
13,528
Ms. Jézaelle Scolari
13,527
Mr. Benjamin PRACHE
13,526
Mrs. Regine Haug
13,525
Ms. Thierry Thiernesse
13,524
Anonymous
13,523
Ms. Wolfgang Hörter
13,522
Anonymous
13,521
Mr. Andreas Walz
13,520
Dr. Walter Siegrist
13,519
Ms. Margarete Freitag
13,518
Ms. Michelle C.
13,517
Anonymous
13,516
Mr. Thierry Auguste
13,515
Mr. Stefan Ruediger
13,514
Ms. Isabel Jeanneret
13,513
Ms. Beate Strassacker
13,512
Ms. Anja Engelmann
13,511
Mr. Michael Jost
13,510
Mr. Thierry Bataille
13,509
Anonymous
13,508
Ms. Gisela Geist
13,507
Anonymous
13,506
Ms. Marie-Françoise Richard
13,505
Ms. Frédérique Lebis
13,504
Ms. Verena Hadinger
13,503
Ms. Joseph Brulhart
13,502
Mr. Frédéric Ronsse
13,501
Anonymous
13,500
Anonymous
13,499
Mr. Andre Schirmer
13,498
Ms. sandrine DE VINCENT
13,497
Miss. Elise BESNARD
13,496
Mr. Joe Primiani
13,495
Ms. Maria Izzi
13,494
Ms. katlijn hosten
13,493
Mr. Peter Meier
13,492
Anonymous
13,491
Ms. Isabel Martin
13,490
Mr. Pascal PANNETIER
13,489
Mrs. Franziska Spitzweg
13,488
Ms. Nicole Herzer
13,487
Ms. CLAUDINE BOUCHET
13,486
Anonymous
13,485
Mr. Christoph Herzer
13,484
Anonymous
13,483
Ms. Barbara Lampe
13,482
Mrs. Sabine Sachs
13,481
Mr. stephan van der Sluis
13,480
Anonymous
13,479
Ms. francine larouche
13,478
Ms. Delphine Rive
13,477
Mrs. Tissia Montembault
13,476
Anonymous
13,475
Anonymous
13,474
Ms. Abilio herran
13,473
Ms. Christa Kramer
13,472
Ms. MONIQUE RIQUET
13,471
Ms. Matthias Schwennicke
13,470
Miss. Katharina Garbett
13,469
Ms. Brigitte Welten
13,468
Anonymous
13,467
Ms. Ute Barden
13,466
Mr. ALEXANDER CAESAR
13,465
Mr. STEFAN HENNING
13,464
Mrs. Francoise Burger
13,463
Mrs. Traci Powell
13,462
Dr. Силвия Ангелова
13,461
Ms. Terry Jones
13,460
Ms. Verena Weichert
13,459
Mrs. Eliane George
13,458
Mrs. Chantal Longchamp
13,457
Ms. Uwe Barnett
13,456
Ms. jacqueline Grima
13,455
Mr. detlef rieger
13,454
Ms. Gertrud Müller
13,453
Ms. Catherine Stiz
13,452
Mr. Matthias Trillig
13,451
Anonymous
13,450
Ms. Sandra Nobs
13,449
Ms. Miriam Ro
13,448
Ms. Elisabeth Wahl
13,447
Dr. Patrizia CHIARAMELLO-RUE
13,446
Anonymous
13,445
Anonymous
13,444
Anonymous
13,443
Ms. meike djuranovic
13,442
Mr. ralf kordt
13,441
Ms. Annika Zimmermann
13,440
Ms. Joel Pereira Lavrador
13,439
Mrs. Terina Aebischer
13,438
Mr. Maarten van Leer
13,437
Ms. François Vachon
13,436
Ms. Barbara Thimmel
13,435
Ms. Ingrid Meier
13,434
Ms. Francine Girard
13,433
Ms. Chantal Ritchot
13,432
Anonymous
13,431
Anonymous
13,430
Ms. Lise Larocque
13,429
Anonymous
13,428
Mrs. Huguette Comtois
13,427
Miss. Diane Roussel
13,426
Mr. Daniel Bouchard
13,425
Mr. Stéphane Rondeau
13,424
Ms. Carmen Ménard
13,423
Anonymous
13,422
Anonymous
13,421
Miss. Jocelyne Boileau
13,420
Ms. Therese Bernier
13,419
Ms. Daniel KUSTER
13,418
Ms. Yves Germain
13,417
Miss. Birgit Heitmann
13,416
Ms. Richard Delesse
13,415
Ms. Michael Fries
13,414
Miss. Chantal Audet
13,413
Mr. Daniel Marois
13,412
Ms. Lucie Vachon
13,411
Mrs. Huguette Lebel
13,410
Ms. marcel lacroix
13,409
Miss. Lili-Anne Felx
13,408
Anonymous
13,407
Miss. Diane Tessier
13,406
Ms. Corinne Früh
13,405
Mr. Michael Nielsen
13,404
Anonymous
13,403
Mr. David Tousignant
13,402
Ms. Lise Bergeron
13,401
Ms. Darie LÉVESQUE
13,400
Ms. suzie charron
13,399
Anonymous
13,398
Anonymous
13,397
Ms. anne beauchemin
13,396
Mr. Peyo Gastellu
13,395
Mr. Heinz Günther Todzy
13,394
Ms. Monika Spehnkuch
13,393
Ms. Sonia Pinto
13,392
Mrs. Mieke Devogelaer
13,391
Anonymous
13,390
Ms. Véronique Bastian
13,389
Anonymous
13,388
Ms. Christine Pochet
13,387
Anonymous
13,386
Ms. Sarah Derse
13,385
Ms. Michelle Anon
13,384
Mr. Dietmar Kasper
13,383
Anonymous
13,382
Ms. Lydia Engel
13,381
Ms. Sebastian Knuth
13,380
Anonymous
13,379
Ms. Catherine Hewitt
13,378
Mrs. Natacha Schmid
13,377
Ms. Samuel Macia
13,376
Mr. Anon Anon
13,375
Anonymous
13,374
Ms. Luna Morgana
13,373
Ms. Theresa Riedler
13,372
Anonymous
13,371
Ms. Stéphanie Jacot
13,370
Miss. Diane Marinier
13,369
Ms. Christiane Hauert
13,368
Anonymous
13,367
Ms. Celine Goury
13,366
Ms. Andreas Lüthi
13,365
Ms. Daniela Hörtenhuber
13,364
Ms. Michelle Graham
13,363
Mrs. Melanie Hörtenhuber
13,362
Mr. R. Seitner
13,361
Mrs. Lois Walters
13,360
Ms. Majić Radmila
13,359
Ms. sylvie jacques
13,358
Ms. Angelika Zohlen
13,357
Ms. Brigitte Gauthier
13,356
Ms. Nathalie Lefebve
13,355
Anonymous
13,354
Anonymous
13,353
Anonymous
13,352
Mr. Peter De Schouwer
13,351
Anonymous
13,350
Mrs. Carole Popée
13,349
Anonymous
13,348
Ms. roger boisvin
13,347
Miss. Chantal Jordan
13,346
Ms. Dominique Mocellin
13,345
Mr. Malko Bandi
13,344
Mr. Christian Küter
13,343
Anonymous
13,342
Anonymous
13,341
Ms. Mira Mira
13,340
Ms. Ginette Morin
13,339
Anonymous
13,338
Ms. Séverine Beau
13,337
Ms. Aline Lafond
13,336
Ms. Andrée De Haene
13,335
Mr. Richard Lassmann
13,334
Mr. Günther Dallinger
13,333
Mrs. Augustine Leitner
13,332
Ms. Ulrike Klein
13,331
Ms. Susanne Haldemann
13,330
Anonymous
13,329
Ms. Evelyne Rougeaux
13,328
Ms. Nadine Descadeillas-Raynal
13,327
Ms. Jacques THOREAU
13,326
Mrs. Ildiko Mair
13,325
Anonymous
13,324
Ms. LIEVE JANSSENS
13,323
Anonymous
13,322
Ms. Martina Hermsdorf
13,321
Anonymous
13,320
Anonymous
13,319
Ms. catherine raulin
13,318
Ms. riet t
13,317
Mr. Marc Vanvelk
13,316
Ms. Muriel DECHAPPE
13,315
Ms. Anick Bossy
13,314
Anonymous
13,313
Anonymous
13,312
Anonymous
13,311
Anonymous
13,310
Ms. Sandra Blessing
13,309
Ms. Sylvie Dugauquier
13,308
Anonymous
13,307
Anonymous
13,306
Dr. Anne ALFASSA
13,305
Ms. Beatrijs Symoens
13,304
Anonymous
13,303
Anonymous
13,302
Mrs. Joëlle Theleme
13,301
Mr. MARK LAHORE
13,300
Mr. Julien Perfetta
13,299
Anonymous
13,298
Ms. imel de boeck
13,297
Ms. Annic Droz
13,296
Ms. Daniela Oravcova
13,295
Anonymous
13,294
Anonymous
13,293
Anonymous
13,292
Mr. Hans Kraus
13,291
Ms. Sandrine Margareto
13,290
Mrs. CATHERINE NABONNAND
13,289
Ms. Schmelzer Gabriele
13,288
Mrs. Nadia Aharrar
13,287
Anonymous
13,286
Anonymous
13,285
Ms. Chloé Magnin
13,284
Ms. Valentine Erba
13,283
Anonymous
13,282
Anonymous
13,281
Ms. Odile Peyron Gaube-Banas
13,280
Ms. Marie Tellier
13,279
Anonymous
13,278
Ms. elise lamagat
13,277
Mr. Laurent.marmu@hotmail.com MARMU
13,276
Ms. Noelle Crancée
13,275
Anonymous
13,274
Mr. Hartmut Sänger
13,273
Ms. Mireille Vidal
13,272
Mrs. Marlyse Gehrig
13,271
Ms. Nathalie Toureh
13,270
Anonymous
13,269
Anonymous
13,268
Mr. Beat Barmettler
13,267
Ms. VIRGINIE JACQUEMENT
13,266
Ms. Annick Strauss
13,265
Ms. Claudette GROSEIL
13,264
Anonymous
13,263
Ms. Sarah Segaud
13,262
Miss. karine Guinchard
13,261
Ms. Conny Grabner
13,260
Ms. françoise bantegnies
13,259
Ms. Anelise Bernaleau
13,258
Anonymous
13,257
Mx. Gottschalg Marco
13,256
Anonymous
13,255
Ms. Nelida Perez
13,254
Miss. Paola Barreda
13,253
Ms. Sibylle Fankhauser
13,252
Anonymous
13,251
Ms. Annedore Heilig Antoni
13,250
Mr. Urs Nüesch
13,249
Ms. Esther Ulrich
13,248
Mrs. Daniele-Cécile THOMAS
13,247
Ms. Sabina Meier
13,246
Ms. Nicole Zemp
13,245
Ms. TOURY Ghislaine
13,244
Ms. Petra Nerlich
13,243
Ms. Elisa Tizzano
13,242
Miss. Edith Bourzès
13,241
Ms. Anna Tyszkowska
13,240
Mr. Tony Fleury-Halet
13,239
Mr. Lutz Eppinger
13,238
Ms. Sarah Baumeister
13,237
Ms. Elisabeth Fasina
13,236
Miss. Franziska Barmettler
13,235
Anonymous
13,234
Ms. Lisbeth Rochlitz
13,233
Mrs. Élisabeth Kaeses
13,232
Ms. Erika Bühler-Seiz
13,231
Anonymous
13,230
Anonymous
13,229
Anonymous
13,228
Ms. Burgi Sedlak
13,227
Ms. Nadine Colé
13,226
Mrs. Florentine Hambeck
13,225
Ms. Françoise Longer
13,224
Anonymous
13,223
Ms. Mihaela Blaser
13,222
Mr. Stefan Müller
13,221
Miss. Sandra Mansi
13,220
Mrs. Benoit Miche
13,219
Anonymous
13,218
Mr. Patrick Bois
13,217
Mr. Rolf Stouder
13,216
Anonymous
13,215
Anonymous
13,214
Anonymous
13,213
Ms. Patricia Lawler
13,212
Anonymous
13,211
Miss. SYLVIE GALARDON
13,210
Mrs. Alexandra jucker
13,209
Mr. Till Westermann
13,208
Ms. Barbara Tanner
13,207
Mr. Herbert Frischholz
13,206
Ms. Christian Mangin
13,205
Ms. Sylvie de Kerchove
13,204
Mr. Andreas Grabmayer
13,203
Mr. Herbert Lang
13,202
Ms. Anita Einwallner
13,201
Anonymous
13,200
Ms. Esther Wildi
13,199
Ms. Dagmar Gruber
13,198
Miss. Rosa Maria Haas
13,197
Ms. jo sparrow
13,196
Ms. Silvia Schachner
13,195
Ms. Florie d Eternod
13,194
Anonymous
13,193
Ms. Isabelle Bur
13,192
Mr. Rudolf Schmoelzer
13,191
Ms. Susanna Wegmüller
13,190
Ms. Helga Karsch
13,189
Anonymous
13,188
Anonymous
13,187
Ms. Dr. Jutta Ziegler
13,186
Mr. Asoka Schuster
13,185
Ms. Chantal Beteziat
13,184
Ms. Manfred Schella
13,183
Mr. Thomas Elbrecht
13,182
Ms. Beate Georgi
13,181
Anonymous
13,180
Anonymous
13,179
Ms. Irene Grüter
13,178
Anonymous
13,177
Ms. Esther Blaettler
13,176
Mr. Martin Rudloff
13,175
Mr. Uwe Gmähle
13,174
Anonymous
13,173
Anonymous
13,172
Anonymous
13,171
Ms. Carola König
13,170
Mr. Christian Friebe
13,169
Anonymous
13,168
Anonymous
13,167
Ms. Cornelia Mäder
13,166
Ms. Cécile Mirlicourtois
13,165
Mr. José Humanes
13,164
Ms. Akua Mensah
13,163
Ms. Laya Daniela
13,162
Ms. Dorly Wick
13,161
Ms. Beverly Foster
13,160
Ms. Myriam Perroud
13,159
Ms. Sylvie LE SAUX
13,158
Ms. Daniel Studhalter
13,157
Anonymous
13,156
Mr. Dierk Rosenberg
13,155
Mr. Anton Kiendl Dr.
13,154
Ms. Roberto Campanale
13,153
Ms. Franziska Kiendl
13,152
Ms. Elisabeth Moll-Reiter
13,151
Anonymous
13,150
Miss. Monika Gottwald
13,149
Anonymous
13,148
Mr. ECKHARD VENTKER
13,147
Ms. Karin Pavel
13,146
Anonymous
13,145
Anonymous
13,144
Mrs. helene vignolles
13,143
Anonymous
13,142
Mr. Manfred Schuh
13,141
Mr. Herbert Schweizer
13,140
Ms. Martine Brison
13,139
Anonymous
13,138
Ms. Lucette Hayoun Bessis
13,137
Mr. Daniel ULRICH
13,136
Mr. Arnold Stotzer
13,135
Dr. Ben Müller
13,134
Ms. Bruno David
13,133
Mr. Aaron Metsäjärvi
13,132
Mr. Ed Bernay
13,131
Anonymous
13,130
Anonymous
13,129
Ms. Lilian Stalder
13,128
Mr. Hans-Rudolf Koch
13,127
Anonymous
13,126
Ms. Lise Perry
13,125
Mr. Robert Werl
13,124
Anonymous
13,123
Anonymous
13,122
Mrs. Marie-Line CHAMARD
13,121
Ms. Kannengießer Silvia
13,120
Anonymous
13,119
Anonymous
13,118
Mr. Antonio perez
13,117
Anonymous
13,116
Ms. Fabienne Forgács
13,115
Anonymous
13,114
Ms. Andrea Schär
13,113
Ms. Cornelia Hoffmann
13,112
Mr. Martin Schrämli
13,111
Ms. Christina Heger
13,110
Anonymous
13,109
Ms. Christa Holzscheiter
13,108
Anonymous
13,107
Mr. Burkhardt Kühl
13,106
Ms. Josephine Emmanuel
13,105
Mr. Hans-Peter Werner
13,104
Mr. Karsten Sternberg
13,103
Ms. Raedene Schaffer
13,102
Anonymous
13,101
Anonymous
13,100
Anonymous
13,099
Mr. Heinz Schaffner
13,098
Anonymous
13,097
Anonymous
13,096
Miss. Cam Nhi Quan
13,095
Ms. Stephanie Pricking
13,094
Anonymous
13,093
Mrs. A. Buchmann
13,092
Ms. Anne Lennertz
13,091
Anonymous
13,090
Anonymous
13,089
Ms. Véronique Marsaudon
13,088
Ms. Rita Walther
13,087
Miss. Stéphanie Grandrieux
13,086
Ms. Doerte C.
13,085
Anonymous
13,084
Ms. Thomas Walz
13,083
Dr. Volker Schöwel
13,082
Mrs. Ingrid Börner
13,081
Anonymous
13,080
Mr. Martin Bertschinger
13,079
Anonymous
13,078
Mrs. Ursula Bobbe
13,077
Mr. Peider Grob
13,076
Mr. Jürg Küng
13,075
Ms. Martina Franke
13,074
Anonymous
13,073
Ms. Sophie Lustenberger
13,072
Mrs. Lisa Anonyme
13,071
Ms. Silke Paeplow
13,070
Ms. Elke Foras
13,069
Mr. Werner Chlupsa
13,068
Mr. Rudolf Steinmetz
13,067
Ms. Monika Kremmer
13,066
Ms. Franz Schumacher
13,065
Miss. Astrid Zirgel
13,064
Ms. Bernd Schoepe
13,063
Ms. Sonja Sobotta
13,062
Ms. Wolf-Jürgen Walter
13,061
Mr. Helmut Schmiedel
13,060
Mr. Kell mcdaniels
13,059
Ms. Martine Loiseau
13,058
Ms. Brigitte Groll
13,057
Mr. brian mcdaniels
13,056
Anonymous
13,055
Ms. Cornelia Mathys
13,054
Mrs. Heidi Arzethauser
13,053
Ms. Kurt Werner Baumann
13,052
Mr. Pierre-André Murset
13,051
Ms. Isabelle Delclos
13,050
Ms. Gabriella Marini
13,049
Ms. Marie-Jeanne Weyrich Rist
13,048
Ms. Regina Thurneysen
13,047
Mr. Mathias Kießling
13,046
Mrs. Susanne Böttger
13,045
Ms. Wanda Gordon
13,044
Mrs. Angelika Katterbach
13,043
Ms. Claudia Ludwig
13,042
Ms. Elvira Böhler
13,041
Ms. Katharina Obrecht
13,040
Mr. Marcel A. Ames
13,039
Anonymous
13,038
Ms. Susanne Edel
13,037
Mrs. Ingrid Szagunn
13,036
Ms. Roswitha Raab
13,035
Ms. Hänggi Therese
13,034
Ms. Eleftheria Egel
13,033
Mr. Reinhard Horzonek
13,032
Mr. Holger Stadelmann
13,031
Anonymous
13,030
Mr. Stefan Theurer
13,029
Mr. Simon Schmitt
13,028
Ms. Olivier Pruneaud
13,027
Ms. Daniel Matter
13,026
Mr. G. Graf
13,025
Ms. Tin Sopon
13,024
Anonymous
13,023
Ms. Russell Curtis
13,022
Mr. Andreas Fischer
13,021
Anonymous
13,020
Ms. liliane boudruche
13,019
Anonymous
13,018
Anonymous
13,017
Anonymous
13,016
Ms. Andreas Maier
13,015
Mr. Paul Christ
13,014
Mr. Christian Maier
13,013
Anonymous
13,012
Anonymous
13,011
Mrs. Gabriela Froidevaux
13,010
Mrs. Geneviève Fernhout
13,009
Mr. Anton Fernhout
13,008
Ms. Jacqueline Brosi
13,007
Ms. Constanze Arns
13,006
Ms. Waltraud Steffner
13,005
Anonymous
13,004
Ms. Dianne Franklin
13,003
Mrs. Charlette Mellec
13,002
Mr. Erich Prager
13,001
Ms. Sigrun Mairandres
13,000
Ms. Kat Brunner
12,999
Anonymous
12,998
Ms. Willi Grob
12,997
Anonymous
12,996
Anonymous
12,995
Anonymous
12,994
Mr. robert moreau
12,993
Anonymous
12,992
Ms. fabienne hadek
12,991
Miss. Laya Borel
12,990
Miss. Anne Marie Guezo
12,989
Ms. Dominique Chauvaux
12,988
Ms. anne mercier
12,987
Ms. Sigrid Eiselt-Huber
12,986
Mr. Karl Heinz Groinig
12,985
Ms. Sabine Koehl
12,984
Ms. Nicholas Bridi
12,983
Mrs. Christine Parisod
12,982
Mr. Thierry Guillermet
12,981
Mr. Uwe Meyer
12,980
Anonymous
12,979
Mrs. Sabina Riesch
12,978
Mr. Portmann Hans Peter
12,977
Anonymous
12,976
Mr. Jean Pierre Parisod
12,975
Anonymous
12,974
Anonymous
12,973
Mr. Dave Doran
12,972
Ms. Linda Shields
12,971
Ms. Cornelia Hilgers
12,970
Ms. Peter Christ
12,969
Mr. Thomas Grund
12,968
Ms. Beatrix Schlaubitz
12,967
Anonymous
12,966
Mx. Heidi Egli
12,965
Anonymous
12,964
Mr. Ricardo Patricio
12,963
Anonymous
12,962
Anonymous
12,961
Anonymous
12,960
Anonymous
12,959
Ms. angela Fogarty
12,958
Mr. Steven van der Meer
12,957
Ms. Romana Love
12,956
Anonymous
12,955
Mr. Lionel Berger
12,954
Ms. Claudia Levin
12,953
Mr. Volker Breitner
12,952
Anonymous
12,951
Mr. marco cortesi
12,950
Ms. Daniele Melfi
12,949
Anonymous
12,948
Mr. Stéphane Schoenenberger
12,947
Dr. Sanae Derfoufi
12,946
Anonymous
12,945
Ms. Elke Hopf
12,944
Mrs. Katrin Fiebig
12,943
Mr. Jean-Pierre FRANQUET
12,942
Ms. Ulrike Petschenig
12,941
Anonymous
12,940
Ms. Lászlo Marta
12,939
Ms. Monika Clémençon
12,938
Mr. Franz Josef Suppanz
12,937
Miss. Michele Roberfroid
12,936
Mr. Nicolas Etter
12,935
Ms. Irene Keller
12,934
Ms. Christoph Aeschlimann
12,933
Ms. marcel steiger
12,932
Anonymous
12,931
Anonymous
12,930
Anonymous
12,929
Ms. Reto Aus der Au
12,928
Ms. Bernhard Preiß
12,927
Mr. Ralph Meier
12,926
Ms. Kilian Heimann
12,925
Anonymous
12,924
Ms. Christina Daun
12,923
Mr. Jerry Troyer
12,922
Mrs. Karin Warzecha
12,921
Mr. Armando Baccalà
12,920
Ms. Sandra Müller
12,919
Mr. Anton Hobelsberger
12,918
Anonymous
12,917
Mr. Ludwig Diermeier
12,916
Ms. Alexandra Schweighofer
12,915
Mr. Michael Ingold
12,914
Mr. Adrian Schär
12,913
Mr. Marcel Brennwald
12,912
Ms. Andrée Talfer
12,911
Ms. Lucille Feldman
12,910
Anonymous
12,909
Anonymous
12,908
Anonymous
12,907
Ms. Lori Kauffmann
12,906
Anonymous
12,905
Ms. Sarah DESCHAMP
12,904
Mr. Christophe DESCHAMP
12,903
Anonymous
12,902
Ms. Ute Breitenbach
12,901
Ms. Heiderose Dorin-Helinski
12,900
Anonymous
12,899
Ms. Heidi Methner
12,898
Mr. Marcel Reynaerts
12,897
Anonymous
12,896
Anonymous
12,895
Ms. Beth Brower
12,894
Anonymous
12,893
Ms. Martina Poll
12,892
Ms. Verena Roder
12,891
Anonymous
12,890
Ms. Eva Schmid
12,889
Anonymous
12,888
Ms. Karen Meyer
12,887
Ms. Kirsten MC MURTRY
12,886
Ms. Patrik Vonlanthen
12,885
Mrs. Beatrix Bencseky
12,884
Ms. Devroy Betty
12,883
Mr. Norbert Schindler
12,882
Ms. Marie-Louise Müller
12,881
Anonymous
12,880
Mrs. Joanne Mainer
12,879
Ms. Laura Paulus
12,878
Mr. Martin Winsel
12,877
Dr. Michael Herzberg
12,876
Mr. C. Heidemann
12,875
Mrs. Telstad Løver Frida
12,874
Ms. Ursula Zombat
12,873
Mr. Maximilien George
12,872
Ms. Sandrine Gabriel
12,871
Ms. Sonia Staremberg
12,870
Mrs. Sabine Diemer
12,869
Mr. Andreas Diemer
12,868
Ms. Myriam Schmid
12,867
Ms. Denise Arnold
12,866
Ms. Dayen Tuskan
12,865
Anonymous
12,864
Anonymous
12,863
Ms. Véronique Farquet
12,862
Anonymous
12,861
Anonymous
12,860
Ms. Filiz Durand
12,859
Mrs. Caroline SAVON
12,858
Anonymous
12,857
Ms. Isabelle Narbel
12,856
Ms. Donna Hacker
12,855
Ms. Lurdes Da Silva
12,854
Miss. Sylvie Miguelez
12,853
Anonymous
12,852
Mr. Ralf Oliwen
12,851
Anonymous
12,850
Mr. Andreas Zock
12,849
Mr. Robert Kafenda
12,848
Dr. Jörg Walter
12,847
Anonymous
12,846
Ms. Holger Veit
12,845
Ms. Verena Carrel
12,844
Mrs. Michael Sudholz
12,843
Mr. Marc Dällenbach
12,842
Anonymous
12,841
Anonymous
12,840
Ms. Denise Schenkel
12,839
Anonymous
12,838
Ms. Brenda Simmons
12,837
Ms. Andrea Monika Huggler
12,836
Mr. Dirk Lindner
12,835
Mrs. Marie-Laure Desvoignes
12,834
Ms. Siegfried Makulla
12,833
Ms. Christine Schmiedel
12,832
Mr. Klaus Riester
12,831
Miss. Jenny Glöckl
12,830
Mr. Reinhold Schlatzer
12,829
Dr. Marianne Pichler
12,828
Mr. Rose Philippe
12,827
Ms. Christine Naguel
12,826
Anonymous
12,825
Ms. Dagmar Baumann
12,824
Ms. Heidrun Ritter
12,823
Anonymous
12,822
Ms. Peggy Renner
12,821
Mr. Rolf Conrad
12,820
Ms. Helen Hübscher
12,819
Ms. Sonja Rupp
12,818
Ms. Nagel Ramona
12,817
Anonymous
12,816
Miss. Marie France Vachery
12,815
Anonymous
12,814
Mr. P.-Alain Barbezat
12,813
Mrs. Rita Lorenz
12,812
Ms. Natalia Chalon
12,811
Ms. Myrianne Walter
12,810
Ms. Carsten Lehmann
12,809
Anonymous
12,808
Ms. Susanne Wintterer
12,807
Anonymous
12,806
Anonymous
12,805
Anonymous
12,804
Ms. Mona Hertzog
12,803
Anonymous
12,802
Ms. Christine Jenni
12,801
Ms. Doris M. Leiser
12,800
Ms. Anna Promyshlyanskaya
12,799
Ms. Yvonne Lüdi
12,798
Mr. Wolfgang Engelhardt
12,797
Ms. Sandrine Nappez
12,796
Anonymous
12,795
Mr. Christian Zell
12,794
Ms. Christine Andreas
12,793
Anonymous
12,792
Anonymous
12,791
Mr. Jürgen Simon
12,790
Anonymous
12,789
Ms. Selma Levrat
12,788
Ms. Brigitte Fischer
12,787
Ms. Daïna Moreau
12,786
Ms. Kristin Schwarz
12,785
Anonymous
12,784
Ms. Thierry Rerat
12,783
Anonymous
12,782
Ms. Diana Trommer
12,781
Mrs. Noemi Sievert
12,780
Ms. Nicole Schedel
12,779
Mr. Martin Gsching
12,778
Anonymous
12,777
Anonymous
12,776
Ms. Vicky Cavadini
12,775
Mr. Daniel Grossen
12,774
Mrs. Ruth Ann Kielman
12,773
Anonymous
12,772
Miss. Delphine Guiet
12,771
Ms. Pia Bracher
12,770
Ms. ilhan Sarikaya
12,769
Ms. Leyla Ögüncyürek
12,768
Mrs. Clémence Paccaud
12,767
Ms. Claire-Lise Spycher
12,766
Mr. Mathies Sascha
12,765
Ms. Vivien Shala
12,764
Ms. Christiane Hoffmann
12,763
Mr. Herwig Rutt
12,762
Ms. e mi
12,761
Ms. Ursula Menschick
12,760
Ms. Alexandra Marschall
12,759
Ms. Isabel Redies
12,758
Mr. Stephan Mittwoch
12,757
Ms. Alessia De Martin
12,756
Ms. Jonas Bracher
12,755
Anonymous
12,754
Mrs. Doris Schöppner
12,753
Anonymous
12,752
Ms. Rachel Thalmann
12,751
Anonymous
12,750
Anonymous
12,749
Ms. Lena Franke
12,748
Mr. Gert Greiner
12,747
Ms. Delphine Paccaud
12,746
Anonymous
12,745
Anonymous
12,744
Anonymous
12,743
Anonymous
12,742
Ms. Béatrice Magnenat
12,741
Mrs. S Spitz
12,740
Ms. Barbero Jérôme
12,739
Ms. lut vercouillie
12,738
Mr. Alexandre Fahy
12,737
Anonymous
12,736
Mr. Patrick Traub
12,735
Mrs. Annick Gendre
12,734
Mr. Luc MARIOTTI
12,733
Mrs. Joy Ruth Ruiz Sportmann
12,732
Mr. Anonymous Anonymous
12,731
Miss. sylvie leclercq
12,730
Anonymous
12,729
Ms. Angelika Schuh
12,728
Anonymous
12,727
Ms. Jean-Daniel Picchiottino
12,726
Ms. Serge Moulin
12,725
Anonymous
12,724
Mr. Christian Schenk
12,723
Anonymous
12,722
Ms. Claudia Kasper
12,721
Mr. Claus Gruetering
12,720
Dr. Gernot Homeyer
12,719
Ms. Sandra Fahy
12,718
Ms. Hildegard Bayoumy
12,717
Anonymous
12,716
Anonymous
12,715
Mrs. Irene Kälin
12,714
Anonymous
12,713
Mr. Peter Osselaer
12,712
Ms. Anett Henze
12,711
Ms. Martine Wullaert
12,710
Anonymous
12,709
Ms. Anne-Marie Frund
12,708
Mr. Kurt Imobersteg
12,707
Mr. Ralf Straka
12,706
Ms. Christian Yerly
12,705
Ms. myriam pelican
12,704
Ms. Taija Schmidt
12,703
Ms. Conny Neetenbeek
12,702
Ms. Jacqueline Pfister
12,701
Mrs. Elizabeth Ricciuti
12,700
Anonymous
12,699
Anonymous
12,698
Anonymous
12,697
Anonymous
12,696
Ms. Josef Schneiderbanger
12,695
Ms. Martin Kaufmann
12,694
Ms. Gabriela Gyger
12,693
Anonymous
12,692
Anonymous
12,691
Anonymous
12,690
Anonymous
12,689
Anonymous
12,688
Anonymous
12,687
Mr. Antonio García-Delgado Sancho
12,686
Anonymous
12,685
Anonymous
12,684
Mr. Klaus Reutermann
12,683
Ms. Gina Goethche
12,682
Anonymous
12,681
Mr. Lorenzo Cavoto
12,680
Anonymous
12,679
Mr. Peter Busch
12,678
Miss. Justine Erard
12,677
Anonymous
12,676
Ms. Francesca Pescetti
12,675
Miss. Hanna Bracher
12,674
Ms. Margit Körber
12,673
Mrs. Gertrud Christoffel
12,672
Mrs. Dörte Höring
12,671
Ms. Christine Hesse
12,670
Ms. ADOLF LEUBE
12,669
Ms. Gimaletdinow Sonja
12,668
Ms. Anne Hüffer
12,667
Mr. David Zanoni
12,666
Ms. Brigitte Scharbau
12,665
Anonymous
12,664
Ms. Ewa Dabrowska
12,663
Ms. Luigia Misteli
12,662
Ms. Evi Kuhn
12,661
Ms. Monique Fornallaz
12,660
Miss. Marie Mia Petit
12,659
Mr. Laurent Chabloz
12,658
Ms. Manuela Riedeberger
12,657
Ms. Bettina Dittmann
12,656
Mr. Werner Petrick
12,655
Mr. Hans-Peter Wenzel
12,654
Ms. Ute Mehlig
12,653
Mr. Bernhard Nusser
12,652
Anonymous
12,651
Ms. Rosmarie Schirmer
12,650
Mrs. Marie-Claire Fagioli
12,649
Mr. Daniel Schulz
12,648
Anonymous
12,647
Dr. Markus Weber Sutter
12,646
Anonymous
12,645
Mr. Bruno Kappler Kappler
12,644
Ms. Christine Klecha
12,643
Ms. Sylvie Hörle
12,642
Mr. Sebastian Boelger
12,641
Ms. Romy Jesser
12,640
Ms. Petra Sommer
12,639
Ms. Christian Sladek
12,638
Mr. Bilal Al-Dabagh
12,637
Anonymous
12,636
Anonymous
12,635
Anonymous
12,634
Ms. Magdalena Cirerol
12,633
Ms. Heike Pertl-Sprengel
12,632
Anonymous
12,631
Anonymous
12,630
Mrs. Stephanie Oetterli
12,629
Ms. Lutz Bogade
12,628
Anonymous
12,627
Ms. Sonia Wolfensberger
12,626
Anonymous
12,625
Anonymous
12,624
Mr. Reinhold Hümmelink
12,623
Anonymous
12,622
Ms. Rodríguez Caballero Marcela Ruth
12,621
Anonymous
12,620
Ms. Judith Hossli
12,619
Mrs. Gertrude Eigner
12,618
Mr. Johannes Abt-Meyer
12,617
Ms. M. Dolores Quetglas
12,616
Ms. Jeanine Altherr
12,615
Anonymous
12,614
Ms. Ruth Eichelberg
12,613
Mr. Hando Tõnumaa
12,612
Anonymous
12,611
Mr. Javier Gonzalez
12,610
Ms. Christl Sailer
12,609
Mr. Pay Brodersen
12,608
Mrs. Marie Vogelei
12,607
Anonymous
12,606
Ms. Angela Calapa
12,605
Mr. Erich Martin
12,604
Miss. huguette dubouloz
12,603
Ms. Heike Zscheile
12,602
Mr. Gabriel Ferreira
12,601
Anonymous
12,600
Ms. Gabriella Hottiger
12,599
Ms. Fredy Rankwiler
12,598
Anonymous
12,597
Mr. Walter Thut
12,596
Ms. Rüdiger Lenz
12,595
Ms. Norbert Wessels
12,594
Mr. André Grimm
12,593
Ms. Sonja Lumpert
12,592
Ms. Sabrina Hartmann
12,591
Ms. Schmidt Edith
12,590
Ms. Birgit Potratz
12,589
Anonymous
12,588
Ms. Christina Kirchmann
12,587
Ms. Verena Dürig
12,586
Mr. Bernd Bayerlein
12,585
Ms. Katja Kuhls
12,584
Anonymous
12,583
Mr. Laurin Korenika
12,582
Ms. Monika Nothof
12,581
Anonymous
12,580
Anonymous
12,579
Ms. Adrienn Becsi
12,578
Anonymous
12,577
Ms. Linda Jenrich
12,576
Mrs. MIRANDA MANGAPI
12,575
Mrs. Helene Anne-Marie Olivi Borghese
12,574
Anonymous
12,573
Ms. Romana Repnik
12,572
Mr. Thomas Rosenberger
12,571
Mrs. Fanny Demets
12,570
Ms. Tara Fiolic
12,569
Ms. Ute Herrmann
12,568
Anonymous
12,567
Anonymous
12,566
Ms. Caroline Boehme
12,565
Mr. Hölzemann Frank
12,564
Anonymous
12,563
Anonymous
12,562
Miss. Angela Heinzmann
12,561
Anonymous
12,560
Ms. Kirsten Wieduwilt
12,559
Ms. Astrid Esser
12,558
Ms. Christine Jacobs
12,557
Anonymous
12,556
Ms. Gisela Lehmann
12,555
Anonymous
12,554
Anonymous
12,553
Mr. Martin Regelsberger
12,552
Anonymous
12,551
Mr. Leonhard Hiereth
12,550
Anonymous
12,549
Mr. Franz-Jürgen Middeler
12,548
Mr. Robert Maciejewski
12,547
Anonymous
12,546
Ms. Olga Stuhlberg
12,545
Ms. Christine Uhlig
12,544
Ms. Verena Hudes-Brunner
12,543
Ms. Libera Benedetti
12,542
Mrs. Beate Wallbaum
12,541
Anonymous
12,540
Anonymous
12,539
Ms. Anne Marie ROPERT
12,538
Ms. Beatrix Beyer
12,537
Mrs. Cornelia Gottwald
12,536
Ms. Sylvia Dimer
12,535
Mr. Thomas Liebsch
12,534
Ms. Noëmi Borer
12,533
Ms. Ilse-Marie Schöler-Below
12,532
Mr. Pietro Persico
12,531
Ms. Christine Knoop
12,530
Anonymous
12,529
Anonymous
12,528
Ms. Daniela Jörg
12,527
Ms. Martina Hillenbrand
12,526
Ms. Paul Meier
12,525
Ms. Ingrun Mason
12,524
Ms. Klara Braun
12,523
Ms. Susanne Löscher-Treptow
12,522
Mrs. Ramona Magdalena Constantin
12,521
Anonymous
12,520
Ms. Christa Strahlhofer
12,519
Ms. Gabriele Härtig
12,518
Anonymous
12,517
Mr. Gerd Sauermann
12,516
Ms. Katrin Hoffsümmer
12,515
Mr. Andreas Wüthrich
12,514
Ms. Frédéric Perrochet
12,513
Anonymous
12,512
Mr. Walter Tobies
12,511
Ms. Angela Nemecek
12,510
Ms. Evelin Ortner
12,509
Anonymous
12,508
Ms. Albrecht Lionnet
12,507
Anonymous
12,506
Mr. Manfreds Gesvains
12,505
Anonymous
12,504
Ms. Brigitta Schwerla
12,503
Ms. Anna Maria Zanoll
12,502
Ms. Lisa Chase
12,501
Anonymous
12,500
Ms. Kristina Schoof
12,499
Anonymous
12,498
Mrs. Evers Monika
12,497
Ms. Friederike Mutter
12,496
Mr. Janis Elias Gmünder
12,495
Ms. Bettina Recktor
12,494
Anonymous
12,493
Ms. Sabine Birnstingl
12,492
Ms. Chambon Marc
12,491
Dr. NICOLAS SAVIAUX
12,490
Mr. Matthias Winkler
12,489
Ms. Maria-Anna Keller
12,488
Anonymous
12,487
Ms. Bianchi Roberta
12,486
Mr. Dominic Hofer
12,485
Ms. Marzena Malagowska
12,484
Mrs. Sabine Reinisch
12,483
Ms. Hildegard Manara
12,482
Anonymous
12,481
Mrs. Eveline GABRIEL
12,480
Ms. Birgit Richter-Friedrich
12,479
Ms. Petra von Wallbrunn
12,478
Ms. Sabine Felgitsch
12,477
Ms. Petra Schleupner
12,476
Ms. Gabriele Schneider
12,475
Ms. Gabriele Bouska
12,474
Ms. Christine Griessen
12,473
Ms. Gisela Weigl-Heintz
12,472
Mr. Yves Dunand
12,471
Ms. Hermann Schröder
12,470
Ms. Edith Hölzel
12,469
Mr. Sven -Olaf Stern
12,468
Ms. Andrea Höfgen
12,467
Anonymous
12,466
Mr. Holger Höfgen
12,465
Ms. Anna Kaiser
12,464
Ms. Ursula Modlinski
12,463
Mr. Gert Hering
12,462
Ms. Monique Kauer
12,461
Mrs. Claudia Arp
12,460
Ms. Stephanie Schneider
12,459
Ms. Christian Thäler
12,458
Mr. Joachim Lugojan
12,457
Ms. Sabine zehnder
12,456
Ms. Christina Zehnder
12,455
Mr. Josef Glöckl
12,454
Ms. Inge Jürgens
12,453
Mr. Holger Swazinna
12,452
Anonymous
12,451
Anonymous
12,450
Miss. Paola Lazzari
12,449
Mr. Thorsten Schmidt
12,448
Ms. Gerlinde Schneider
12,447
Anonymous
12,446
Anonymous
12,445
Anonymous
12,444
Anonymous
12,443
Ms. Karen Schullcke
12,442
Ms. Sandra Vuadens
12,441
Ms. Heidi Kaess
12,440
Ms. Dorothea Debrit
12,439
Ms. Annemarie Tanner
12,438
Ms. Heike Hammer
12,437
Ms. Helga-Marika Grammatikov
12,436
Dr. Roland Kaschek
12,435
Anonymous
12,434
Mr. Arno Schmidt-Lange
12,433
Anonymous
12,432
Ms. Gabriele Ballert
12,431
Anonymous
12,430
Ms. Silke Ebenau
12,429
Anonymous
12,428
Ms. Guido Müller
12,427
Ms. Bianka Wunsch
12,426
Mrs. Irèn Bìrò Bucher
12,425
Ms. Andrea Heymann
12,424
Mr. Christophe Ouvril
12,423
Mrs. Barbara Hehner
12,422
Mr. René Dr. med. BÖKEL
12,421
Ms. Melanie Trojan-Bauer
12,420
Anonymous
12,419
Anonymous
12,418
Anonymous
12,417
Anonymous
12,416
Miss. Lilly Brocks
12,415
Ms. Annett Mann
12,414
Mr. René Tanner
12,413
Ms. Martina Gerber
12,412
Anonymous
12,411
Ms. Michaela Kraus
12,410
Anonymous
12,409
Mrs. Irene Busch
12,408
Ms. Silvia Blum
12,407
Mr. Klaus-Dieter Franz
12,406
Anonymous
12,405
Mr. Stefan Glöckler
12,404
Ms. Claudia Knott
12,403
Ms. Jennifer Ambron
12,402
Ms. Cornelia Besl
12,401
Mr. Norbert Semcken
12,400
Ms. Erika Müller
12,399
Ms. Francesca Giovanelli
12,398
Mr. Yves Gersant
12,397
Mr. kurt mäschli
12,396
Anonymous
12,395
Ms. Adrian Scherrer
12,394
Ms. Sehle Ingrid
12,393
Anonymous
12,392
Ms. Katharina Berweger
12,391
Ms. Nicole Klang
12,390
Ms. Barbara Kern
12,389
Ms. Inge Zschaler-Honndorf
12,388
Mr. Peter Zimmermann
12,387
Ms. Elisabeth Zasman
12,386
Mr. Michael Birkenmeier
12,385
Anonymous
12,384
Anonymous
12,383
Mr. Manfred Neumann
12,382
Ms. Franziska van Harten
12,381
Mr. Fischer Anton Siegfried
12,380
Ms. Gertraud Anzenhofer
12,379
Ms. Cornelia Blume
12,378
Ms. Alexandra Meier
12,377
Mr. Thomas Fink
12,376
Mrs. Stefanie Hack
12,375
Mrs. Detlef Kürschner
12,374
Ms. Gabriele Wolf
12,373
Ms. Ilana Schwartz
12,372
Mr. Pat Tacchini
12,371
Anonymous
12,370
Ms. Patrick Tacchini
12,369
Mr. Marian Korenika
12,368
Mr. Manuel Magana-Koehler
12,367
Anonymous
12,366
Miss. Marguerite Kemmer
12,365
Ms. Petra Becker
12,364
Anonymous
12,363
Mr. Raimund Hagemann
12,362
Ms. Erdmute Schekat
12,361
Miss. Beaumont Rosemary
12,360
Ms. Schuck Markus
12,359
Ms. Malani Piorun
12,358
Ms. Heike Vogel
12,357
Mr. Kristijan Jelic
12,356
Dr. Martin Janssen
12,355
Anonymous
12,354
Ms. Kerstin Winkelmann
12,353
Mr. Edmond Francou
12,352
Anonymous
12,351
Ms. Regina Endres
12,350
Ms. Esther Marti-Grun
12,349
Mr. Meik Endres
12,348
Mr. Harald Wundke
12,347
Ms. Gundula Hickson-Brown
12,346
Mr. Erwin Fischlin
12,345
Ms. Dorothée Martin
12,344
Ms. Monika Danek
12,343
Ms. Ines Hammer
12,342
Ms. Anita Flossdorf
12,341
Ms. Beate Reik
12,340
Ms. Marie-Laure Jakob
12,339
Mr. Maurin Bisaz
12,338
Mr. Höft Nico
12,337
Ms. rachel stivens
12,336
Ms. Angela Alessandrini
12,335
Ms. Anya Baumann
12,334
Mr. Philippe Allard
12,333
Mr. Walter Keller
12,332
Anonymous
12,331
Anonymous
12,330
Ms. Ursula Holzmann
12,329
Anonymous
12,328
Ms. Martina Donath
12,327
Ms. Wolfgang Grasberger
12,326
Ms. Kathleen Klivinyi
12,325
Dr. Agron Kurtishi
12,324
Anonymous
12,323
Ms. Nils Werner
12,322
Anonymous
12,321
Mr. Robert Konzer
12,320
Anonymous
12,319
Ms. Karin Hartmann
12,318
Mr. König Matthias
12,317
Mrs. Christa Schellartz
12,316
Dr. reza mesrian
12,315
Anonymous
12,314
Anonymous
12,313
Mr. Sebastian Kienel
12,312
Anonymous
12,311
Ms. Simone Rundeshagen
12,310
Ms. Caroline Marti
12,309
Mr. Stephan Dicke
12,308
Anonymous
12,307
Ms. Emmerich Camelia
12,306
Anonymous
12,305
Miss. Manuela Tonus Gyongy
12,304
Ms. Suzanne Hofstetter
12,303
Ms. Kathrin Schaarschuh
12,302
Ms. Frau Anna Groh
12,301
Anonymous
12,300
Anonymous
12,299
Ms. Rike Zügel
12,298
Ms. Evelyn Keener
12,297
Ms. Diana Fruth
12,296
Anonymous
12,295
Ms. Isabel Palma
12,294
Mr. Alexander Knirsch
12,293
Ms. Möhrpahl Anne
12,292
Ms. Christine Brede
12,291
Mrs. Angelica Rey
12,290
Ms. Marlene Voß-Kubosch
12,289
Anonymous
12,288
Mr. Gil Soyer
12,287
Mr. Mario Teichmann
12,286
Ms. Sylvia Mayen
12,285
Ms. Maya Bachmann
12,284
Mr. Thomas Lerch
12,283
Ms. Aukenthaler Anneliese
12,282
Ms. Vincent Cornels
12,281
Mr. Jörg Bellmann
12,280
Mr. :thomas :leutenegger
12,279
Ms. Edith Wüst
12,278
Mrs. Katrin Kleiber
12,277
Ms. Merete Kleiber
12,276
Mr. John James
12,275
Mr. Daniel Sauerwein
12,274
Anonymous
12,273
Anonymous
12,272
Ms. Susan Elmer
12,271
Anonymous
12,270
Ms. Regina Attia
12,269
Ms. Petra Liebig
12,268
Anonymous
12,267
Ms. Aurore Bonnat
12,266
Dr. Urs Studer
12,265
Anonymous
12,264
Mr. Eckart Kellner
12,263
Mr. Gilles FEYRIT
12,262
Ms. Eva-Maria Chillante
12,261
Ms. Ruth Hoffmann
12,260
Mr. Helmut Hoffmann
12,259
Mrs. Mareke Wübbens
12,258
Ms. Paolucci Franca
12,257
Ms. Elisa Trunk
12,256
Mr. Björn Galle
12,255
Mr. Dirk Jankus
12,254
Miss. A. Hilgers
12,253
Ms. Facheris Karin Astrid
12,252
Anonymous
12,251
Ms. Kirsten Gabel
12,250
Ms. Elke Henrich
12,249
Mr. Mirza Adzemovic
12,248
Ms. Pauline Sidlo
12,247
Ms. margrit simon
12,246
Anonymous
12,245
Ms. Sabine Weller
12,244
Ms. Cristina Governatori
12,243
Mrs. Christa Weidinger
12,242
Ms. Patrick Schneider
12,241
Ms. Margot Lechner
12,240
Anonymous
12,239
Anonymous
12,238
Ms. Ina Günther
12,237
Ms. Hülya Özkan
12,236
Ms. Andrea Rinow
12,235
Mrs. Petra Weiß
12,234
Mr. Dino Gross
12,233
Ms. Tarda Silvia
12,232
Ms. Heike Ulbig
12,231
Ms. antonie illes
12,230
Anonymous
12,229
Anonymous
12,228
Ms. Ariane Engelhard
12,227
Ms. Alvarez Alexia
12,226
Ms. Jolanda Graber
12,225
Ms. Isabell Ulbrich
12,224
Mr. Heinrich Schneider
12,223
Mr. Norbert Seufert
12,222
Anonymous
12,221
Ms. Dagmar Mempel
12,220
Ms. Marta Dios Steinmann
12,219
Mr. Pierre Perrenoud
12,218
Ms. Jeannette Brancher
12,217
Ms. Klaus Janich
12,216
Ms. Förster Ulrike
12,215
Miss. Renate Hübner
12,214
Mr. Günter Hoffmann
12,213
Ms. Gabriela Perl
12,212
Mr. Hübler Michael
12,211
Ms. Marianne Keller
12,210
Ms. anne fielk
12,209
Mr. Markus Kessler
12,208
Ms. Ulrike Kessler
12,207
Anonymous
12,206
Anonymous
12,205
Anonymous
12,204
Anonymous
12,203
Ms. Andrea Köhler
12,202
Ms. Eric du Petit Thouars
12,201
Anonymous
12,200
Mrs. Danielle Schaack
12,199
Mrs. Dorothee Zwicky-Aeberhard
12,198
Anonymous
12,197
Ms. Herbert Amann
12,196
Ms. Sandra Kläß
12,195
Ms. María Pía Scuderi
12,194
Dr. Johann Missliwetz
12,193
Ms. Angelika Schlager
12,192
Ms. Regine Mann
12,191
Ms. Gabriele Baron
12,190
Ms. Monika Heller
12,189
Mr. Thomas Wildi
12,188
Ms. Karin Büchler
12,187
Miss. sandy palitza
12,186
Ms. Anne Kulling
12,185
Anonymous
12,184
Mr. Frank BAUER
12,183
Mr. Alexis Paul Tzannis
12,182
Mr. Andreas Koch
12,181
Ms. Rita Embke
12,180
Ms. Franziska Hert
12,179
Ms. Frühling Tina
12,178
Anonymous
12,177
Mr. Andreas Kugler
12,176
Ms. Stefanie Heuberger
12,175
Anonymous
12,174
Anonymous
12,173
Ms. Zorzi Zorzi
12,172
Ms. Elke Visser-Gottschalk
12,171
Anonymous
12,170
Mr. Stephan Kramer
12,169
Anonymous
12,168
Ms. Heidi Poméon
12,167
Ms. Katja Brauneis
12,166
Anonymous
12,165
Mr. Bernd Ringel
12,164
Ms. Petra Roth
12,163
Mr. Alexander Frank
12,162
Mrs. Nicole Wyss
12,161
Anonymous
12,160
Ms. Joan Willems
12,159
Ms. Rosi Hoffmann
12,158
Anonymous
12,157
Ms. Sarfert Dana
12,156
Mrs. Ricarda Menges
12,155
Ms. Catrin Drogi
12,154
Anonymous
12,153
Ms. Margherita Cinell
12,152
Anonymous
12,151
Ms. Ms. Anne Roth
12,150
Anonymous
12,149
Mr. Bernd Scharrenbroich
12,148
Anonymous
12,147
Ms. Tatjana Schneider
12,146
Anonymous
12,145
Mr. Martin Altmann
12,144
Anonymous
12,143
Anonymous
12,142
Ms. Anita Mies
12,141
Ms. Ute Krippner
12,140
Mr. Olaf Sennewald
12,139
Ms. Sylvia Simon
12,138
Ms. Henning Güthe
12,137
Ms. Beate Laser-Schreiner
12,136
Ms. Colchero Bartolome
12,135
Mr. Mathias Thommen
12,134
Ms. Regina Böge
12,133
Anonymous
12,132
Anonymous
12,131
Ms. Petra Hahne
12,130
Ms. Wilhelm Placke
12,129
Anonymous
12,128
Ms. J. Reim
12,127
Anonymous
12,126
Ms. Martin Honsel
12,125
Anonymous
12,124
Anonymous
12,123
Ms. Cla Li
12,122
Mr. Marco Strauss
12,121
Mr. Andreas Koch
12,120
Ms. Christina Schulz
12,119
Ms. Fiorina Hein
12,118
Anonymous
12,117
Ms. Bekir Yalcin
12,116
Anonymous
12,115
Mr. Gilles Faurot
12,114
Mr. Sascha Wirth
12,113
Mr. Ulrich Matthaei
12,112
Ms. Silke Paul
12,111
Ms. Mariya Renieva Veselinova
12,110
Ms. Ivy Nieuwenhuis
12,109
Ms. Bettina Toptchiyski
12,108
Ms. Bettina Zürcher
12,107
Mr. Wolfgang Altpeter
12,106
Ms. Simone Münich
12,105
Mrs. Claudia Kissel-Steinbeck
12,104
Ms. Inga Sonnschein
12,103
Ms. Claudia Kemmerer
12,102
Miss. Hildegard Bestgen
12,101
Ms. Michael Wannke
12,100
Ms. Kelaine Hein
12,099
Ms. Sonja Janke
12,098
Ms. Miriam Reed
12,097
Ms. Astrid Mihm
12,096
Mrs. Heike Göthling
12,095
Mr. Rainer Richel
12,094
Mr. Florian Harzmann
12,093
Mr. Andreas Andernach
12,092
Ms. Eichelmann Gundele
12,091
Ms. Beate Dassuj-Andernach
12,090
Anonymous
12,089
Ms. Barbara Hoover
12,088
Ms. Eva-Maria Dittgen
12,087
Mrs. Beate Benningoven
12,086
Ms. Annette Negrusch
12,085
Ms. Monika Schenk Keller
12,084
Ms. Nancy Ramser
12,083
Ms. Dietrich Werminghausen
12,082
Mr. Rudolf Daub
12,081
Ms. Andrea Zimmer
12,080
Ms. Lea Burkart
12,079
Ms. Ulrike Knickrehm
12,078
Ms. Kerstin Me
12,077
Ms. Marion Schnabel
12,076
Mr. Peter Baumgartner
12,075
Anonymous
12,074
Ms. Jennifer Harratt
12,073
Ms. Bernadette M. Seiler
12,072
Mrs. Judith Gerlach-Yé
12,071
Ms. Petra Schürbrock
12,070
Ms. Germaine Robert
12,069
Mr. Dietmar Rieger
12,068
Mr. Jan Kramer
12,067
Ms. Glenda Malone
12,066
Ms. Jemma Willis
12,065
Ms. renate beck
12,064
Ms. Delphine Maeder
12,063
Anonymous
12,062
Anonymous
12,061
Mrs. Maria Maisriemler
12,060
Ms. Catarina Spadafora
12,059
Anonymous
12,058
Ms. Friedemann Schwarz
12,057
Ms. Werner Felder
12,056
Ms. Stephan Pedoth
12,055
Mr. Benjamin Wahl
12,054
Mr. Günter Espig
12,053
Mr. Wolf-Detlef Felgenträger
12,052
Miss. Murielle Binot
12,051
Ms. G. Hoffmann
12,050
Ms. Maria Montesano
12,049
Mr. Gerd Lange
12,048
Mr. Juerg Fund
12,047
Mr. Michael Rothbarth
12,046
Mr. Cimino Francesco
12,045
Ms. Kathrin Roth
12,044
Anonymous
12,043
Anonymous
12,042
Mr. Daniel Lent
12,041
Ms. Sabine Günther
12,040
Ms. Elke Streubel
12,039
Anonymous
12,038
Ms. Haaser Sigrun
12,037
Mr. Eckhard Moeller
12,036
Mr. Max Krahl
12,035
Ms. Almut Flentje
12,034
Mr. Frédéric DEBLOIS
12,033
Mr. Cimino Alfredo
12,032
Ms. Sandra Rück
12,031
Anonymous
12,030
Mr. Eckhard Adler
12,029
Miss. Susanne Wochnik
12,028
Mrs. Nicol Houba
12,027
Ms. Marianne Menken
12,026
Mrs. Elsi Reimann
12,025
Anonymous
12,024
Mr. Thomas Bucher
12,023
Miss. Rehn Daniela
12,022
Ms. Cimino Andrea
12,021
Mrs. Birgit Goerner
12,020
Anonymous
12,019
Ms. Ingrid Scholz
12,018
Ms. Marianne Willems
12,017
Anonymous
12,016
Anonymous
12,015
Ms. Edwina Fleiß
12,014
Anonymous
12,013
Anonymous
12,012
Ms. Valentina Dietrich
12,011
Anonymous
12,010
Mr. Uwe Reichelt
12,009
Ms. Claudia Becker
12,008
Ms. Marina Reichelt
12,007
Mr. Siegfried Lache
12,006
Mr. Hans-Martin Vollrath
12,005
Mr. Viktor Thun
12,004
Ms. Diana Rzepucha
12,003
Mr. Nico Reichelt
12,002
Mr. Timo Laudi
12,001
Anonymous
12,000
Ms. Renate Boelsen
11,999
Anonymous
11,998
Mr. Winfried Weimert
11,997
Mr. Christoph Allenspach
11,996
Ms. Anke Vogel
11,995
Anonymous
11,994
Anonymous
11,993
Anonymous
11,992
Mr. Roman Gantenbein
11,991
Mr. Slawa Hilz
11,990
Miss. Sandra Giampietro
11,989
Ms. Leslie Copt
11,988
Ms. Margit Ebben
11,987
Ms. Martin Bregy
11,986
Anonymous
11,985
Ms. Nicole Reminder
11,984
Ms. susanne hildenbrand
11,983
Ms. Birgit Urban-Bretschneider
11,982
Mrs. Renate Kreplin
11,981
Ms. Wyss Rolf
11,980
Ms. Andrea Altmann
11,979
Miss. Ruth Luigs
11,978
Anonymous
11,977
Mrs. Susanne Kirberg
11,976
Mr. Gaëtan Lamon
11,975
Ms. Astrid Elfers
11,974
Ms. Sabina Schröer
11,973
Ms. Luzia Meidhof
11,972
Ms. Corina Bernhard
11,971
Ms. Margret Olschewski
11,970
Ms. Andrea Röger
11,969
Ms. Sigrid Scholze
11,968
Ms. Maria Thalhammer
11,967
Ms. Anu Katri Althaus Bührer
11,966
Ms. Zaynab Haidar
11,965
Ms. Heiko Trzeciak
11,964
Ms. Monika Braun
11,963
Anonymous
11,962
Ms. Christine Kawelke
11,961
Mrs. Kaltouma Zimmermann
11,960
Anonymous
11,959
Ms. Angelika Gericke
11,958
Anonymous
11,957
Mr. Emanuel Dürr
11,956
Ms. Jeannette Fink
11,955
Miss. Sabine Matthiak-Zeitz
11,954
Ms. Carola Arndt
11,953
Mrs. Marlis Oldenburg
11,952
Miss. Sandrine Dionnet
11,951
Ms. Simonne Bosiers
11,950
Ms. Tanja Riggs
11,949
Mr. Harald im Spring
11,948
Ms. Andreas REIMANN
11,947
Anonymous
11,946
Ms. Daniela Megert
11,945
Mr. Patrick Sommer
11,944
Anonymous
11,943
Ms. Birgit Klamt
11,942
Ms. Marion Lange
11,941
Anonymous
11,940
Ms. Kunigunde Hütter
11,939
Ms. Kerstin Blochinger
11,938
Mr. Thomas Sutter
11,937
Ms. Sabine Ullrich
11,936
Anonymous
11,935
Ms. Laura Shann
11,934
Ms. Monika Siegemund Rong
11,933
Ms. Elfriede Osl
11,932
Anonymous
11,931
Mr. Gerhard Fischer
11,930
Anonymous
11,929
Anonymous
11,928
Ms. Sulamith Jovy
11,927
Mrs. Irmengard Reinmoser
11,926
Ms. Christina Baumgartner
11,925
Ms. Martin Boxler
11,924
Ms. Jasmin Möller-Göbel
11,923
Mr. Thomas Quack
11,922
Ms. Nadine Fux
11,921
Mr. Patrice Guastella
11,920
Ms. Nicole Gabi
11,919
Anonymous
11,918
Ms. Emeraude Escalere
11,917
Ms. Silke Matznick
11,916
Ms. Beatrice Mettler
11,915
Mr. Thomas Kantusch
11,914
Anonymous
11,913
Ms. Daniel Dessibourg
11,912
Ms. Iwanski Manuela
11,911
Anonymous
11,910
Anonymous
11,909
Anonymous
11,908
Anonymous
11,907
Anonymous
11,906
Ms. Rotter Claudia
11,905
Ms. Elisabeth Forsthuber-Kaiser
11,904
Anonymous
11,903
Anonymous
11,902
Ms. Cornelia Cron
11,901
Mr. Markus Huber
11,900
Mr. Eric Diemert
11,899
Ms. Claudia Scharz
11,898
Ms. Daniela Millius
11,897
Ms. Bärbel TOEPFER
11,896
Mr. Steve Jauser
11,895
Ms. Christian Martin Maurer
11,894
Ms. Silvia Koschicek
11,893
Ms. Susanne Greubel
11,892
Anonymous
11,891
Anonymous
11,890
Mrs. Helgard Rehders
11,889
Ms. Regina Grünke
11,888
Anonymous
11,887
Mrs. Alexandra Koschicek-Krombholz
11,886
Mr. Lutz Krüger
11,885
Ms. Luca Kessler
11,884
Ms. SR Kueng
11,883
Ms. Sue Kubusch
11,882
Ms. Sylvia Wiezorek
11,881
Ms. Danniel Saner
11,880
Ms. Martina Jäger
11,879
Ms. Barbara Chilla
11,878
Anonymous
11,877
Mr. Martin Jueni
11,876
Miss. Sandra Gama
11,875
Ms. Frau Heinke Reichart
11,874
Ms. Nicole Seidemann
11,873
Mrs. Christine Gius
11,872
Mr. Alois Reicht
11,871
Ms. Gabriele Brackmann
11,870
Dr. Johanna Weber
11,869
Ms. Anonym Therese Beekmann
11,868
Ms. Ursula Rhensius
11,867
Ms. Bruno Elmer
11,866
Mr. Erwin Keller
11,865
Ms. Sabine Reicht
11,864
Ms. Judith Keller
11,863
Miss. Sommer Anna
11,862
Ms. Sabine Jöbkes
11,861
Ms. Christiane Göke
11,860
Mr. R. H.
11,859
Anonymous
11,858
Ms. Andrea Knirsch
11,857
Ms. Elisabeth Hampe
11,856
Anonymous
11,855
Ms. Elena Assemacher
11,854
Anonymous
11,853
Miss. Rosmarie Leitgeb
11,852
Ms. Ina Kredewahn
11,851
Mr. Kurt Brodwolf
11,850
Anonymous
11,849
Mrs. Karin Sonner
11,848
Anonymous
11,847
Mr. Roland Krause
11,846
Anonymous
11,845
Ms. Silvia Meisenbacher
11,844
Ms. Sabine Felber
11,843
Ms. Fabienne BILLARD
11,842
Ms. Angelika Dreher
11,841
Mr. Erwin Reinhard
11,840
Mr. Hannelore Reinhard
11,839
Ms. Ulrich Gutzer
11,838
Miss. Martine Ortelli
11,837
Ms. Anna Schumann
11,836
Ms. Marie Rose Chambovey
11,835
Ms. Robert Hoppe
11,834
Anonymous
11,833
Ms. Claudia Ehle
11,832
Ms. Ritter Katrin
11,831
Ms. Jenny Henschel
11,830
Ms. Doret Sommer
11,829
Mrs. Sabine Sommer
11,828
Mr. Heiko Grappendorf
11,827
Anonymous
11,826
Mrs. Margit Rauscher
11,825
Anonymous
11,824
Anonymous
11,823
Anonymous
11,822
Ms. Verena Richter
11,821
Mr. Henning Ganss
11,820
Ms. Anja Planer
11,819
Ms. Esther Behling
11,818
Mr. Frank Flechsig
11,817
Mrs. Catherine Ruppen
11,816
Ms. Lisa Gaarz
11,815
Ms. Catherine Gautschi
11,814
Anonymous
11,813
Dr. Agnès BOUTET
11,812
Ms. Eva Eggenberger
11,811
Ms. Ewa Bogdan-jiracek
11,810
Anonymous
11,809
Mr. Knut-Peer Krüger
11,808
Anonymous
11,807
Mr. Mario Schwarz
11,806
Ms. carmen stöhr
11,805
Mr. Markus Temme
11,804
Anonymous
11,803
Anonymous
11,802
Mr. Marian Eleganti
11,801
Mrs. Nuria Irueste
11,800
Mr. Michael Menzel
11,799
Mr. Raimond Osolinsch
11,798
Ms. Ana Carmen Medrano
11,797
Ms. Peter Kascha
11,796
Ms. Lucia Martinez
11,795
Ms. Thomas Wahl
11,794
Anonymous
11,793
Ms. Juliane Kiss
11,792
Anonymous
11,791
Ms. Petra Held
11,790
Ms. Sibylle Nußbaumer
11,789
Ms. Sandy Roßberg
11,788
Mrs. Sonja Bereuter
11,787
Ms. Ute Röthling
11,786
Ms. Sofia Haufe
11,785
Anonymous
11,784
Mr. Andreas Schneider
11,783
Ms. Sabine Baumgartner
11,782
Ms. Estelle Dreyfus
11,781
Mrs. Sonja Elmenreich
11,780
Ms. Christine Nickerl
11,779
Anonymous
11,778
Ms. Edeltraud Karoly-Valle
11,777
Mr. Matthias Fuchs
11,776
Mr. Theophiel Van Dyck
11,775
Ms. Simon Annen
11,774
Ms. Anne-Christine Schäfer
11,773
Ms. Emerita Kunz
11,772
Ms. Katja Meyer
11,771
Ms. Alex Casassas Andreu
11,770
Ms. Priska Mueller
11,769
Ms. Sent Kerstin
11,768
Anonymous
11,767
Anonymous
11,766
Anonymous
11,765
Ms. Mark Prinz
11,764
Anonymous
11,763
Ms. Monika Krüger
11,762
Mr. Johann Kinninger
11,761
Ms. Anna Fengler
11,760
Ms. Kitty Wilhelm
11,759
Mr. Hans Steiger
11,758
Mr. Arnlod Broquet
11,757
Mr. Jürgen Keil
11,756
Ms. Heike Ritter
11,755
Ms. Beatrice Kretschmeier
11,754
Mr. Fritz Schmidt
11,753
Anonymous
11,752
Anonymous
11,751
Ms. Christine Wöhr
11,750
Anonymous
11,749
Ms. Edith Riedl
11,748
Ms. Barbara Nitsche
11,747
Ms. Petra Magosch
11,746
Ms. NOEMIA BATT
11,745
Ms. Gerlind Läger
11,744
Ms. Kathrin Soll
11,743
Ms. Karl-Heinz Niessler
11,742
Ms. Uli Dott
11,741
Ms. Nina Horner
11,740
Ms. Ermano Bassi
11,739
Ms. Michael Moerser
11,738
Anonymous
11,737
Ms. Katharina Fischer
11,736
Anonymous
11,735
Ms. Margit Kaeuffer
11,734
Anonymous
11,733
Mrs. Katrin Popenda
11,732
Ms. Maya Mathan
11,731
Ms. Ines Dietrich
11,730
Mrs. Felicia Meyerratken
11,729
Anonymous
11,728
Mr. Paul-Heinz Kramer
11,727
Ms. silke huenermann
11,726
Ms. Wolfgang Federowitz
11,725
Anonymous
11,724
Ms. Buhland Petra
11,723
Anonymous
11,722
Anonymous
11,721
Ms. Corinna Jansen
11,720
Anonymous
11,719
Ms. Christina Besche
11,718
Anonymous
11,717
Mr. Bernhard Bux
11,716
Ms. Luitgard Muschal
11,715
Ms. Salvador Silvestre
11,714
Anonymous
11,713
Ms. Krimhilde Röhrig
11,712
Ms. Jennifer Flanz
11,711
Ms. Neumann Sylvia
11,710
Ms. Astrid Maack
11,709
Ms. Heike Gruner
11,708
Anonymous
11,707
Mrs. Bettina Schuster
11,706
Mr. Raimund Flanz
11,705
Ms. Stephan May
11,704
Mr. Pascal Schweizer
11,703
Ms. Tanja Kranz
11,702
Ms. Mirela Muminovic
11,701
Mr. Dirk Hujer
11,700
Mr. Klaus-Peter Gunsch
11,699
Ms. Daniele Schibler
11,698
Anonymous
11,697
Mr. Georg Althoff
11,696
Ms. Laurin Philippi
11,695
Ms. Silvija Pertl
11,694
Ms. Gabriela Huber
11,693
Ms. Heike Lehwald
11,692
Ms. Vera Stein
11,691
Ms. Nora Wolf
11,690
Mr. Frieder Grötecke
11,689
Ms. julieta Martin
11,688
Ms. Raphael Loetscher
11,687
Ms. Heike Lahmann-Lammert
11,686
Ms. Thomas Wiedemann
11,685
Mr. Michael Krammer
11,684
Ms. Angelika Amelung
11,683
Ms. Elisabeth Nowotny
11,682
Mr. Siegbert Mahal
11,681
Ms. Fred SCHINDLER
11,680
Ms. Daniela Göttlicher
11,679
Ms. Annett Hartmann
11,678
Ms. I. Weber
11,677
Ms. Cornelia H.
11,676
Mrs. Elisabeth Kröpfl
11,675
Ms. Alicajic Kadifa
11,674
Anonymous
11,673
Dr. Oliver Krauß
11,672
Mr. Julian Kreutzer
11,671
Ms. Marlies Bircher
11,670
Mr. Welk Reinhard
11,669
Anonymous
11,668
Ms. Gabriele Faller
11,667
Ms. Janine Linse
11,666
Anonymous
11,665
Ms. Anna Waldmann
11,664
Anonymous
11,663
Ms. Esther Loser
11,662
Anonymous
11,661
Ms. Mair Walter
11,660
Ms. Birgit Kapper
11,659
Ms. céleste Vincke
11,658
Ms. Anja Henroo-Henzen
11,657
Mr. Hans-Walter Berkemeier
11,656
Ms. Thomas Held
11,655
Ms. Gabriella Poet
11,654
Ms. Steph Heun
11,653
Ms. Helga Hauer
11,652
Ms. Linda Rüegg
11,651
Anonymous
11,650
Ms. Marion Schneider
11,649
Anonymous
11,648
Miss. Silvia Bischofberger
11,647
Ms. Juliane Brittain
11,646
Anonymous
11,645
Ms. Frank Mueller
11,644
Ms. Ursula Steenpass
11,643
Ms. Nic Frschop
11,642
Mr. Rainer Hafele
11,641
Anonymous
11,640
Ms. René Hangartner
11,639
Mr. Paul Sonnenschein
11,638
Anonymous
11,637
Ms. . Anonymous
11,636
Ms. Anonymous Anonymous
11,635
Mr. chris acro
11,634
Anonymous
11,633
Ms. Ulrike Weiss
11,632
Mr. Ervan Rached
11,631
Ms. MADELEINE FAVRE
11,630
Mr. G. H.
11,629
Ms. Gisela K.
11,628
Anonymous
11,627
Ms. Warrink Michaela
11,626
Ms. Daniela Brandenberg
11,625
Ms. Franziska Back-Petersen
11,624
Ms. Jorinde Strebel
11,623
Anonymous
11,622
Ms. Tina Menge
11,621
Ms. jasmine pepic
11,620
Ms. Marieluise Gäble
11,619
Mr. Thomas Lötscher
11,618
Mr. Michael Tartsch
11,617
Mr. Hartmut Richter
11,616
Ms. Dudensing Erna
11,615
Ms. Cornelia Dordevic
11,614
Ms. Jolanda Münch
11,613
Ms. Anonym Anonyme
11,612
Miss. Romana Ortner
11,611
Anonymous
11,610
Ms. Andreas Stähli
11,609
Ms. Irmgard Zschunke
11,608
Anonymous
11,607
Mr. Herbert Rechl
11,606
Anonymous
11,605
Mx. Rolf Böhm
11,604
Ms. Jutta Schellen
11,603
Ms. Marlise Zürcher Rickfelder
11,602
Mr. Thomas Von Neubeck
11,601
Mrs. Braun Simone
11,600
Mr. milanese mario
11,599
Ms. Angelika De-Wille Schubertstr. 8/1, 73635 Rudersberg
11,598
Ms. Armin Harich
11,597
Anonymous
11,596
Anonymous
11,595
Anonymous
11,594
Ms. Lisa Mundt
11,593
Ms. Sara Lischer
11,592
Mr. Gilbert TRENEL
11,591
Ms. Klaus Joachim Maria Schmid
11,590
Mr. Tomas Krotil
11,589
Ms. Monica Wegener
11,588
Ms. Barbara Macher
11,587
Ms. Jan Veil
11,586
Ms. Carmen Krsus
11,585
Ms. Ursula Studer
11,584
Anonymous
11,583
Ms. Adamczyk Kornelia
11,582
Mr. Roland Tilli
11,581
Anonymous
11,580
Ms. Sandra Tilli
11,579
Mr. Rolf Seidel
11,578
Mrs. Susanne Hennigs
11,577
Ms. Joachim Kessler
11,576
Mr. Robert Ginda
11,575
Ms. Marlis Walter
11,574
Ms. Fabienne Arpentinier
11,573
Ms. Frank Astor
11,572
Ms. Gabriele Czerny
11,571
Ms. Phillis Almgren
11,570
Mr. Wilhelm Reischl
11,569
Mr. Cesar Navarro Villar
11,568
Ms. Isolde Huber
11,567
Ms. Maria Bakker
11,566
Mr. Cornelia Hoffmann
11,565
Mr. Daniel Baumgartner
11,564
Ms. LUCETTE NEBRENS
11,563
Ms. Agnes Wimmer
11,562
Anonymous
11,561
Ms. Miriam Voetter
11,560
Mr. Hans-Jürgen Hoffmann
11,559
Mrs. Marietta Robinson
11,558
Mrs. Eva Dienstkl
11,557
Ms. Beate Bröstl
11,556
Mr. Hans Heydemann
11,555
Mr. Blaha Marcus
11,554
Mr. David Lender
11,553
Mr. Horst Schmidt
11,552
Mr. Lorenz Scherer
11,551
Ms. Jutta Godfrey
11,550
Ms. Dagmar Lehmkuhl
11,549
Ms. Putz Sonja
11,548
Ms. Jacqueline Comte
11,547
Mrs. Elin Hug
11,546
Anonymous
11,545
Ms. Elke Titz
11,544
Ms. Annette Theiler
11,543
Ms. Claude-Michel Haumesser
11,542
Anonymous
11,541
Dr. Norman Woller
11,540
Ms. Gisela Uschkoreit
11,539
Mr. Trué Harald
11,538
Mrs. Marlies Lange
11,537
Ms. Martha Tinkl
11,536
Ms. Anke Hamann
11,535
Ms. Cécile Ledermann
11,534
Dr. Gabriela Moock
11,533
Ms. Heidi Merz
11,532
Anonymous
11,531
Ms. Christel&Richard HALPAP
11,530
Mr. Walter Schandl
11,529
Ms. Dianad Stoll-Boller
11,528
Mrs. Karin Rausch
11,527
Anonymous
11,526
Ms. Elizabeth Schils
11,525
Ms. Christine Lebouc
11,524
Mr. Fabian Ledermann
11,523
Mr. Rolf Troxler
11,522
Ms. Christine Wolff
11,521
Ms. Angelika Heider
11,520
Mr. Erich Born
11,519
Anonymous
11,518
Ms. Barbara Wehling
11,517
Ms. Eva Schumacher
11,516
Ms. Martin Zemke
11,515
Mr. Robert Hagemann
11,514
Mrs. Nadia Gobber
11,513
Ms. Heike Schiehle
11,512
Mrs. Ellen Kramer
11,511
Ms. Gesine Hagemann
11,510
Anonymous
11,509
Mr. Cliff Schilling
11,508
Mr. Simon Widmer
11,507
Ms. Angela Schindel
11,506
Anonymous
11,505
Ms. Heok Cadeddu
11,504
Ms. Maria Singer
11,503
Mr. Dieter Jäger
11,502
Ms. Inga Patzner
11,501
Ms. U. Christiansen-Prengel
11,500
Ms. Dieter Lüchau
11,499
Ms. Gudrun Krüger
11,498
Ms. Peter Elmer
11,497
Ms. stephan schult
11,496
Ms. Bärbel Fleischer
11,495
Mr. Gerhard Pascher
11,494
Ms. Marietta Heyn
11,493
Dr. Friederike Thilo
11,492
Ms. Silvia Käfferbitz
11,491
Anonymous
11,490
Ms. Dagmar Schär
11,489
Ms. Elfriede Henny Raßmus
11,488
Mr. Manfred Osterrieder
11,487
Mr. Andreas Schulz
11,486
Ms. I. Brussig-Henke
11,485
Mr. O. Henke
11,484
Ms. Ursula E. Frei
11,483
Ms. Ella Otto
11,482
Anonymous
11,481
Ms. Ritq Müller
11,480
Ms. Jutta Bader
11,479
Ms. Eveline Zerobin
11,478
Ms. Brigitte Vilhely
11,477
Anonymous
11,476
Anonymous
11,475
Mr. Peter Vilhely
11,474
Ms. H. Bergmann
11,473
Ms. Regina Wotzka
11,472
Ms. Karl Meisinger
11,471
Anonymous
11,470
Ms. Andreas Hilf
11,469
Mrs. Isabelle Aberham
11,468
Ms. Sylvia Hilpertshauser
11,467
Ms. Maike Dieckmann
11,466
Ms. Nicolas Rüegger
11,465
Ms. Erika Gröner
11,464
Ms. Böhler Dirk
11,463
Anonymous
11,462
Anonymous
11,461
Mr. Ueli Schelket
11,460
Mrs. Evelyn Krassnig
11,459
Anonymous
11,458
Anonymous
11,457
Ms. Anne-Michèle Bretton-Rey
11,456
Mr. Bruno Zschenderlein
11,455
Anonymous
11,454
Ms. Clivia Laura Rusconi
11,453
Ms. Beatrice Schelker
11,452
Anonymous
11,451
Anonymous
11,450
Mr. Leonardus In het Veld
11,449
Ms. Mechthild Kretzschmar Germany
11,448
Anonymous
11,447
Ms. Nathalie Barmaz
11,446
Ms. Aleksandar Spasoski
11,445
Ms. Heckenstaller Margit
11,444
Ms. Marion Hilger
11,443
Ms. Huguette Genetti
11,442
Ms. Eva Bauernfeind
11,441
Miss. Nathalie Schoeb
11,440
Ms. Mariette Leners
11,439
Mr. Fritz Heiniger
11,438
Mr. Fritz Kieren
11,437
Ms. Jrène Bertenghi
11,436
Ms. pierre chastang
11,435
Ms. Kobel Regula
11,434
Ms. Stefanie Huckriede
11,433
Ms. Jasmine Cosmai
11,432
Ms. Michaela Patzig
11,431
Ms. Franziska Augustin
11,430
Ms. Karin Heiniger
11,429
Ms. Miriam Lippert
11,428
Ms. Lucia Paulsteiner
11,427
Ms. Gabriele Susman
11,426
Ms. Susanne Breitenmoser
11,425
Ms. Irene Mies
11,424
Ms. Ursula Held
11,423
Mr. Josef Pontasch
11,422
Ms. Stefanie Beckmann
11,421
Anonymous
11,420
Mr. M. Krüger
11,419
Mrs. Annegret Thon-Storch
11,418
Ms. sam stauffer
11,417
Mr. Bernd Neumann
11,416
Mr. Walter Kaiser
11,415
Mr. Roy Küchler
11,414
Ms. Martina Broda
11,413
Ms. Wilfried Beckmann
11,412
Ms. Doris Froidevaux
11,411
Ms. Bernadette Bug
11,410
Ms. Katrin Kleindienst
11,409
Anonymous
11,408
Ms. Dominique Osterwald
11,407
Mr. Daniel Piechota
11,406
Mr. Martin Janauschek
11,405
Ms. Christian Dullo
11,404
Ms. Hannelore Scherzer
11,403
Mrs. Ruth Kraska
11,402
Mrs. Ulrike G. Pfeiffer
11,401
Anonymous
11,400
Mr. Thomas Sterzinger
11,399
Ms. Edith Schiebel
11,398
Mr. Roman Kittel
11,397
Ms. Vanea Queen
11,396
Ms. Kathrin Schmidt
11,395
Mr. Carsten Boeddrich
11,394
Ms. Christine Weber
11,393
Ms. Egon Schoepf
11,392
Mr. Bernd Schlosser
11,391
Ms. Esther Priess
11,390
Anonymous
11,389
Mr. Dominik Dallinger
11,388
Ms. Evelyn Rebing
11,387
Mr. Jürgen Martin
11,386
Ms. Dorothée Lambinon
11,385
Ms. Marika Steiger
11,384
Mr. Stefan Notter
11,383
Ms. Kerstin Liesegang
11,382
Anonymous
11,381
Ms. Mareike Kempen
11,380
Mrs. Sabine Delorme
11,379
Anonymous
11,378
Anonymous
11,377
Ms. Martina Sailer
11,376
Anonymous
11,375
Ms. Elisabeth Dertwinkel
11,374
Anonymous
11,373
Ms. Heide maria Trummer
11,372
Ms. Monika Dullo
11,371
Ms. Ilse Spinka
11,370
Anonymous
11,369
Mr. Andreas Steiner
11,368
Ms. Daniela Eigner
11,367
Mr. Wilhelm Gohres
11,366
Mrs. Ursula Verino
11,365
Dr. Nikolaus Zwicky-Aeberhard
11,364
Ms. Gerda Gohres
11,363
Anonymous
11,362
Ms. Peter Todesco
11,361
Ms. Iris Jacob
11,360
Ms. Waltraud Schmidt
11,359
Mrs. Angelika Börner
11,358
Mr. Jürgen Bartels
11,357
Mr. Kreidt Thomas
11,356
Ms. Evelyn Ebel
11,355
Ms. Edyta Gäde
11,354
Ms. Judith Llinàs Bernaus
11,353
Anonymous
11,352
Anonymous
11,351
Mr. Volker Meyer
11,350
Mrs. Angelika Fuhrmann
11,349
Anonymous
11,348
Ms. Ute Krain
11,347
Mr. MARC ZUERCHER
11,346
Ms. Judith Gärtner
11,345
Anonymous
11,344
Anonymous
11,343
Ms. Luitgard Jonak
11,342
Mrs. Mary Petersen
11,341
Ms. Christiane Alma Fokken
11,340
Mr. Peter Turba
11,339
Ms. Michael Pfeiffer
11,338
Mr. Heiner Karcher
11,337
Ms. Doris Escher
11,336
Mr. Hans-Joachim Schmöker
11,335
Mr. Dr. Alexander Knapp
11,334
Ms. Roswita Marti
11,333
Mr. Jan Mueller
11,332
Ms. Danijela Cavic
11,331
Ms. Ute Miethke
11,330
Ms. Stefanie Rieck
11,329
Ms. Eva Maria Brandmayer
11,328
Mrs. Vera Schrankl Vera Schrankl
11,327
Mr. Jürgen Markus
11,326
Mr. Larsen Spottog
11,325
Anonymous
11,324
Anonymous
11,323
Mr. Esteban Kleist
11,322
Mrs. Marianne Votapek
11,321
Mrs. Almut Kleist
11,320
Mr. Richard Seiler
11,319
Mr. Heinz Loew
11,318
Ms. Eva Bahlmann
11,317
Mr. Andreas Simon
11,316
Mr. Andreas Koch
11,315
Ms. Yvonne Kaiser
11,314
Anonymous
11,313
Mr. erwin isenschmid
11,312
Ms. Christina Held
11,311
Ms. Barbara Ziegler-Denjean
11,310
Ms. Carmen Comar
11,309
Ms. barbara probst
11,308
Ms. Ute Köppe
11,307
Mr. Horst Zickler
11,306
Ms. Saliha Hedjem
11,305
Mr. Reto Wagner
11,304
Ms. Nadine Levi
11,303
Ms. Hilje Harding
11,302
Mr. Georg Zabel
11,301
Ms. Gaby Grossenbacher
11,300
Anonymous
11,299
Mr. Malte Griesse
11,298
Ms. Latzel Doreen
11,297
Ms. Sabine Braubach
11,296
Ms. Wankum Kornelia
11,295
Ms. Karl Kunzelmann
11,294
Anonymous
11,293
Mr. Langer Thomas
11,292
Ms. Patrick Morel
11,291
Ms. Beate Gassner
11,290
Ms. Irma Grob
11,289
Ms. Miche lang
11,288
Ms. Linda Riedel
11,287
Ms. Nicole Fischbach
11,286
Ms. Gabriella Friedli
11,285
Ms. Ljiljana Rastig
11,284
Mr. Sebastian D.
11,283
Ms. Caroline Nguyen
11,282
Ms. Arnold Lanz
11,281
Ms. Heidrun Täubrich
11,280
Ms. Fiegl Yvonne
11,279
Mr. Friedrich Steiner Deutschland
11,278
Ms. Ursula Bolliger
11,277
Mrs. Monika Schusser
11,276
Anonymous
11,275
Ms. Gerald Breitfuss
11,274
Ms. Sibylle Bieber
11,273
Anonymous
11,272
Mrs. Angelika Obermayr
11,271
Ms. Colette Pastutmaz
11,270
Ms. Ute Bauermeister
11,269
Ms. W. Gözinger
11,268
Anonymous
11,267
Ms. Pauly Claudia
11,266
Mrs. Cordula Haselbacher
11,265
Anonymous
11,264
Ms. Christine Winkler
11,263
Mrs. Gabriele Steinert
11,262
Ms. Dagmar Müller
11,261
Mr. Bernd Meyer
11,260
Ms. Philip Egerton
11,259
Ms. Kate Timms
11,258
Ms. Jeannette Thomaka
11,257
Ms. Rob Zenker
11,256
Ms. Hans-Heinrich Schultz
11,255
Ms. Tara Zenker
11,254
Mrs. Claudia Aigner
11,253
Ms. Janet Loth
11,252
Ms. Roswitha Richel
11,251
Ms. Christina Dierkes
11,250
Anonymous
11,249
Anonymous
11,248
Ms. Claudia Sprenger
11,247
Ms. Brigitte Soppa
11,246
Mr. Flurin Isenring
11,245
Mr. Herbert Rüegger
11,244
Mr. Gino Spinelli
11,243
Anonymous
11,242
Ms. Anita Münke
11,241
Ms. Georg Barthels
11,240
Dr. Harald Fripertinger
11,239
Ms. Barbara Falch
11,238
Anonymous
11,237
Mrs. Esther Baumgartner
11,236
Ms. Susanna Wyrsch
11,235
Mr. Daniel Stumpf
11,234
Ms. Heike Wiese
11,233
Mr. marc hagemann
11,232
Mrs. Patricia Harbauer
11,231
Mr. DANIEL JEAN MARIE RENE FITOUSSI
11,230
Ms. Stefanie Werthmann
11,229
Ms. Eveline Amstutz
11,228
Mrs. Barla Aumer
11,227
Anonymous
11,226
Mr. Stefan Wirth
11,225
Ms. Sylvia Maria Kiehas-Fröschl
11,224
Ms. Evelyn Kaeppler
11,223
Ms. Martina Setz
11,222
Mr. Andreas Riess
11,221
Mrs. Silvia Franke
11,220
Mr. Hilmar Johannsen
11,219
Ms. Christine Schünemann
11,218
Anonymous
11,217
Mr. Philip Oun
11,216
Mr. Gerald Schmittdiel
11,215
Ms. Verena Schabuß
11,214
Ms. Gunda Holtkamp
11,213
Ms. Verena Kuehne
11,212
Mr. Bernd Kahlau
11,211
Mrs. G. Büch
11,210
Ms. Aloisia Mazzalai
11,209
Anonymous
11,208
Dr. Wolfgang Wilhelm
11,207
Ms. Monika Schmälzle
11,206
Mr. Sacha Stadie
11,205
Ms. Liane Schumann
11,204
Anonymous
11,203
Ms. Michaela Meusburger
11,202
Ms. Birgit Tischleritsch
11,201
Anonymous
11,200
Ms. Nicole De piero
11,199
Dr. Martin HUBER
11,198
Mr. Axel Velhagen
11,197
Mr. Wolfgang Brohl
11,196
Mr. Werner Walter
11,195
Ms. Johanna Bommasar
11,194
Anonymous
11,193
Mr. Manuel Furtner
11,192
Mrs. Brigitte Gardet
11,191
Anonymous
11,190
Mr. Josef Lasslop
11,189
Mr. Steffen Maschke
11,188
Mr. Manolo Palma
11,187
Ms. Tatjana Furtner
11,186
Ms. Stracke maria
11,185
Mr. Helmut Tonner
11,184
Mr. Johannes Gazda
11,183
Anonymous
11,182
Anonymous
11,181
Ms. Katja Weisheit
11,180
Dr. Stephanie Keßler-Uberti
11,179
Mr. Ingo Reichart
11,178
Ms. nicole bergmann
11,177
Mr. Dietmar Reipert
11,176
Mrs. Erika Tonner
11,175
Ms. Ruth Joho
11,174
Ms. Sonja Titze
11,173
Anonymous
11,172
Ms. Monika Vögeli
11,171
Mr. Bünyamin Özdemir
11,170
Anonymous
11,169
Anonymous
11,168
Mr. Marc Neudeck
11,167
Mr. rolf friton
11,166
Mrs. Esposito Irmgard
11,165
Ms. Barbara Langrehr
11,164
Ms. Božana Furtner
11,163
Mrs. Dorothea Beyer
11,162
Mrs. Amira Kelani
11,161
Ms. Nicole Gozzi
11,160
Anonymous
11,159
Ms. Marianne Maag
11,158
Mr. Michael Schuster
11,157
Ms. Christiane Langner
11,156
Ms. Rolf und Ursula Fischer
11,155
Anonymous
11,154
Ms. Sonja Högler
11,153
Ms. Petra Schäfer
11,152
Mr. Harald Rella
11,151
Anonymous
11,150
Mr. Kurt Zimmermann
11,149
Mrs. Sandra Boecker
11,148
Ms. Katrin Speckmann
11,147
Anonymous
11,146
Ms. Hamsétou Dioum
11,145
Ms. Magdalena Weber
11,144
Ms. Heidemarie Becker
11,143
Ms. Anne Ruth
11,142
Mr. Martin Rückert
11,141
Anonymous
11,140
Ms. Irene Caroline FISCHER KELLER
11,139
Ms. Cornelia Klöden
11,138
Anonymous
11,137
Mr. Otto Kriegisch
11,136
Ms. Gruß Steffi
11,135
Ms. Martina Schubert
11,134
Anonymous
11,133
Ms. Barbara Reed
11,132
Mr. Andreas Koehler
11,131
Anonymous
11,130
Ms. Gabriele Reinhart
11,129
Mr. Tim Busche
11,128
Ms. Lilo Lienhard
11,127
Mrs. Nadine Lessenich-Badura
11,126
Anonymous
11,125
Mrs. Heike Lorenzen
11,124
Ms. Lena Dällenbach
11,123
Mrs. Martina Huegel
11,122
Ms. Michela Galfetti
11,121
Mr. Kevin Lücken
11,120
Anonymous
11,119
Ms. Agnes Hohenstein
11,118
Ms. Hannelore Pink
11,117
Mr. Walch Urban
11,116
Mr. Christian Hübner
11,115
Ms. Britta Altmann
11,114
Ms. Judith Kellenberger
11,113
Mr. Fritz Furtner
11,112
Miss. Judith Siepmann
11,111
Anonymous
11,110
Mrs. Ulrike Wiehr
11,109
Mrs. Hahn, Mechthild mechthild.hahn@gmx.net
11,108
Ms. Corina Erb
11,107
Ms. Hill Beatrix
11,106
Ms. Cornelia Harwege
11,105
Mr. Ulrich Mädler
11,104
Anonymous
11,103
Mr. Edwin Galler
11,102
Ms. Linda Rieker
11,101
Mr. Philipp Zeller
11,100
Anonymous
11,099
Ms. Kirsten Osty
11,098
Anonymous
11,097
Mr. Vivien GRUSS
11,096
Mr. Peter Eisen
11,095
Anonymous
11,094
Mr. Michael Furtner
11,093
Anonymous
11,092
Ms. Nathalie Michalik
11,091
Ms. Ingeborg Kirschbaum
11,090
Miss. Marion Zappe
11,089
Anonymous
11,088
Mr. Andreas Sprecher
11,087
Ms. Marco Ende
11,086
Ms. Beat Fässler
11,085
Anonymous
11,084
Mr. Dieter Eck
11,083
Mr. Urs Zimmermann
11,082
Ms. Sophie Viéville
11,081
Ms. Anja Thoma
11,080
Ms. Bettina Ruß
11,079
Ms. Reicht Karin
11,078
Ms. Claude Siegfried
11,077
Mrs. Marie Élisabeth Fourneyron
11,076
Ms. Christian Thoma
11,075
Dr. Karin Schliebs
11,074
Anonymous
11,073
Mrs. Janine Besenböck
11,072
Ms. Nicole Erb
11,071
Anonymous
11,070
Mr. Mirko Hawighorst
11,069
Ms. Ruth Reichmuth
11,068
Ms. Eve Rock
11,067
Anonymous
11,066
Ms. Gabriela Weber
11,065
Ms. Kretschmer Sabine
11,064
Ms. Mathias Rammer
11,063
Ms. Birgit Wachall
11,062
Mr. Jörg Marquart
11,061
Mr. Uli Donges
11,060
Ms. Aurore St-Cyr
11,059
Mr. Stefan Lüneburg
11,058
Ms. Gisela Herbst
11,057
Mr. Andreas Staiger
11,056
Mrs. Zsuzsanna Schrag
11,055
Anonymous
11,054
Ms. Herma Sabine Kulawinski
11,053
Ms. Heidi Stuck
11,052
Ms. Ermelyn Hoeltzenbein
11,051
Mrs. Waltraud Popp
11,050
Ms. Angela Mächler
11,049
Ms. Martina RIEDEL
11,048
Mr. Matthias Allgaier
11,047
Anonymous
11,046
Ms. Karin Walch
11,045
Mr. Klaus Marx
11,044
Ms. Genoveva Gauss-Teusch
11,043
Anonymous
11,042
Miss. Frau Barbara Hohmann
11,041
Ms. Uwe Schlink
11,040
Ms. Gerold Regenfelder
11,039
Anonymous
11,038
Ms. Schmidt Melanie
11,037
Anonymous
11,036
Ms. Erika Steiner
11,035
Mr. Georg Zimmer
11,034
Anonymous
11,033
Ms. Anna Rosa Berger
11,032
Ms. Kati Seidel
11,031
Mrs. Marlis Vogt Marlis Vogt
11,030
Mr. Fred Winkler
11,029
Ms. Cathrin Wehner
11,028
Mr. Jacques Schroeter
11,027
Mr. Thomas Hahn
11,026
Mrs. Claudia Litzbarski
11,025
Mr. Alexander Fleischmann
11,024
Mr. Simon Schneider
11,023
Ms. Jasna Marusic
11,022
Mr. Gerald Wetzka
11,021
Mr. Daniel Kyburz
11,020
Ms. Joachim Fuchs
11,019
Ms. maria eisert
11,018
Ms. Sabine Stier
11,017
Anonymous
11,016
Ms. Silvia Thier
11,015
Mr. Christian Albani
11,014
Ms. Yvonne Rochat
11,013
Mr. Markus Brenner
11,012
Ms. Claudia Schlegel
11,011
Ms. Myriam Matouschek
11,010
Anonymous
11,009
Mr. Godi Odermatt
11,008
Ms. Ludmilla Rudat
11,007
Mr. Kai Petersen
11,006
Miss. Christel Lunard
11,005
Ms. Cecile Guitton
11,004
Mr. Florian Kaminski
11,003
Mrs. Kasina Zürn-Renger
11,002
Ms. Rada Remund
11,001
Mr. Patrick Engl
11,000
Anonymous
10,999
Ms. Alfons Kraft
10,998
Mr. Gerhard Weihing
10,997
Mr. Zoltan Feher
10,996
Mr. Mike Noldan
10,995
Anonymous
10,994
Mr. Guy Winter
10,993
Mr. Jürgen Peter
10,992
Anonymous
10,991
Ms. Alexander Koch
10,990
Mr. Gerhard Hausladen
10,989
Ms. Amanda Gebesce
10,988
Ms. birgit kurz
10,987
Anonymous
10,986
Ms. Roswitha Urban
10,985
Ms. Barbara Pirone
10,984
Mr. Jürgen Scheurer
10,983
Ms. Maren Schwatlo
10,982
Mr. Gerd Röcke
10,981
Mr. Burkandt Detlef
10,980
Anonymous
10,979
Mr. Holger Paulke
10,978
Ms. Michael Poglitsch
10,977
Ms. Claudia Brokmann
10,976
Ms. Ulrike Hinkelmann
10,975
Ms. Trudie van Maaren
10,974
Ms. Martina Hundertmark
10,973
Anonymous
10,972
Mr. Ed Baumann
10,971
Ms. Jean-Marie Azzolin
10,970
Anonymous
10,969
Anonymous
10,968
Ms. Gudrun Ayasse
10,967
Ms. Esther Sterchi
10,966
Ms. Sabine Koch
10,965
Ms. Ulrike Martin
10,964
Anonymous
10,963
Ms. Patrick Laureys
10,962
Ms. Jeannette Blum
10,961
Mr. Sascha Heuel
10,960
Ms. Pia Parpan
10,959
Ms. jürg g. saxer
10,958
Anonymous
10,957
Mr. Franz-Herbert Bönder
10,956
Ms. Margret Lohbeck
10,955
Mr. Tomislav Renjak
10,954
Ms. Gisela Karner
10,953
Mrs. Rebekka Johannsen
10,952
Ms. Vera Wintersberger
10,951
Ms. Czekajlo beata
10,950
Anonymous
10,949
Mrs. Daniela Hiltmann
10,948
Anonymous
10,947
Ms. Catherine Stacey
10,946
Ms. Schürmann Berit
10,945
Ms. Ulf Lehmkuhl
10,944
Ms. Marinella Damian
10,943
Ms. Catherine Paoli
10,942
Anonymous
10,941
Anonymous
10,940
Mr. Markus Holzner
10,939
Ms. Sabine Frohn-Derichs
10,938
Ms. Michaela Loder
10,937
Ms. Donata Czempiel
10,936
Anonymous
10,935
Mr. Philipp Süssmann
10,934
Ms. Céline Goy
10,933
Mr. Grégory Pugin
10,932
Anonymous
10,931
Anonymous
10,930
Ms. Annelies Schweizer
10,929
Ms. Katrin Fritzenwallner
10,928
Ms. Esther Baldenweg
10,927
Ms. Simone Hofbauer
10,926
Mr. Axel Raabe
10,925
Ms. Caroline Engl
10,924
Mr. Markus Eberhard
10,923
Anonymous
10,922
Ms. Dagmar Paulin
10,921
Ms. Annabelle Houle
10,920
Mr. Timo Merse
10,919
Anonymous
10,918
Ms. Heike Zimmermann
10,917
Ms. Magali Montambaux
10,916
Mr. Joachim PETER
10,915
Ms. Pia Janning
10,914
Mr. Tom Wundrak
10,913
Anonymous
10,912
Ms. Margund Thielen
10,911
Mr. Rene` Cogo
10,910
Mr. Richard Engl
10,909
Ms. Monika Wolf
10,908
Mrs. Heike Steffens
10,907
Ms. Marie Le Gall
10,906
Anonymous
10,905
Ms. Helena Liebecke
10,904
Ms. carl di pietro
10,903
Mr. Tilman Büttner
10,902
Ms. Ludmilla Pugin
10,901
Ms. Verena Schiess
10,900
Ms. Roswitha Müller
10,899
Mr. Christoph Mertens
10,898
Anonymous
10,897
Ms. Sabine Wallmüller
10,896
Mr. Alexander Zinn Zinnenburg
10,895
Ms. Sciandra Ingrid
10,894
Ms. Andrea Deschner
10,893
Mr. Bruno Neukom
10,892
Mr. Markus Gessner
10,891
Ms. christelle courteille
10,890
Anonymous
10,889
Mr. Marcel Schaefer
10,888
Anonymous
10,887
Ms. Diane Pianka
10,886
Miss. Kerstin Berlin
10,885
Ms. Kirsten Schneider
10,884
Mr. Wolfram Beutler
10,883
Mr. yves aebli
10,882
Ms. Lydie Ruch
10,881
Mrs. Anette Herbst
10,880
Ms. Grit Franke
10,879
Mr. Reinhard Verwüster
10,878
Mr. Burkhard Kreyer
10,877
Ms. Ramona Koch
10,876
Ms. Dwight Mccarty
10,875
Mrs. Katharina Rudolph
10,874
Mr. Ernst Jenny
10,873
Mr. Heinrich Czech
10,872
Mrs. Claudia Wermescher
10,871
Mr. claus hoppe
10,870
Mr. Kay Uwe Prüm
10,869
Anonymous
10,868
Ms. Christina Paul
10,867
Ms. Carsten Wild
10,866
Ms. Uwe Wittek
10,865
Ms. Christina Kringel
10,864
Mr. Hans Anton Meitzner
10,863
Miss. Claudia Müller
10,862
Ms. Sabine Domnik
10,861
Ms. Nadine Barmbold
10,860
Mrs. Fernande VANDECAN
10,859
Mr. Shawn McHugh
10,858
Ms. Kathrin Herzog
10,857
Ms. Christiane Fuhrmann Spornicu
10,856
Mr. Maurizio Di Girolamo
10,855
Mr. Niels Bernstengel
10,854
Ms. Diana Di Napoli
10,853
Ms. Gabi Diers-Legantke
10,852
Ms. Katharina Lema
10,851
Ms. Jens Dorran
10,850
Mr. Markus Brunner
10,849
Ms. Widmer Susanne
10,848
Mr. Jeroen van Dis
10,847
Mr. pierre champendal
10,846
Ms. Elke Jacobi
10,845
Ms. Ina Fleischmann
10,844
Mr. Tappendorff Christian
10,843
Ms. Manuela Thoß
10,842
Ms. Chantal Baumgartner
10,841
Ms. serge henry
10,840
Ms. Victoire Deschamps
10,839
Mr. Bolko Mauersberger
10,838
Anonymous
10,837
Mr. Kuhnlein Karl
10,836
Anonymous
10,835
Mr. Matthias Fischer-Knorpp
10,834
Mr. Emanuel Frei
10,833
Ms. Ilona Anderegg
10,832
Ms. Christian Gut
10,831
Ms. Astrid Vogler
10,830
Ms. Julia Michaelis
10,829
Anonymous
10,828
Anonymous
10,827
Ms. Diana Wagner
10,826
Anonymous
10,825
Mr. Andre Lakmann
10,824
Ms. Margarete Klingler-Lauer
10,823
Anonymous
10,822
Ms. Hartmut Schwella
10,821
Mr. Simon Anderegg
10,820
Ms. Markus Gantner
10,819
Ms. Jutta Gruber
10,818
Mr. Peter Krain
10,817
Mr. Khalid Majjouti
10,816
Anonymous
10,815
Mr. Peter Grossniklaus
10,814
Mr. Björn Allenstein
10,813
Miss. Erika Kannenberg
10,812
Ms. Sabine Müller
10,811
Mr. Raphaël Burkhardt
10,810
Ms. Ruth Steiner
10,809
Mr. Franz Hönig
10,808
Ms. Birgit Oesterle
10,807
Ms. Roswitha Dr. Kraft
10,806
Mr. Gideon Franke
10,805
Ms. Roswitha Martin
10,804
Mr. Cla Iseli
10,803
Ms. Elfi Knittler
10,802
Ms. Andrea Beier
10,801
Anonymous
10,800
Mr. Linus Bastian
10,799
Anonymous
10,798
Ms. Isabelle Berger
10,797
Mr. Joel Kunz
10,796
Mrs. Magali Teisseire
10,795
Anonymous
10,794
Mr. Christian Nehls
10,793
Ms. Gabriela Fryzlewicz
10,792
Anonymous
10,791
Mr. Wolfgang Florey
10,790
Mr. Fredy Groß
10,789
Anonymous
10,788
Anonymous
10,787
Mr. Frederik Schmitz
10,786
Ms. Uta Oberdörfer
10,785
Ms. Ellen Mayer
10,784
Mr. Klaus Reinhardt
10,783
Anonymous
10,782
Ms. Marie-Elisabth Mühlhoff
10,781
Mrs. Rahel Gürber
10,780
Ms. Rosmarie Laich
10,779
Anonymous
10,778
Anonymous
10,777
Ms. Bettina Mertens
10,776
Ms. Christine Göls
10,775
Anonymous
10,774
Ms. Torsten Reich
10,773
Ms. Stefanie Zgraggen
10,772
Ms. Regula Moser
10,771
Anonymous
10,770
Miss. Rolli Sandra
10,769
Anonymous
10,768
Ms. Carolin Klein
10,767
Anonymous
10,766
Ms. Beckert Sina
10,765
Ms. Doris Frischknecht
10,764
Ms. Astrid Schneider
10,763
Anonymous
10,762
Ms. Petra Frohring
10,761
Anonymous
10,760
Ms. Elisabeth Drexel
10,759
Ms. Nina gillardon
10,758
Anonymous
10,757
Ms. Veronika Veit
10,756
Ms. Ghislaine Gloux
10,755
Anonymous
10,754
Mr. Marc Schott
10,753
Ms. Edelmann Paola
10,752
Anonymous
10,751
Mr. Christoph Diermeier
10,750
Ms. Maria Puff
10,749
Mr. Markus Artelt
10,748
Ms. Christina Lange
10,747
Anonymous
10,746
Ms. Gabriele Maschitzke
10,745
Mr. Roberto Campaner
10,744
Ms. Carola Taubert
10,743
Anonymous
10,742
Ms. hannelore fede
10,741
Mrs. Maria Theresia Burger
10,740
Ms. Andrea Lindenhoven
10,739
Mr. Jochen Schäfer
10,738
Anonymous
10,737
Ms. Sanne Maus
10,736
Mr. Baumli Stefan
10,735
Ms. Karl Trojer
10,734
Ms. Sepp Schatt
10,733
Ms. Giorgia Bracchi
10,732
Ms. Claudia Schnell
10,731
Ms. Martina Moroder
10,730
Anonymous
10,729
Ms. Regine Kölzner
10,728
Anonymous
10,727
Ms. Carmen Huber
10,726
Ms. Natacha Juriens
10,725
Ms. Daniela Pülhorn
10,724
Mr. Thomas Koerner
10,723
Ms. Beatrice Hagmann
10,722
Dr. manfred gartner
10,721
Ms. Riet Egler
10,720
Ms. Sabine Vehlow
10,719
Ms. Annie Bücheler
10,718
Anonymous
10,717
Mr. Andre Schulz
10,716
Miss. Sabine Wentsch
10,715
Ms. Antje Gabriel
10,714
Ms. Rosmarie Barthelmes
10,713
Mr. Stefan Trojer
10,712
Ms. stucki eveline
10,711
Anonymous
10,710
Anonymous
10,709
Ms. Rebecca Rösch
10,708
Mr. Yves Nater
10,707
Ms. Götschi Trudi
10,706
Ms. Janina Heim
10,705
Mr. Christian Rowell
10,704
Anonymous
10,703
Ms. Marie-France Rossier
10,702
Mr. wohlmann erich
10,701
Miss. Maria Mayor
10,700
Mr. Gerald Blüthl
10,699
Ms. Sue S
10,698
Ms. Roland Mayer
10,697
Mr. Stephan Kinzel
10,696
Ms. Joachim Kuhn
10,695
Ms. Karen Kühnelt
10,694
Mrs. Ulrike Kriegler
10,693
Ms. Petra Römer
10,692
Ms. Irene Kindlimann
10,691
Mr. Philip Melcher
10,690
Dr. Gerd-Dietmar Willenberg
10,689
Anonymous
10,688
Mr. Philippe DELANGLE
10,687
Anonymous
10,686
Ms. kurpiers martina
10,685
Ms. Susanne Reiss
10,684
Ms. Valmire Scuderi-Bekteshi
10,683
Anonymous
10,682
Mr. Cinar MUTLU
10,681
Anonymous
10,680
Mr. Jens Geserik
10,679
Anonymous
10,678
Mr. Willy Abderhalden
10,677
Ms. Veronique Marchand
10,676
Ms. Madlaina Varallo
10,675
Ms. Silke Vossler
10,674
Anonymous
10,673
Mr. Kai Kubierske
10,672
Mr. Robert Nef
10,671
Ms. Ugrenovic Helena
10,670
Ms. Anita Köchl
10,669
Ms. Christina Fehr
10,668
Anonymous
10,667
Mrs. Andrea Senze
10,666
Mr. Bruno Gerber
10,665
Mr. Hans Christen
10,664
Ms. D. Senn
10,663
Anonymous
10,662
Mr. Robert Schönthal
10,661
Ms. Karoline Tabernig
10,660
Anonymous
10,659
Mr. Kirk Marshall
10,658
Ms. Nicole Gantner
10,657
Mrs. Xenia Nieke
10,656
Ms. Preibisch Uta
10,655
Ms. Edeltraud Heske
10,654
Ms. Ariane Stalé
10,653
Mr. Richard Kuklick
10,652
Mrs. Bernd Mösezahl
10,651
Mr. Oliver Dreber
10,650
Ms. Susanne Bachofen
10,649
Ms. Evelyne Rentsch
10,648
Anonymous
10,647
Mr. Walter Stauffer
10,646
Anonymous
10,645
Ms. Brigitte Fidler-Hanreich
10,644
Mr. Usel Kurt
10,643
Ms. Renate Geike
10,642
Mr. Joachim Bratz
10,641
Ms. Marion Kalisana Morfis
10,640
Anonymous
10,639
Ms. Catherine David
10,638
Anonymous
10,637
Mr. Andi Schefer
10,636
Mrs. Susanne Freitag
10,635
Mr. André Schatt
10,634
Mr. Frank Telwest
10,633
Anonymous
10,632
Mr. Cosmin Moldovan
10,631
Mrs. Martine Pachys
10,630
Ms. Nora Radicchi
10,629
Mrs. Angelika Teuwsen
10,628
Mr. Maik Dienst
10,627
Anonymous
10,626
Anonymous
10,625
Mr. Klaus Kopf
10,624
Anonymous
10,623
Ms. Christine Schori
10,622
Ms. Regula Heller
10,621
Anonymous
10,620
Anonymous
10,619
Ms. Marion Bolli
10,618
Mr. Michael de Bortoli
10,617
Ms. Petra Wagler
10,616
Ms. Lieneke Albertin
10,615
Ms. Harald Flagner
10,614
Ms. Christine Ruckstuhl
10,613
Mrs. Patricia Thelen
10,612
Mr. Holzapfel Ralf
10,611
Mrs. Johanna Hollenstein
10,610
Ms. Manfred Stockmann
10,609
Mrs. Katharina Carl
10,608
Ms. Katrin Luther-Schalk
10,607
Anonymous
10,606
Anonymous
10,605
Ms. Artemis Goumas
10,604
Ms. Mihai Grigoriu
10,603
Ms. Manuela Jahnke-Goumas
10,602
Ms. Correa Maria Isabel
10,601
Ms. Maria Moench
10,600
Mr. Axel Von Kothen
10,599
Ms. Marthe Lewald
10,598
Mrs. dominique woirgard
10,597
Anonymous
10,596
Mr. Daniel Fischer
10,595
Ms. Silvia Schmid
10,594
Anonymous
10,593
Mr. Marcus Hennecke
10,592
Ms. Norbert Waldner
10,591
Ms. Hannelore Meinrad
10,590
Ms. Ute Schunn
10,589
Ms. Bernadette Nideröst
10,588
Mr. Frank Riederle
10,587
Ms. Ivonne Daske
10,586
Mr. Günter Thir
10,585
Ms. Margit Hogl
10,584
Mr. Zmart Max
10,583
Anonymous
10,582
Mr. Marcel Rasser
10,581
Ms. Sonja Janik
10,580
Ms. roberto lupi
10,579
Ms. Christian Semlitsch
10,578
Ms. Claudia Boillat
10,577
Anonymous
10,576
Ms. Gerda Allenstein
10,575
Anonymous
10,574
Mr. Marcel Bolliger
10,573
Ms. Sandra Beer
10,572
Mr. norman klose
10,571
Ms. Barbara Labsch
10,570
Mr. Guido Heidrich
10,569
Ms. Nicole Nef
10,568
Anonymous
10,567
Mrs. Regine Szimm
10,566
Ms. Jeannette Kaiser
10,565
Mr. Markus Hemm
10,564
Mrs. Emoeke Ullmann
10,563
Anonymous
10,562
Ms. Martina Schubert
10,561
Anonymous
10,560
Ms. Andrea Amstad
10,559
Mrs. Barbara Forster
10,558
Mr. Norbert Lutsch
10,557
Ms. Sibylle Gabriel
10,556
Ms. baerbel eckardt
10,555
Ms. Pfister Christine
10,554
Ms. Bettina Ingwersen
10,553
Ms. Daniel Jenni
10,552
Mr. Claus ROGEL
10,551
Ms. Dora Hodel
10,550
Ms. Alexandra Khan
10,549
Ms. Nicole Hoppe
10,548
Ms. Jrene Zumstein
10,547
Ms. Katrin Weimann
10,546
Ms. Gabriele Sieben-Derra
10,545
Ms. Petra Thomas
10,544
Ms. Katja Reichert
10,543
Mr. Alain Foubert
10,542
Anonymous
10,541
Mr. Jürg Küffer
10,540
Anonymous
10,539
Ms. Eveline Bösch
10,538
Ms. Susanne Seitz
10,537
Ms. Herlinde Herkenrath
10,536
Ms. Rena Hilde
10,535
Mr. Bruno Bachmann
10,534
Ms. matthias suske
10,533
Mrs. Chris Löbel
10,532
Ms. Anna Barbara Dütschler
10,531
Ms. Leila Bouzalgha
10,530
Ms. Silvia Cejka
10,529
Ms. Hans-Joachim Paffrath
10,528
Anonymous
10,527
Ms. Petra Rietz
10,526
Ms. Margret Stemick
10,525
Mr. Josef Schweizer
10,524
Mr. Urs Roder
10,523
Ms. Kirsten TZEKOV
10,522
Anonymous
10,521
Ms. Roman Gerold
10,520
Mr. Martin Weimer
10,519
Ms. Catharina van Eckeren
10,518
Ms. Angela Groß
10,517
Mrs. Regine Meereboer
10,516
Ms. Maren Meyer-Stoll
10,515
Mr. Eckbert Kwast
10,514
Ms. Sandra Spaller
10,513
Mrs. Katharina Zuntermann
10,512
Ms. Sophie Riedel
10,511
Anonymous
10,510
Ms. Gabriele Imhoff
10,509
Mr. René Beaujean
10,508
Anonymous
10,507
Mrs. Marion Peters
10,506
Mr. Ewert Thomas
10,505
Mrs. Anita Springer
10,504
Ms. Sabine Nebelung
10,503
Anonymous
10,502
Ms. Marianne Conradt
10,501
Ms. Conny Schneider
10,500
Anonymous
10,499
Ms. Karina Stieler
10,498
Anonymous
10,497
Mr. Peter Reuschle
10,496
Ms. Sezen Kizgin
10,495
Anonymous
10,494
Ms. Juliette Magar
10,493
Miss. Muriel Dubois
10,492
Ms. Gerda Hangartner
10,491
Anonymous
10,490
Mr. Diego Hostettler
10,489
Ms. Britta Mitchell
10,488
Ms. Martin Meier
10,487
Ms. Mariele Bathe-Sen
10,486
Mrs. Anonyme Anonyme
10,485
Mr. Michael Stier
10,484
Mr. Jan Schulze
10,483
Mr. Jürgen Tolksdorf
10,482
Ms. Lotte Carisch
10,481
Mr. Christian Taraks
10,480
Anonymous
10,479
Ms. Andrea Mirlach
10,478
Anonymous
10,477
Ms. Peter Bach
10,476
Ms. Ingrid Petermann
10,475
Anonymous
10,474
Anonymous
10,473
Anonymous
10,472
Mr. Urs Aebi
10,471
Anonymous
10,470
Ms. Carmen Czogalla
10,469
Ms. Julian Rottmann
10,468
Mrs. Muna Seiler
10,467
Ms. Sandra Ulrich
10,466
Mr. Axel Kruse
10,465
Ms. Michaela Kupfer
10,464
Ms. Kerstin Gottsmann
10,463
Mrs. Heidrun Möhrmann
10,462
Ms. Christine Siewert
10,461
Ms. Hildegard Linder
10,460
Ms. Gertraud Raffelsberger
10,459
Ms. Eva Schales
10,458
Ms. Manuela Esche
10,457
Mr. Ralf Böhler
10,456
Ms. Barbara Roth
10,455
Ms. Petra Schäfer
10,454
Anonymous
10,453
Mr. Thomas Boettcher
10,452
Mr. Roland Reiner
10,451
Anonymous
10,450
Ms. barbara ebert
10,449
Anonymous
10,448
Ms. Marcel Faisst
10,447
Ms. Evelyn Zeller
10,446
Ms. Corinne Wölfli
10,445
Ms. Nadia Zwick
10,444
Ms. Wolfgang Shatriya
10,443
Ms. Klaus Kaiser
10,442
Anonymous
10,441
Mr. Norbert Greitemann
10,440
Mr. Paul Christian Friedl
10,439
Ms. Jenelten Margrit
10,438
Ms. Rita Hasse
10,437
Ms. Pia Bucher
10,436
Anonymous
10,435
Ms. Anna Lagies
10,434
Dr. Kerstin Saalmann
10,433
Mr. Roland Nowak
10,432
Mr. dominic infeld
10,431
Mr. Emanuel Häusermann
10,430
Mr. Hartmut Kruse
10,429
Ms. Christina Jericke
10,428
Ms. Christine Tinschert
10,427
Ms. Doris Haupt
10,426
Anonymous
10,425
Mr. Paul Norbert
10,424
Mr. Hans Kummer
10,423
Anonymous
10,422
Ms. Anna Marie Aebi
10,421
Mr. Friedrich Lehmann
10,420
Anonymous
10,419
Anonymous
10,418
Mr. Patrick Wirth
10,417
Anonymous
10,416
Ms. Nathalie Souriau
10,415
Ms. Braunschweig Anke
10,414
Ms. wenger dolores
10,413
Ms. M. Butzke
10,412
Ms. Cornelia Strobach
10,411
Mr. Dirk Seemann
10,410
Anonymous
10,409
Anonymous
10,408
Anonymous
10,407
Ms. Kälin Esther
10,406
Mr. Marco Schmalfuß
10,405
Mrs. Horbach Linda
10,404
Mr. Stefan Lerch
10,403
Mr. Sebastian Huschina
10,402
Mr. Hermann Siebert
10,401
Mr. Dieter Glotz
10,400
Ms. Anja Swiderski
10,399
Ms. Petra Schneider
10,398
Anonymous
10,397
Ms. Vanessa Fernandez
10,396
Anonymous
10,395
Mr. Jürgen Kosta
10,394
Ms. Karin Geldenbott
10,393
Ms. Alexandra Bergerhausen
10,392
Ms. Markus Saager
10,391
Mr. Friedmar Thiele
10,390
Anonymous
10,389
Mr. Oliver Paulick
10,388
Mr. Fabien Strüby
10,387
Ms. Ute Gauder
10,386
Anonymous
10,385
Dr. Caroline Terrenoir
10,384
Anonymous
10,383
Ms. Nadja Hauck
10,382
Dr. Brigitte Fleckenstein
10,381
Anonymous
10,380
Mr. Alessandro Bettini
10,379
Anonymous
10,378
Ms. Milena Chryssos
10,377
Mr. Dirk Stüker
10,376
Mr. hubert krauth
10,375
Ms. Gabriele Weis
10,374
Ms. Sibylle Gallicchio
10,373
Ms. Nelly Leclerc
10,372
Anonymous
10,371
Ms. Roswitha Mainz
10,370
Ms. David Sigrist
10,369
Mr. Juergen Hudec
10,368
Ms. Ursula Berger
10,367
Mr. Max Gisler
10,366
Dr. Monika Kahrs
10,365
Mrs. Marita Zeller
10,364
Ms. Martina Schmidt
10,363
Mr. Kester Mielke
10,362
Anonymous
10,361
Ms. Ursula Berger
10,360
Ms. Redoine Baghdadi
10,359
Mr. Bernhard Poglitsch
10,358
Mr. Stephan Strieck
10,357
Anonymous
10,356
Dr. Karin Eisfeld
10,355
Mr. Didier VAILLANT
10,354
Miss. Johanna Hageneder
10,353
Anonymous
10,352
Anonymous
10,351
Mrs. Claudia Morell Batt
10,350
Ms. Yvonne Dankert
10,349
Ms. Wolfram Kunath
10,348
Ms. Karin Brühwiler
10,347
Ms. Yvonne Drestl
10,346
Ms. Stefan Leutenegger
10,345
Mr. Ronald Trimmel
10,344
Ms. Ariane Forster
10,343
Mr. José Luis Stephaõ Pereira dos Santos
10,342
Ms. janine haissly
10,341
Ms. Bettina Keller
10,340
Ms. Elisabeth Boyer
10,339
Anonymous
10,338
Ms. Hannelore Eberlein
10,337
Mrs. Lisette PHILIPPENS
10,336
Ms. Monika Herder
10,335
Mr. Armin Dörr
10,334
Anonymous
10,333
Ms. Silke Weiser
10,332
Ms. Eva Stahl
10,331
Mrs. Kerstin Antrecht
10,330
Ms. Doris Geier
10,329
Mr. Jens Huber
10,328
Mr. Kevin Klostermann
10,327
Ms. Müller Martha
10,326
Mr. Maximilian Schmitz
10,325
Mr. Friedhelm Wolff
10,324
Ms. Isabelle Von Württemberg
10,323
Ms. Katja Müller
10,322
Ms. Isabella Heim
10,321
Anonymous
10,320
Ms. Ursula Sturzenegger
10,319
Ms. Momika Müller
10,318
Mr. Stefan Wiesenthal
10,317
Ms. Max Meier
10,316
Ms. Christl Damerow
10,315
Ms. Dagmar Feuss
10,314
Ms. Nicole Weber
10,313
Ms. Reinhard Benditte
10,312
Ms. Birgit Sturm
10,311
Ms. Barbara Kampfhenkel
10,310
Ms. Joerg Hiekel
10,309
Mr. Gerd Kuhr
10,308
Ms. Sarah Blatter Gomez
10,307
Ms. catrin pichler
10,306
Mr. Dietmar Mokry
10,305
Ms. Ute Florey
10,304
Mr. Schilling Dieter
10,303
Mr. Peter Duwenhögger
10,302
Mr. René Sommerhalder
10,301
Anonymous
10,300
Anonymous
10,299
Mr. Andreas Rühl
10,298
Ms. Franziska Brandenberger
10,297
Anonymous
10,296
Mr. Ulrich Queck
10,295
Ms. Bärbel Bünning
10,294
Mr. Carsten Stingl
10,293
Anonymous
10,292
Miss. Kunze Camilla
10,291
Ms. Joerg Hiekel
10,290
Mrs. Hannelore Kelling
10,289
Mr. Achim Schulz
10,288
Mr. Wolf Heiko
10,287
Ms. Andreas Wyser
10,286
Ms. Christian Kulling
10,285
Anonymous
10,284
Ms. Angela Reich
10,283
Mr. Uli Hasenheit
10,282
Anonymous
10,281
Ms. Manuela Stephan
10,280
Ms. A. Mele
10,279
Mr. Gino Brenni
10,278
Ms. Falk Rösler
10,277
Ms. Susanne Klepa
10,276
Ms. Silvia FITTERER
10,275
Ms. erika rosenwinkel
10,274
Ms. Christine Beck
10,273
Mr. Wolmer Facchin
10,272
Anonymous
10,271
Mr. Sylvain Du Pasquier
10,270
Ms. Husi Daniel
10,269
Anonymous
10,268
Mr. Jochen Kuhla
10,267
Ms. Susana Philipps
10,266
Ms. Peters Elisabeth
10,265
Miss. Marina Miljenovic
10,264
Ms. Wendula Strube
10,263
Ms. Klara Köhler
10,262
Ms. Maria Alm
10,261
Mr. Wilhelm Kaltenbrunner
10,260
Ms. Coya Peters
10,259
Anonymous
10,258
Ms. Dorothea Hoene
10,257
Anonymous
10,256
Ms. Eva Kündig
10,255
Anonymous
10,254
Ms. Diana Rodorff
10,253
Anonymous
10,252
Mr. Friedrich Hüter
10,251
Mr. Mario Marschler
10,250
Mr. Peter Kamm-Küng
10,249
Anonymous
10,248
Ms. Uschi Hüter
10,247
Ms. Christine Schmied
10,246
Ms. Kirchner Uwe
10,245
Mr. Dietmar Lembke
10,244
Mr. Wolfgang Traeger
10,243
Mr. Michael Pazour
10,242
Mr. Marian Beck
10,241
Ms. Frau Rebekka Westphal
10,240
Ms. Eveline Ernst
10,239
Ms. Christina Meyer
10,238
Mr. Ivo Carobbio
10,237
Anonymous
10,236
Mr. Falko Schmallenbach
10,235
Mr. Kai Koch
10,234
Mr. Hans-Otto Schaper
10,233
Anonymous
10,232
Mrs. Christiane Brück
10,231
Ms. sonja henke
10,230
Anonymous
10,229
Anonymous
10,228
Mx. Katharina Dowe
10,227
Ms. Petra Steingruber
10,226
Dr. Rolf Schroeder
10,225
Ms. Peter Hug
10,224
Mr. daniel wilke
10,223
Mrs. Gerda Maria Eiselmair
10,222
Mr. Andreas Bednar
10,221
Ms. Sandra Franz
10,220
Mr. Stefan Kühn
10,219
Mrs. Elisabeth Schuon
10,218
Ms. Michael Schmidt-Ackermann
10,217
Anonymous
10,216
Anonymous
10,215
Ms. Vera Vollrath
10,214
Ms. Wilhelm Gohres
10,213
Ms. Angela Bleckmann
10,212
Ms. Sieglinde Kliemen
10,211
Ms. Christina Liedtke
10,210
Mr. Severin Rubatscher
10,209
Anonymous
10,208
Anonymous
10,207
Mr. Peter Müller
10,206
Mr. Granit Kqiku
10,205
Ms. Joerg Hiekel
10,204
Mr. Benjamin Bohnsack
10,203
Anonymous
10,202
Ms. Regina Kippka
10,201
Mr. josef weindl
10,200
Ms. Julian Kreher
10,199
Ms. Jürg Spörri
10,198
Mr. Harri Ernst August Liedtke
10,197
Mr. Frank Bartkewitz
10,196
Mr. Ingo Peters
10,195
Ms. Kerstin Schulze
10,194
Anonymous
10,193
Ms. Berthold FISCHER
10,192
Anonymous
10,191
Ms. Kelz Christa
10,190
Mr. Peter Schulze
10,189
Ms. Serge Quennozf
10,188
Ms. Marion Brendel
10,187
Ms. E. Thiessen
10,186
Ms. Julia Wukasch
10,185
Anonymous
10,184
Mr. Wolfgang Ulmer
10,183
Ms. Karin Sampers
10,182
Mr. Werner Bube
10,181
Mr. Roland Kaiser
10,180
Ms. Gabriele Neuffer
10,179
Anonymous
10,178
Ms. Elke Fahrenkrug
10,177
Mr. Matthias Krüger
10,176
Mr. Michael Kath
10,175
Ms. Angela Tietz
10,174
Mr. Jens-Walter Walther
10,173
Ms. Gabriella Sieber
10,172
Ms. Harald Krüger
10,171
Ms. Luise Petzschmann
10,170
Ms. Eleni Theofanopoulou
10,169
Ms. Mechthild Vatterodt
10,168
Anonymous
10,167
Ms. Brigitte Bogli
10,166
Ms. Gundel Krüger
10,165
Ms. Magdalene Eisele
10,164
Mr. Roland Müller
10,163
Ms. Ewa Cynke
10,162
Ms. Steffi Müller
10,161
Anonymous
10,160
Ms. Ina Hegewald
10,159
Ms. Frau Doris Rautenberg
10,158
Mr. Kristijan Klaric
10,157
Mr. Schmid Helge
10,156
Mr. Peter Lattmann
10,155
Ms. Nelly Schellenberg
10,154
Ms. Jeanette Streicher
10,153
Anonymous
10,152
Ms. François Jeanpierre
10,151
Ms. Olga Bayer
10,150
Ms. Marianne Vekens
10,149
Ms. Nicole Eckert
10,148
Mr. Peter Günther Stoos
10,147
Ms. Maria Pelke
10,146
Ms. Maria Patrizia Schmidweber
10,145
Mr. Joel Pitteloud
10,144
Mr. Schweitzer Andreas
10,143
Mr. Josef Aschauer
10,142
Mr. KLaus Perabo
10,141
Ms. Vera Damnik
10,140
Ms. Iphigenia Gazda
10,139
Ms. Theresia Henggeler
10,138
Anonymous
10,137
Mr. Steffen Brüggemann
10,136
Ms. Angela Scheithauer
10,135
Ms. Genia Gazda
10,134
Ms. Danielle Rusterholz
10,133
Anonymous
10,132
Anonymous
10,131
Anonymous
10,130
Ms. Richard Redl
10,129
Ms. Teresa Gruber
10,128
Miss. Elisa Kruse
10,127
Ms. Saskia Joensson
10,126
Ms. Petra Obermueller
10,125
Mr. Martin Habeck
10,124
Miss. Andrea Stempfle
10,123
Ms. Yvonne Hoppe
10,122
Ms. Helga Amann
10,121
Anonymous
10,120
Anonymous
10,119
Ms. Jutta Zabski
10,118
Ms. Olga Degen
10,117
Ms. Petra Musaeus
10,116
Ms. Anja Blomenkamp
10,115
Mr. Patrick Bornewasser
10,114
Mrs. Jana Raile
10,113
Ms. Francoise Maugras
10,112
Mr. Michael Becker
10,111
Mr. Karsten Zlotowski
10,110
Anonymous
10,109
Ms. Hervé Hamel
10,108
Ms. Magdalena Bäz
10,107
Anonymous
10,106
Mr. Benjamin Feingold
10,105
Ms. Jens Malguth
10,104
Ms. Annemarie Jamin
10,103
Anonymous
10,102
Mr. René Lembke
10,101
Ms. Reiner A
10,100
Dr. Christoph Breuer
10,099
Anonymous
10,098
Mr. Thomas Sachs
10,097
Anonymous
10,096
Ms. Anshel Vakhutinskiz
10,095
Anonymous
10,094
Ms. Boris Vahutinskij
10,093
Anonymous
10,092
Ms. Ruth Stylianou-Oberli
10,091
Ms. Larissa Stierlin
10,090
Mr. Bernhard Bartsch
10,089
Anonymous
10,088
Mr. Thomas Meyer
10,087
Ms. Brigitte Reitmaier
10,086
Ms. Brigitta Kempf
10,085
Mr. Helmar Allenstein
10,084
Mrs. Alina Mohr
10,083
Mr. Karsten Wichert
10,082
Ms. Cecile Zwygart
10,081
Ms. Nadja Grimm
10,080
Mr. Matthias Nauer
10,079
Ms. Marie-José Keravec
10,078
Ms. danielle audibet
10,077
Ms. Sylvie Mandaroux
10,076
Ms. Guido Fässler
10,075
Mr. Rolf Morf
10,074
Ms. Christiane Moreno
10,073
Mr. Terence Hahn
10,072
Anonymous
10,071
Mr. Meinicke Sven
10,070
Mr. Thierry Zajac
10,069
Ms. Claudia Diehl
10,068
Mr. Ingo Kathmann
10,067
Mr. Enrico Richter
10,066
Ms. Sybille Thomsen
10,065
Anonymous
10,064
Mr. Arthur Fischer
10,063
Ms. Paeplow Monika
10,062
Mr. Thomas Dreier
10,061
Ms. nadine carpentier
10,060
Mr. Tobias Bäz
10,059
Ms. Letitia Burciu
10,058
Mr. Pascal MOINE
10,057
Ms. Christiane Stickel-Welsch
10,056
Ms. Elisabeth Sauer
10,055
Mr. Michael Wilpert
10,054
Ms. Sabine Schirmer
10,053
Ms. Margot Baumgartner
10,052
Ms. Heiko Potratz
10,051
Mr. Marco Glink
10,050
Anonymous
10,049
Anonymous
10,048
Anonymous
10,047
Mr. Helge Rohr
10,046
Mr. Andreas Fedde
10,045
Mrs. Petra Kalwarowskyj
10,044
Ms. Agnes Rondags
10,043
Ms. Markus Eder
10,042
Anonymous
10,041
Mr. Henri Stabel
10,040
Ms. Clara Prym
10,039
Mr. Roger Mayoraz
10,038
Ms. Laurence Lepourcelet
10,037
Anonymous
10,036
Mr. Markus Weber
10,035
Anonymous
10,034
Ms. Anja Giese
10,033
Ms. Claudia Spinelli
10,032
Mr. Stefan Schäpper
10,031
Ms. Karin Rieck
10,030
Ms. Sandra Schröder
10,029
Ms. Olga Riemer
10,028
Ms. Bellis Klee Rosenthal
10,027
Mrs. Brigitte Faure
10,026
Ms. Ute Weisang
10,025
Mr. Andreas Schmidt
10,024
Ms. Béla Agoston
10,023
Ms. Natalia Freier
10,022
Anonymous
10,021
Anonymous
10,020
Mr. Ruedi Morf
10,019
Mr. Gerhard Hägele
10,018
Dr. David Conciatori
10,017
Ms. Rothenbuehler Christa
10,016
Mr. Andreas Salomon-Prym
10,015
Ms. Katharina Egli
10,014
Ms. Marisa Da Silva
10,013
Anonymous
10,012
Anonymous
10,011
Mrs. Marinella Perdomo
10,010
Ms. Susanne Frunz
10,009
Ms. Petra Semcken
10,008
Ms. Anita Lommatzsch
10,007
Mr. Markus Backensfeld
10,006
Ms. Christina Steffan
10,005
Mr. UNTERKOFLER GEORG
10,004
Ms. Denise Galliker
10,003
Anonymous
10,002
Ms. Margit Iskrac
10,001
Anonymous
10,000
Ms. Monika Flattich
9,999
Anonymous
9,998
Ms. Karin Fallet-Hodel
9,997
Anonymous
9,996
Ms. Elisabeth Jung
9,995
Ms. Cornelia Klausecker
9,994
Anonymous
9,993
Mr. Michael Karl
9,992
Anonymous
9,991
Mr. Samuele Poletti
9,990
Ms. Agnes Masafret
9,989
Mr. Ula Kock
9,988
Ms. Catherine DESCHAMPS
9,987
Anonymous
9,986
Ms. h. w.
9,985
Mr. Matthieu Johnson
9,984
Ms. Eva Arnold
9,983
Anonymous
9,982
Mrs. Beate Langhammer
9,981
Mrs. Caroline Palumbo
9,980
Ms. Daniel BRIERE
9,979
Anonymous
9,978
Ms. Véronique Bergerat
9,977
Ms. Hannelore Farnlacher
9,976
Anonymous
9,975
Ms. Elisabeth Kaiser-Herzberger
9,974
Ms. Martina Fritzsche
9,973
Anonymous
9,972
Ms. Miriam Brunner
9,971
Ms. Christine Kantor
9,970
Ms. Petra Saner
9,969
Anonymous
9,968
Mr. Markus Stockhausen
9,967
Ms. Catherine Vallat-Molliet
9,966
Anonymous
9,965
Ms. Ines Stomberg
9,964
Ms. Brigitte Fritz
9,963
Mr. Jörg Wichmann
9,962
Mrs. Eveline Gutmann
9,961
Ms. Monika Attipoe
9,960
Mrs. Astrid Brient
9,959
Ms. Theresa Aeschlimann
9,958
Mr. Bernhard Roth
9,957
Anonymous
9,956
Anonymous
9,955
Anonymous
9,954
Mr. Christoph Schmid
9,953
Anonymous
9,952
Ms. Ralf Bernhardt
9,951
Mr. Gerhard Mantei
9,950
Ms. Berit Hesse
9,949
Mrs. Brigitte Lehmann Wettstein
9,948
Ms. Christelle Mouquin
9,947
Ms. Bettina Weidner
9,946
Ms. Simone Meyer
9,945
Mr. David Schneider
9,944
Mrs. Andrea Frey
9,943
Ms. Matthias Heese
9,942
Anonymous
9,941
Ms. Margit Manzenreiter
9,940
Anonymous
9,939
Anonymous
9,938
Anonymous
9,937
Ms. Patrick Sautereau
9,936
Ms. Chris Peter
9,935
Ms. Christine Fisset
9,934
Anonymous
9,933
Ms. Irina Schneider
9,932
Miss. Katherine Dufour
9,931
Mr. Klaus Schlupp
9,930
Mr. Tilo Gloddek
9,929
Ms. Andrea Senge
9,928
Ms. Marita Morange
9,927
Ms. Silja Meyer-Suchsland
9,926
Mr. Alfred Heilmann
9,925
Anonymous
9,924
Anonymous
9,923
Anonymous
9,922
Ms. Judith Müller
9,921
Anonymous
9,920
Ms. Margrith Widmer
9,919
Ms. Theresia Gaugler
9,918
Ms. Erika Häfliger
9,917
Miss. Muriel Bammerlin
9,916
Mrs. Anne CREPY
9,915
Mrs. Martina Stächele
9,914
Anonymous
9,913
Anonymous
9,912
Dr. Michael A. Krauss
9,911
Ms. Helga Bieber
9,910
Mrs. Maria Krauss
9,909
Mr. Michael Krauss
9,908
Mr. Stefan Jenelten
9,907
Anonymous
9,906
Ms. Jacqueline Jenelten
9,905
Anonymous
9,904
Mr. Franck Dessauvages
9,903
Ms. Susanne Marti
9,902
Ms. Simona Evtimova
9,901
Anonymous
9,900
Mr. Arndt Schmelzer
9,899
Anonymous
9,898
Anonymous
9,897
Ms. Gabriele Jonas
9,896
Ms. Marcel Maier
9,895
Ms. Bea Ehrmann
9,894
Ms. Hilke Herrmann
9,893
Mr. Marcel de Riedmatten
9,892
Ms. Esther Müller
9,891
Ms. Ruth Glanzmann
9,890
Mr. Thomas Marty
9,889
Ms. Sabine Peter
9,888
Ms. Claudia Rohland
9,887
Mrs. Gudrun Dean
9,886
Mr. Stefan Kruse
9,885
Ms. Peter Betscher
9,884
Mr. Paulo Bleisch
9,883
Mr. Bernd Stapf
9,882
Ms. Stockhammer Susanna
9,881
Ms. Corina Forster
9,880
Ms. Yvan Cochard
9,879
Ms. Esther Höppli
9,878
Anonymous
9,877
Miss. Veronika Egli-Steinegger
9,876
Ms. Andreas Stieper
9,875
Anonymous
9,874
Mr. Jürgen Brüsch
9,873
Ms. Petra Block
9,872
Anonymous
9,871
Ms. Anja Stefan
9,870
Ms. Angela Wieland
9,869
Ms. Schneider Elisabeth
9,868
Ms. Rosmarie Giese
9,867
Mx. Jocelyne Bibollet-Ruche
9,866
Ms. Nicole Gaignat
9,865
Ms. Adelheid Herzberg
9,864
Ms. Georgina Prete
9,863
Ms. Verena Frutiger
9,862
Ms. zssuzsa weinrowsky
9,861
Anonymous
9,860
Mr. Hugo Folini
9,859
Anonymous
9,858
Mr. Christoph ZAMBAIL
9,857
Ms. Silvia Zemp
9,856
Mr. Jens Göken
9,855
Anonymous
9,854
Ms. Marina Ammann-Orlovic
9,853
Ms. Christina Suter
9,852
Mr. Dipl.-Ing Vinzenz Naderer
9,851
Mr. Stefan Oswald
9,850
Anonymous
9,849
Mrs. Martin Fürer
9,848
Mr. Norman Geiger Dr.
9,847
Mr. Bernd Bäumler
9,846
Mr. Arndt Schmelzer
9,845
Mr. Karl Friedrich Hübner
9,844
Ms. Anke Gantner
9,843
Mrs. Maria Beißel
9,842
Ms. Elisabeth Huber
9,841
Ms. francesca steiger
9,840
Ms. Anna Jessenberger
9,839
Ms. Anja Hewig
9,838
Ms. Cathomas Aluis
9,837
Mr. Pierre FITZNER
9,836
Ms. Tobias Stuber
9,835
Ms. Michael Bäck
9,834
Ms. Hilke Rothermund
9,833
Ms. Melanie Derungs
9,832
Anonymous
9,831
Ms. Corinne Lemat
9,830
Ms. Nicole Horvath-Meier
9,829
Ms. Magdalena Hornung
9,828
Ms. Dani Suter
9,827
Anonymous
9,826
Mr. Roman Müller
9,825
Ms. Rahel Senti
9,824
Miss. Bettina Klein
9,823
Anonymous
9,822
Ms. Viktor Strausak
9,821
Ms. Silvana Beier
9,820
Mr. Arnd S.
9,819
Ms. Jeannine Lefarth
9,818
Ms. Annette Ruprecht
9,817
Mr. Georges Magneron
9,816
Ms. Eva Greub
9,815
Anonymous
9,814
Anonymous
9,813
Ms. Studer Doris
9,812
Mr. Alfred Holzer
9,811
Anonymous
9,810
Mr. Gerhard Porzner
9,809
Anonymous
9,808
Anonymous
9,807
Miss. Corinna Küsters-Gloddek
9,806
Anonymous
9,805
Mr. Harald Becker
9,804
Ms. Patrice Ostertag
9,803
Ms. Cornel Stutz
9,802
Anonymous
9,801
Ms. Annette Ryll
9,800
Mr. Gottfried Dürr
9,799
Ms. Angelika Brüning
9,798
Ms. Vesna Cabrilo
9,797
Mr. Grischa Leifheit
9,796
Ms. Janine Bednar
9,795
Miss. Sabine Wouters
9,794
Ms. Sieberath Gabriele
9,793
Ms. Eugenie Porzner
9,792
Anonymous
9,791
Ms. Marina Rangger
9,790
Mr. Hans-Rudolf Herbener
9,789
Ms. Sandra Mäder
9,788
Dr. Michaela Sandra Wurzer
9,787
Mr. Dirk M.
9,786
Anonymous
9,785
Dr. Valérie Papapietro
9,784
Ms. Erika Poseck
9,783
Dr. Mathias Babel
9,782
Anonymous
9,781
Anonymous
9,780
Mr. Hansjörg Bodenmüller
9,779
Mr. Silvan Furrer
9,778
Mrs. Claudia Grob
9,777
Anonymous
9,776
Ms. dinah geiger
9,775
Ms. Roland von Niederhäusern
9,774
Ms. Helena Hebeisen
9,773
Mrs. Brigitte Sändig
9,772
Mrs. Stéphanie Cron
9,771
Ms. Sengül Özsoy
9,770
Anonymous
9,769
Mr. Leopold Tzscheetzsch
9,768
Ms. Gaby Stuber
9,767
Ms. Rachel Spiess
9,766
Anonymous
9,765
Mr. Ulrich Franz
9,764
Mr. Daniel Furrer
9,763
Ms. Elsbeth Ramp
9,762
Anonymous
9,761
Mr. Daniel Gilgen
9,760
Ms. Caroline von Niederhäusern-Berger
9,759
Mr. Rolf Schäfer
9,758
Ms. Jens Frödrich
9,757
Anonymous
9,756
Mr. Norbert Günzel
9,755
Ms. bruce tenner
9,754
Anonymous
9,753
Ms. Angela Bolz
9,752
Mr. Andreas Reimer
9,751
Anonymous
9,750
Anonymous
9,749
Anonymous
9,748
Ms. Miriam Volkmann
9,747
Ms. serge detail
9,746
Ms. Birgit Hopf
9,745
Mrs. Sidonie Teichmann
9,744
Ms. Sabine Leitner
9,743
Mr. Dietmar Minke
9,742
Ms. Annie YVER
9,741
Mr. Sven Richter
9,740
Ms. John Kilchoer
9,739
Mr. Juerg Gentil
9,738
Ms. Philipp Häseli
9,737
Ms. Irene Sapadi
9,736
Mr. Markus Böni
9,735
Ms. Esther Merkli
9,734
Mr. Maik Kuhnert
9,733
Anonymous
9,732
Mrs. Agnes Mayer-Sonnenburg
9,731
Mr. Richard Mayer-Sonnenburg
9,730
Anonymous
9,729
Ms. Gabriele Rudolph
9,728
Anonymous
9,727
Ms. Michael Walter
9,726
Ms. Beate Greiner
9,725
Ms. Gudrun Mehler
9,724
Ms. Ammann Tanya
9,723
Anonymous
9,722
Ms. Regula Anonyme
9,721
Mrs. Anke Hüppe
9,720
Ms. Susanne Räber-Christen
9,719
Mr. Alberto Parini
9,718
Ms. Simone Siegloch
9,717
Ms. Florian Topp
9,716
Mrs. Maria Burkart
9,715
Mr. Roland Jürgens
9,714
Mrs. Kathrin Ruf
9,713
Ms. Ralf Teichmann
9,712
Ms. Margrit Schneeberger
9,711
Mr. Andres Methfessel
9,710
Ms. Vera Dr. Buechner
9,709
Mr. Henning Schwarz
9,708
Anonymous
9,707
Mr. Arne ALLERDING
9,706
Mr. Dennis Bruening
9,705
Mr. William Matthey
9,704
Ms. Monika Bischofberger
9,703
Anonymous
9,702
Ms. Claudia Blumer
9,701
Anonymous
9,700
Anonymous
9,699
Anonymous
9,698
Ms. Nicole Pfister
9,697
Ms. freddy boulonne
9,696
Ms. Claudia Plüer
9,695
Mr. Thomas Klein
9,694
Anonymous
9,693
Ms. Anja Bretschneider
9,692
Anonymous
9,691
Ms. Marlis Schmid
9,690
Ms. Ursula Dziambor
9,689
Anonymous
9,688
Mrs. Theresia Sauter-Bailliet
9,687
Ms. Angela Götz
9,686
Mr. Beat Sueess
9,685
Ms. Tereza Schöpder
9,684
Miss. Meriem Tekaya
9,683
Mr. Jürgen Weber
9,682
Ms. Erwin Schöpfer
9,681
Mr. Roland Stampfli
9,680
Ms. Jeanne Roussy
9,679
Ms. Elisabeth Hungley
9,678
Mr. Rainer Wyslich Hasenwinkel 4, D-88213 Ravensburg
9,677
Mr. Urs Aeberhard
9,676
Ms. Uricke Meyer
9,675
Mrs. Ursula Daniel
9,674
Ms. Susanna Gubser
9,673
Anonymous
9,672
Anonymous
9,671
Anonymous
9,670
Anonymous
9,669
Ms. Angelika John
9,668
Ms. Pierre Fitzner
9,667
Ms. Kurt Haas
9,666
Mr. Thomas Krüger
9,665
Mr. Beat Haueter
9,664
Ms. Jeanne Cristina
9,663
Ms. Ruth Hesse
9,662
Mrs. Laila Cursaro
9,661
Ms. Eveline Stocker
9,660
Ms. Anne Traib
9,659
Ms. Ursula Fiorenza
9,658
Mrs. Tiffany Curtis
9,657
Mr. Gerhard Künzler
9,656
Anonymous
9,655
Mr. Peter E. Glaus
9,654
Ms. Sigrid Vogt
9,653
Ms. Corina Silva
9,652
Anonymous
9,651
Ms. Sandra Filliger
9,650
Mr. Ekkehard Dietrich
9,649
Anonymous
9,648
Ms. Python Isabelle
9,647
Ms. Ulrike Novatschkov
9,646
Ms. Isabell Goerke
9,645
Ms. Bernard MAILLIER
9,644
Ms. Maria Bogacz1
9,643
Ms. Catherine Robert
9,642
Anonymous
9,641
Mrs. Catherine Robert
9,640
Ms. Helma Kraze
9,639
Ms. Tanja Madwig
9,638
Mrs. Susanne Wicki Frei
9,637
Anonymous
9,636
Ms. Anders Annett
9,635
Ms. Katrin Kläsi
9,634
Ms. Michaela Strunz
9,633
Ms. Annett Schimke
9,632
Ms. Freddy Siegfried
9,631
Ms. Reinhild Brass
9,630
Ms. Prissima Gonzalez de Heij
9,629
Mr. Martin Messirek
9,628
Mr. Torsten Kneissl
9,627
Ms. Dorothea Walch
9,626
Ms. Tarcisio Marcionetti
9,625
Ms. Renate Schneider
9,624
Ms. Torsten Bindel
9,623
Anonymous
9,622
Ms. Walter Stöckli
9,621
Mrs. Julia Westheimer
9,620
Ms. Georg Ratajczak
9,619
Ms. Jana Horn
9,618
Mrs. Avril Jennifer Drew
9,617
Ms. colette serra
9,616
Ms. Knezevic Milena
9,615
Ms. Claudia Gruetter
9,614
Ms. Grit Wolkowicz
9,613
Mr. Juergen Rißmann
9,612
Mr. Olaf Weber
9,611
Ms. Lehmann-Skripnik Gudrun
9,610
Mrs. Monika Kaufmann
9,609
Ms. sarah klötzli
9,608
Ms. Rosmarie Hunziker
9,607
Mrs. Antoinetta Zumbühl
9,606
Mr. Keller Erich
9,605
Ms. Christine Hamsch
9,604
Ms. Marko Modesti
9,603
Anonymous
9,602
Ms. Daniel Della Bianca
9,601
Anonymous
9,600
Anonymous
9,599
Anonymous
9,598
Ms. Ingrid Hartmann
9,597
Anonymous
9,596
Mrs. Sibylle Wischgoll
9,595
Ms. Rita Rogosch
9,594
Mrs. Hannelore Zilk
9,593
Mr. Werner Morf
9,592
Ms. Jessika Wimmer
9,591
Mrs. Jacqueline Byland
9,590
Mrs. Isabel Cugat Schoch
9,589
Mrs. Roth Monika
9,588
Ms. Marlies Marcionetti
9,587
Ms. Yolande Sigrist
9,586
Dr. Sigurd Bartuschat
9,585
Mr. Reginald Müller
9,584
Mr. Jonah Gray
9,583
Ms. Karl Nägele
9,582
Mr. Jörg Roth
9,581
Ms. Franziska Keller
9,580
Ms. Elke Übelacker-Schwender
9,579
Ms. Manja Kunze
9,578
Mr. Bruno Jaeggi
9,577
Mr. Klaus Pfaffelmoser
9,576
Ms. katrin burri
9,575
Anonymous
9,574
Anonymous
9,573
Ms. Nevenka Bizic Rozman
9,572
Anonymous
9,571
Mr. Frank Wendt
9,570
Ms. Gabriele Richert
9,569
Ms. Marlene Morat
9,568
Ms. Erika Meyer
9,567
Ms. Brunhilde Hub
9,566
Anonymous
9,565
Mr. Ulrich Kleiner
9,564
Ms. Susanne Brühlmann
9,563
Ms. Beate Tuszynski
9,562
Mrs. VIORICA VISAN
9,561
Anonymous
9,560
Mr. Ralf Beckers
9,559
Ms. Ruth Küstner
9,558
Anonymous
9,557
Anonymous
9,556
Ms. Demian Repers
9,555
Anonymous
9,554
Anonymous
9,553
Anonymous
9,552
Anonymous
9,551
Mr. Nikolaos Harakaidis
9,550
Mr. Alexander Zosso
9,549
Anonymous
9,548
Mr. Kai Kraze
9,547
Ms. Jürgen Eisold
9,546
Mr. Reto Keist
9,545
Anonymous
9,544
Anonymous
9,543
Ms. Eva Schmidt
9,542
Mr. Markus Korn
9,541
Anonymous
9,540
Anonymous
9,539
Anonymous
9,538
Anonymous
9,537
Anonymous
9,536
Mr. Kilian Grünenfelder
9,535
Mr. Harald Müller
9,534
Mrs. Gabriella Künzler
9,533
Anonymous
9,532
Ms. Ana Belina
9,531
Anonymous
9,530
Mr. Markus Schürmann
9,529
Anonymous
9,528
Anonymous
9,527
Mr. Marcello Stoll
9,526
Ms. Therese Ammann
9,525
Anonymous
9,524
Mr. Andreas Treier
9,523
Ms. Anja Neubert
9,522
Anonymous
9,521
Ms. Leonard Simaku
9,520
Ms. Sylvia Anke
9,519
Ms. Christin Baettig-Maurer
9,518
Mr. André Albrecht
9,517
Mr. Hermann Bruetsch
9,516
Mrs. Ulrike Christiane Held
9,515
Anonymous
9,514
Ms. Franziska Wolf
9,513
Ms. Ghislaine Pasquier
9,512
Anonymous
9,511
Mrs. Christina Naegeli
9,510
Ms. Eveline Buchmann
9,509
Ms. Bianca Schäfer
9,508
Mr. Alfred Abt
9,507
Dr. Stefan Obrist
9,506
Anonymous
9,505
Anonymous
9,504
Miss. Kerstin Beppler
9,503
Anonymous
9,502
Ms. Hans Menges
9,501
Mr. Johann Camenisch
9,500
Dr. Jens Walter
9,499
Mrs. Antje Hillbrand
9,498
Anonymous
9,497
Anonymous
9,496
Mrs. Steffie Grabowski
9,495
Anonymous
9,494
Ms. Marita Hellmann
9,493
Ms. Wolfgang Barth-Frey
9,492
Mr. Lutz Lorbeer
9,491
Ms. Tina B.
9,490
Mr. Paul Hedinger
9,489
Mrs. Nelly Halter
9,488
Ms. Miryam Hedinger
9,487
Anonymous
9,486
Ms. Jenny Berger
9,485
Anonymous
9,484
Ms. Natalie Friedli
9,483
Ms. Franziska Meier
9,482
Mr. Heiko Nepperschmidt
9,481
Ms. Katrin Heckert
9,480
Ms. Aurelienne Dauguet
9,479
Mr. Manfred Suckert
9,478
Mr. Konrad Sorg
9,477
Ms. Paolo Binda
9,476
Mr. Wyss Silvio
9,475
Anonymous
9,474
Ms. Jessica Selim
9,473
Ms. Madeleine Bläuer
9,472
Ms. Stadelmanm Chantal
9,471
Ms. Eliane Ody Bapst
9,470
Mr. Michael Gottschlich
9,469
Ms. Brigitte Baumann
9,468
Ms. Colette Gsteiger
9,467
Ms. Diana Patrizio
9,466
Mr. Andreas Pawlicki
9,465
Anonymous
9,464
Ms. Dagmar Wurl
9,463
Mr. Bernd Michalski
9,462
Ms. Heike Schwarz
9,461
Mrs. Annett Frohnweiler
9,460
Ms. Tamara Nater
9,459
Ms. Annick Bournoud
9,458
Mrs. Ivana Ambuehl
9,457
Anonymous
9,456
Mrs. Gabriele Kleine
9,455
Anonymous
9,454
Mr. Franz Brandl
9,453
Ms. Anikó Rietiker
9,452
Anonymous
9,451
Miss. Karin Grolimund
9,450
Anonymous
9,449
Ms. Gabriele Böhe
9,448
Anonymous
9,447
Miss. Sandra Späni
9,446
Mr. Andreas Elze
9,445
Ms. Johanna Hoyer
9,444
Anonymous
9,443
Ms. Karsten Rossa
9,442
Ms. Beatrice Stoller
9,441
Anonymous
9,440
Anonymous
9,439
Ms. Ivette Nitsche
9,438
Ms. Denise Neff
9,437
Ms. Sonja Norf
9,436
Mr. Daniel Palloks
9,435
Mr. Ralph Zgraggen
9,434
Ms. Annegret Ewert
9,433
Anonymous
9,432
Anonymous
9,431
Anonymous
9,430
Mrs. Ursula Spring
9,429
Anonymous
9,428
Ms. Schuster Maria
9,427
Anonymous
9,426
Mr. Hartwig Behn
9,425
Anonymous
9,424
Mr. Jean-Pierre Franchi
9,423
Ms. Keller Agnes
9,422
Ms. ANNELIESE Valentin
9,421
Ms. Ahmie Menet
9,420
Ms. Hilda Potschick
9,419
Mr. Eugen Bauer
9,418
Anonymous
9,417
Ms. Magdalene HAYER
9,416
Anonymous
9,415
Ms. Hahlweg Antje
9,414
Anonymous
9,413
Ms. Claudia Gietemann
9,412
Mr. Paul Buergin
9,411
Mr. Manfref Borovnik
9,410
Ms. Katrin Meister
9,409
Ms. Elke Hackenberg
9,408
Mr. Ferdinand Plettenberg
9,407
Ms. Maryline Yanef
9,406
Ms. märtens eveline
9,405
Ms. Tim Adam
9,404
Ms. Franz Echter
9,403
Ms. Regula Berger
9,402
Mr. Michael Philipp
9,401
Anonymous
9,400
Anonymous
9,399
Ms. Petra Bartl
9,398
Mr. Christian Schuller
9,397
Mr. roger hofer
9,396
Ms. Christa Kronig
9,395
Ms. Gela Panko
9,394
Mr. Elias Laumer
9,393
Mrs. Brändle Baiker Anja
9,392
Mr. Jens Mazollek
9,391
Anonymous
9,390
Ms. Lydia Paech
9,389
Anonymous
9,388
Mr. Marc Günthard
9,387
Mr. Holger Hörandl
9,386
Ms. Chandra Duncan gaye
9,385
Anonymous
9,384
Ms. Elke Zwinge-Makamizile
9,383
Mr. Martin Hofstetter
9,382
Anonymous
9,381
Ms. Jutta Hartwig
9,380
Anonymous
9,379
Ms. Eve Danuser
9,378
Anonymous
9,377
Mrs. Maria-Angela Oswald
9,376
Anonymous
9,375
Mr. Marko Phender
9,374
Ms. Ruth Carena
9,373
Mr. Florian Barthel
9,372
Mr. Jean-Michel Pichard
9,371
Anonymous
9,370
Mr. Max Zimmermann
9,369
Ms. Elwira Schechinger
9,368
Ms. Brigitte-M. Panetta-Jung
9,367
Ms. Monika Besmer
9,366
Ms. Sylviane Ansermoz
9,365
Mrs. Jutta Schnell
9,364
Anonymous
9,363
Ms. Gerhard Schnell
9,362
Ms. Marlen D'Apuleo
9,361
Dr. Yves JACOT
9,360
Ms. Monika Kölgen
9,359
Dr. Michael Knoch
9,358
Ms. Kerstin Haufe
9,357
Ms. Kathrin Edee
9,356
Miss. Roßbach Dietlind
9,355
Mrs. Annemarie Utikal
9,354
Ms. Sonja Blumenthal Mayer
9,353
Mr. Stephan Blankenburg
9,352
Ms. Germana Hoch
9,351
Mr. Joël Martin
9,350
Anonymous
9,349
Anonymous
9,348
Mr. Klaus Schneider
9,347
Dr. Hans-Peter Utikal
9,346
Mr. Guido Müggler
9,345
Mr. Frank Haase
9,344
Ms. Marietta Räsener
9,343
Anonymous
9,342
Mr. Rainer Lehmbrink
9,341
Mr. Heinz Eckel
9,340
Ms. Leistner Elke
9,339
Anonymous
9,338
Mr. Jürgen Günther
9,337
Ms. Gerhild Gaertner
9,336
Anonymous
9,335
Anonymous
9,334
Ms. Ute Bauer
9,333
Ms. Bettina Jahnke
9,332
Mr. Wolfram Nassauer
9,331
Mr. Andres Ruckstuhl
9,330
Ms. Arturo Mester
9,329
Anonymous
9,328
Mrs. Petra Sporle
9,327
Mr. Raymund Disler
9,326
Ms. Ursula Braun Buttauer
9,325
Mr. Erwin Gaertner
9,324
Mrs. Ursula Wirz
9,323
Ms. Mathias Kruss
9,322
Anonymous
9,321
Anonymous
9,320
Ms. Sabine Hunger
9,319
Ms. Remy Martini
9,318
Ms. Gabriele Pirkl
9,317
Ms. Krista Haldenwang
9,316
Anonymous
9,315
Ms. Antje Beersiek
9,314
Ms. Harry Heimsoth
9,313
Ms. Jean Bernard
9,312
Ms. Jens Wurster
9,311
Ms. Esther Bannwart
9,310
Ms. Linda Anton
9,309
Ms. MONA EL BARADIE
9,308
Anonymous
9,307
Ms. Iris Fröhnert
9,306
Mrs. Joëlle Caspani-Quinton
9,305
Anonymous
9,304
Ms. Andrea Victorino
9,303
Mr. Herbert Fischer
9,302
Anonymous
9,301
Mr. Thom Bickel
9,300
Ms. Leela Arslan
9,299
Ms. Peter Tuerk
9,298
Mr. Thomas Frick
9,297
Mr. Reinhard Tresch
9,296
Ms. Elfi Wohlers
9,295
Anonymous
9,294
Mr. Jürgen Ziermann
9,293
Anonymous
9,292
Ms. Barbara Bernardi
9,291
Anonymous
9,290
Anonymous
9,289
Ms. Christiane Dupasquier
9,288
Ms. Peter Hagen
9,287
Ms. Bernadette Lopez
9,286
Ms. Marion Thiele
9,285
Mr. Bernd Kühnel
9,284
Ms. alexandra goepfrig
9,283
Ms. Doreen Scholz
9,282
Mr. Alexander Brosien
9,281
Mr. Andreas Hagedorn
9,280
Anonymous
9,279
Ms. Monika Müller
9,278
Mr. Heinz-Peter Röhrig-Buchheit
9,277
Anonymous
9,276
Anonymous
9,275
Mr. Hans-Peter Friedel
9,274
Ms. Emmy Ham
9,273
Ms. Ursula Rothenfluh
9,272
Anonymous
9,271
Ms. Marietta Arpagaus
9,270
Ms. Irene Nicolai-Kliemek
9,269
Ms. Gisela Brenz
9,268
Mr. Steffen Perk
9,267
Ms. Almut Listl
9,266
Anonymous
9,265
Mr. Denis Kliemek
9,264
Ms. Marion Beckmann
9,263
Ms. Jolanta Schmelzer
9,262
Anonymous
9,261
Mr. Heiko Schirmer
9,260
Mr. Norbert Ruediger
9,259
Mr. Dieter Beckmann
9,258
Ms. Silvia Deppeler
9,257
Ms. Christine Henkel
9,256
Mr. Michael Böttcher
9,255
Ms. Rosemarie Mathys
9,254
Mr. Franz Reymann
9,253
Ms. Maria Zaberer
9,252
Mr. Pascal Strebel
9,251
Mr. Stefan Martens
9,250
Mr. Torsten Roth
9,249
Anonymous
9,248
Ms. Evelyn Wolf Graf
9,247
Ms. Daniel Moser
9,246
Ms. Helga Drescher
9,245
Ms. Elfriede Sichert
9,244
Mr. David Phipps
9,243
Ms. Hans Ulrich Gerber
9,242
Mr. Bruno Winkler
9,241
Ms. Barbara Feldhoff
9,240
Anonymous
9,239
Ms. Tabea Gregory
9,238
Ms. Jens Iwan
9,237
Ms. Gabriele Lauterbach
9,236
Anonymous
9,235
Anonymous
9,234
Ms. Irene Miltner
9,233
Ms. Mario Denis Tonti
9,232
Mr. Jörg-W. Erdmann
9,231
Anonymous
9,230
Mrs. Marietta Wülfing
9,229
Anonymous
9,228
Ms. Margrit Knobel
9,227
Ms. Regina Tschuck
9,226
Ms. Sylvester Lutz
9,225
Ms. Daniela Tami
9,224
Anonymous
9,223
Ms. Cathrin Beckmann
9,222
Anonymous
9,221
Ms. Urs Böhlen
9,220
Ms. N Wiederkehr
9,219
Anonymous
9,218
Mr. Klaus-Dieter Straub
9,217
Anonymous
9,216
Mrs. Daniela Friemel
9,215
Ms. Daniela Hagen
9,214
Mrs. Christine Kostian
9,213
Anonymous
9,212
Mr. NORBERT WEBER
9,211
Ms. Daniel Winteler
9,210
Mr. Christophe LETTNER
9,209
Mr. Herbert Salbeck
9,208
Mr. Peter Duenner
9,207
Mr. Patrick Wiedmer
9,206
Mrs. Arya Jordi
9,205
Mrs. Esther Baumgartner
9,204
Ms. Martha Weber
9,203
Ms. Katja Ritz
9,202
Mr. georg della pietra
9,201
Mrs. Andree Muller
9,200
Ms. Jürgen Meyer
9,199
Anonymous
9,198
Mr. Bernd Krumme
9,197
Mrs. Sonja Keller
9,196
Anonymous
9,195
Anonymous
9,194
Ms. Jana Mebus
9,193
Ms. Susanna Ribi
9,192
Anonymous
9,191
Mr. Bernhard Schmid
9,190
Anonymous
9,189
Anonymous
9,188
Anonymous
9,187
Mr. Helmut Kittel
9,186
Miss. ute nissen
9,185
Anonymous
9,184
Ms. Franz Huber
9,183
Ms. Ariel Stirnemann
9,182
Anonymous
9,181
Anonymous
9,180
Ms. Laureline Spira
9,179
Anonymous
9,178
Ms. Ruth Berger
9,177
Ms. Simona Baltzer
9,176
Mr. Marc Schrauder
9,175
Anonymous
9,174
Mr. Daniel Tizziani
9,173
Ms. Oliver Adam
9,172
Anonymous
9,171
Ms. Yvonne Pispico
9,170
Ms. Heidi Volken
9,169
Ms. Bärbel Lange
9,168
Ms. Karl Durrer
9,167
Ms. Emmi Bosshard
9,166
Ms. constanze Herrmann
9,165
Ms. Regula Baltzer
9,164
Ms. Petra Claus
9,163
Ms. Karl Reichenbach
9,162
Anonymous
9,161
Ms. Irene Pfister
9,160
Mrs. Irene Hartmann
9,159
Ms. Merit Stocker
9,158
Ms. E. Eberle
9,157
Ms. Markus Fehrle
9,156
Ms. Claudia Meyer
9,155
Ms. Andrea Haussener
9,154
Ms. Nadja Risch
9,153
Anonymous
9,152
Ms. Rosemarie Mohl
9,151
Ms. Philippe Viriot
9,150
Anonymous
9,149
Anonymous
9,148
Ms. Jasmine Anliker
9,147
Ms. Madelaine Balmer
9,146
Anonymous
9,145
Ms. Heike Jaeger-Weber
9,144
Mrs. Simone Sommer
9,143
Mrs. Claudia Tiesler
9,142
Mrs. Bettina Bergner-Karg
9,141
Ms. Christina Strobl
9,140
Ms. Birgit Winter
9,139
Anonymous
9,138
Ms. Renate Schmalz
9,137
Ms. Erich Schneeweiß
9,136
Mrs. NICOLE LAURENT
9,135
Ms. Karin Ammann
9,134
Ms. Nadine Bohn
9,133
Ms. Urs Kellenberger
9,132
Mr. Thomas Steiner
9,131
Mr. Claude Kosin
9,130
Ms. Kosin Cornelia
9,129
Ms. Gislinde Cherni
9,128
Anonymous
9,127
Miss. Claudia Gebhardt
9,126
Ms. Christiane Friedrich
9,125
Ms. Uwe Groenke
9,124
Ms. Reiner Freitag
9,123
Ms. Iris Weiß
9,122
Ms. Jenny Hollenstein
9,121
Ms. Jacqueline Kolar
9,120
Ms. Corina Venzin
9,119
Ms. Stefanie Goldner
9,118
Ms. Frau Seiler
9,117
Ms. Flavia Guyer
9,116
Ms. Jennifer van Elsen
9,115
Anonymous
9,114
Anonymous
9,113
Ms. Eva Niggli
9,112
Ms. Sabine Dr.Nitschmann
9,111
Mr. Norbert Silz
9,110
Ms. Susanne Iselor
9,109
Anonymous
9,108
Ms. Elisabeth Vetsch
9,107
Ms. Ursula Jankus
9,106
Anonymous
9,105
Mr. Markus Bischof
9,104
Ms. Alvensleben Susanne
9,103
Ms. Cornelia Helmbold
9,102
Anonymous
9,101
Mr. Uwe Köppel
9,100
Mr. Karl-Heinz Vogl
9,099
Ms. Nicole Haberkorn
9,098
Mr. Jan Hagoort
9,097
Mr. Guido Kramer
9,096
Anonymous
9,095
Ms. Martha Etzensperger
9,094
Mr. Pascal Rast
9,093
Ms. Ulrike Hoffelner
9,092
Ms. Manja Pichler
9,091
Mr. Franz-Joseph Plank
9,090
Ms. Eva Böing
9,089
Ms. Marlène Jumert
9,088
Ms. Denise Güngör
9,087
Ms. Jana Neu
9,086
Mr. Renzo Antonini
9,085
Ms. Margrit Sager
9,084
Ms. Uta Maurer
9,083
Mrs. Sybille Spohn
9,082
Ms. Sabina Kaufmann
9,081
Ms. Janine Giger
9,080
Ms. Gabriella Azoulay
9,079
Ms. Susan Haefliger
9,078
Anonymous
9,077
Anonymous
9,076
Anonymous
9,075
Ms. Josiane Doublard
9,074
Dr. Oleg Kappes
9,073
Mr. Christian Spitta
9,072
Ms. Michèle Beyeler
9,071
Ms. Silvia Müller
9,070
Anonymous
9,069
Anonymous
9,068
Anonymous
9,067
Anonymous
9,066
Ms. Heidi Duttweiler
9,065
Ms. Petra Huber
9,064
Mrs. Susi Ungricht Rex
9,063
Ms. Doris Schwab
9,062
Ms. Veronika Zimmermann
9,061
Ms. Sandra Frei
9,060
Dr. Gisela Morlock-Rahn
9,059
Ms. Patrizia Derungs
9,058
Ms. Barbara Fankhauser
9,057
Anonymous
9,056
Mr. Lüttin Robert
9,055
Ms. Caroline Heusler
9,054
Ms. Pia Hamami
9,053
Ms. Jasmine Meyer
9,052
Mr. Andreas Tannhäuser
9,051
Anonymous
9,050
Mrs. Regula Gautschi
9,049
Ms. Barbara Mostosi
9,048
Mr. Harald Mader
9,047
Mr. Dani Rissi
9,046
Anonymous
9,045
Ms. Patricia Küng
9,044
Ms. Ulrike Rieger
9,043
Mr. Norbert Fersch
9,042
Ms. B. Mader
9,041
Ms. Theano Mantouvalou
9,040
Mr. Gregor Mauderli
9,039
Ms. Susanne Kuhnert
9,038
Ms. Claudia Schilling
9,037
Mr. Holger Güttinger
9,036
Ms. Sabrina Landgraf
9,035
Mr. Jens Riedel
9,034
Ms. Simone Grohrock
9,033
Ms. Andrea Bollmann
9,032
Ms. Pierre-Alain Gautschi
9,031
Ms. Colaci Giuseppina
9,030
Ms. Nicole Dimter
9,029
Ms. Bettina Brandstetter
9,028
Ms. Angela Wendling
9,027
Mr. Jan Zelinka
9,026
Mr. Daniele Baraggia
9,025
Anonymous
9,024
Ms. E Müller
9,023
Mr. Koelman Peter
9,022
Ms. Ruth Frischknecht
9,021
Ms. Günter Zimmermann
9,020
Ms. Silvia Egger
9,019
Ms. Elsbeth Werthmüller
9,018
Anonymous
9,017
Ms. Andrea Eberhard
9,016
Mr. Christian Hügli
9,015
Anonymous
9,014
Ms. winfried schmidt
9,013
Ms. Christel Auriau
9,012
Anonymous
9,011
Anonymous
9,010
Ms. Maraike Magst
9,009
Ms. Tanja Graf
9,008
Ms. René von Allmen
9,007
Mr. Ulf Taubert
9,006
Ms. Brigitte Bührer
9,005
Mr. Rudolf Amann
9,004
Anonymous
9,003
Mr. Christian Steinle
9,002
Anonymous
9,001
Mr. Daniel Jakob
9,000
Anonymous
8,999
Mr. Markus Krickel
8,998
Ms. Christina Falke
8,997
Anonymous
8,996
Ms. Sabine Erbach
8,995
Ms. Breuer Mareen
8,994
Anonymous
8,993
Ms. Richard Barteau
8,992
Anonymous
8,991
Ms. Christiane Hartwich
8,990
Mr. Bernd Hartwich
8,989
Ms. Christina Habelt
8,988
Mr. Patrick Werder
8,987
Mr. Steven Lehnert
8,986
Ms. Jade Ryder
8,985
Anonymous
8,984
Ms. Monja Lapot
8,983
Anonymous
8,982
Mrs. Sylvia Kreye
8,981
Anonymous
8,980
Ms. Salim und Vanda Yükseloglu
8,979
Ms. Isabelle Schobinger
8,978
Anonymous
8,977
Ms. Paul Jucker
8,976
Ms. Ursula Koppensteiner
8,975
Ms. Andreas Kontzen
8,974
Mr. Andreas Kahnt
8,973
Mr. Yves Mouquin
8,972
Mr. Enrico Scalzitti
8,971
Ms. Gernot Grittner
8,970
Ms. Gentsch Jennifee
8,969
Ms. Edith Lindenberg
8,968
Ms. Folkhard Riedel
8,967
Ms. Marisa Saladin
8,966
Ms. Annita Ladendorf
8,965
Anonymous
8,964
Mrs. Claudia Ceravolo
8,963
Mrs. Beatrice Helbling-Giss
8,962
Ms. Gerald Dobler
8,961
Ms. Monika Gerber
8,960
Anonymous
8,959
Mr. Matthias Krickel
8,958
Ms. Max Ottmann
8,957
Ms. :Christine :Bauer
8,956
Ms. Benjamin Koller
8,955
Ms. Jakob Brigitte
8,954
Anonymous
8,953
Ms. Caroline Von Teufenstein
8,952
Ms. Moses Gabriel
8,951
Ms. Elisabeth Werle
8,950
Mrs. Katharina Koller
8,949
Ms. Michelle Roux
8,948
Mr. Stefan Schlumpf
8,947
Anonymous
8,946
Mr. Dominik Börlin
8,945
Ms. Stefan Siegenthaler
8,944
Ms. Petra Gregory
8,943
Ms. Astride Henry
8,942
Anonymous
8,941
Ms. Ingrid Keppeler
8,940
Ms. Hagigat Bays-Mustafayeva
8,939
Ms. Bettina Simo
8,938
Mr. Bernd Magerkurth
8,937
Ms. Sylvie Leclerc
8,936
Ms. Johanna Zeh
8,935
Ms. Ilona Eckhardt
8,934
Ms. Nomita Chatterjee
8,933
Mrs. Monika Gähler
8,932
Ms. Brice Policard
8,931
Ms. Veronika Ketterer
8,930
Mrs. Sonja Kern
8,929
Ms. Gudrun Mathys
8,928
Anonymous
8,927
Mrs. GENEVIEVE BONNET
8,926
Mrs. Juliane Spitta
8,925
Mr. Renato N. Stäheli
8,924
Ms. Michaela Diek
8,923
Ms. Thomas Hofstetter
8,922
Mrs. Friedrun Höck
8,921
Ms. Brigitta Jiménez
8,920
Ms. Fatheela Schmid
8,919
Ms. Katharina Probst
8,918
Anonymous
8,917
Mrs. Marika von Daak
8,916
Ms. Patrizia Bottoni
8,915
Anonymous
8,914
Ms. Charlotte Pente
8,913
Mr. Lars Nitsche
8,912
Mrs. Christina Hügli
8,911
Mr. Robert Brandhofer
8,910
Miss. Franziska Voegelin
8,909
Mr. Markus Seeholzer
8,908
Mr. Helmut Geppert
8,907
Ms. Martina Starflinger
8,906
Mrs. Romana Imler
8,905
Ms. Regula Gehrig
8,904
Ms. Doris Mangold
8,903
Anonymous
8,902
Mr. Samuel Albert
8,901
Anonymous
8,900
Mr. Ernst Schmid
8,899
Mr. Cornel Koller
8,898
Ms. Patricia Théron
8,897
Ms. Petra Matt
8,896
Ms. Monika Trautmann
8,895
Ms. Millicent Wyss
8,894
Anonymous
8,893
Ms. Laurence VERNEGEOL
8,892
Miss. Stefania De Vito
8,891
Mrs. Anette König
8,890
Mrs. Mariane Andrin
8,889
Mr. Thomas Roth
8,888
Anonymous
8,887
Anonymous
8,886
Ms. Nynke Brenn
8,885
Ms. Marianne Baumann
8,884
Ms. Kreuzer Kornelia
8,883
Ms. Franziska Knecht
8,882
Mrs. Margrith Buchser
8,881
Mr. Fritz Suhner
8,880
Dr. Klaus Miehling
8,879
Ms. Gabriella Mele
8,878
Anonymous
8,877
Mr. Erich Buchser
8,876
Ms. Jancke Isabell
8,875
Ms. Nicole Eichhorn
8,874
Mr. venko dimitrov
8,873
Anonymous
8,872
Anonymous
8,871
Ms. Regina Haller
8,870
Ms. Barbara von Wartburg
8,869
Anonymous
8,868
Anonymous
8,867
Mr. Norbert Hauptmann
8,866
Ms. Mirsada Nukic Besic
8,865
Ms. Amrit Wagner
8,864
Ms. Patricia Nussbaumer-Schnell
8,863
Ms. Dr. Ilan Wolff
8,862
Ms. Gabriele Braum
8,861
Ms. Anja Gmür
8,860
Miss. Yvonne Kasper
8,859
Anonymous
8,858
Ms. Maria Hofmann
8,857
Mr. Sven Eberhardt
8,856
Ms. Marie-France LECLAIRE
8,855
Ms. Denise Bischoff
8,854
Mr. Gerhard Reichel
8,853
Mr. Christian Thalmann
8,852
Anonymous
8,851
Ms. Isabella Suter
8,850
Ms. Kathrin Rochow
8,849
Anonymous
8,848
Ms. Elisabeth Schmid
8,847
Ms. Chris Lutteur
8,846
Ms. Rahel Rogger
8,845
Anonymous
8,844
Anonymous
8,843
Anonymous
8,842
Mrs. Dorothee Hunziker
8,841
Ms. Astrid Hollenstein
8,840
Ms. Madeleine Grüter
8,839
Ms. Silvia Aeschimann
8,838
Ms. Helene Klein
8,837
Ms. Ruth Marbach
8,836
Ms. Helene Bouverat
8,835
Ms. Bernhard Göttert
8,834
Mr. Thomas Weiss
8,833
Anonymous
8,832
Anonymous
8,831
Ms. Nadia Haltiner
8,830
Ms. Nadine Mosch
8,829
Ms. Marlene Brücker
8,828
Ms. Delia Wyss-Chresta
8,827
Mr. Dr. Ansgar Klein
8,826
Anonymous
8,825
Ms. Kerstin Helfenberger
8,824
Mr. Rafael Donath
8,823
Mr. Robert Dietrich
8,822
Mr. Marcus Kullmann
8,821
Mr. Voelker Daniel
8,820
Ms. Ursula Schorno
8,819
Mr. Jürgen Wehlburg
8,818
Ms. Annemarie Kremser
8,817
Ms. Volker Mach
8,816
Mr. Niels Kistler
8,815
Mr. Jochen Müller
8,814
Ms. Nathalie Haldi
8,813
Mr. Fred Esser
8,812
Ms. Silvia Loosli
8,811
Mr. Richard Koller
8,810
Ms. Agnes Mitzakoff
8,809
Ms. Heribert Wienkämper
8,808
Ms. Cornelia Ottilie
8,807
Anonymous
8,806
Ms. Ursula Heller
8,805
Ms. Amanda Liechti
8,804
Ms. Susanne Gygi
8,803
Dr. Gerhard Schneider
8,802
Ms. Rita Buess
8,801
Anonymous
8,800
Ms. Sonja Schütz
8,799
Mr. Frank Grünler
8,798
Mr. Nicolas Holzer
8,797
Miss. Beatrice Blumer
8,796
Mrs. Oranna Erb
8,795
Mr. stefan K.
8,794
Ms. Annemarie Zollner
8,793
Ms. Nici Wicklein-Terbonssen
8,792
Anonymous
8,791
Mrs. Doris Müller
8,790
Anonymous
8,789
Ms. Gerhard Kupka
8,788
Mrs. LUCIA RIZZATO
8,787
Ms. Ursula Klein
8,786
Ms. Sylvia Baumeister
8,785
Mr. Jürgen Fichter
8,784
Mr. Markus Maneljuk
8,783
Ms. Andrea Erni
8,782
Ms. Roxana Augustine-Bäumler
8,781
Ms. Margrith Lieberherr
8,780
Mrs. Barbara Scherer
8,779
Mrs. Gwendoline Bovy
8,778
Anonymous
8,777
Ms. Eveline Heggendorn
8,776
Mr. Werner Raabe
8,775
Ms. Kadzinski Matthias
8,774
Ms. Daniela Wyczawska
8,773
Anonymous
8,772
Anonymous
8,771
Anonymous
8,770
Ms. Nina Holzer
8,769
Mrs. Brigitta Wiesner
8,768
Mrs. christine k.
8,767
Mr. Oliver Hubschmid
8,766
Ms. Sonja Slaby
8,765
Ms. Anita Lüscher
8,764
Anonymous
8,763
Ms. Karin Reiser
8,762
Ms. Claudia Neidhart
8,761
Ms. Petra Seifert
8,760
Anonymous
8,759
Mr. Peter M. Weingärtner
8,758
Ms. S. Mestric
8,757
Ms. Paola Valente Romano
8,756
Ms. Ralph Huxdorf
8,755
Anonymous
8,754
Ms. Christina Meyer
8,753
Anonymous
8,752
Ms. Ulrich Steiner
8,751
Ms. Mathias Bartels
8,750
Ms. Sylvia Bozkuş-Gassner
8,749
Ms. Sara Bonnaventure
8,748
Mr. Franz Attenberger
8,747
Anonymous
8,746
Ms. Ottilie Nancy
8,745
Ms. Silvia Gauch
8,744
Ms. Daniela Veltkamp
8,743
Ms. Norbert Benkert
8,742
Mr. Thomas Kislig
8,741
Ms. Henriette Hoesch
8,740
Ms. beat zimmermann
8,739
Mr. Andreas Kessler
8,738
Mr. Marcus Penthin
8,737
Mr. Wilfried Scherder
8,736
Ms. Heike Hütterer
8,735
Anonymous
8,734
Anonymous
8,733
Ms. Symmank Marielle
8,732
Ms. Elisabeth Werle
8,731
Anonymous
8,730
Ms. Beatrice Gill
8,729
Ms. Fabiola Palesko
8,728
Mrs. Régine Rizzardi
8,727
Mr. Bodo Edler
8,726
Ms. Adelheid Angermeier
8,725
Miss. Claudia Senn
8,724
Mr. Roman Pietsch
8,723
Mr. Jörg Klemm
8,722
Ms. Marianne Barnavol
8,721
Ms. Rüdiger Schween
8,720
Mr. Peter Krüger
8,719
Mrs. Franziska Sattler
8,718
Mr. Friedemann Burgdörfer
8,717
Mr. Helmut Beushausen
8,716
Ms. Kerstin Mauritz-Hassenpflug
8,715
Mr. Martin Sunderbrink
8,714
Ms. Frau Anita Sieburg
8,713
Mr. Uwe Paul
8,712
Ms. Stephanie Pauli
8,711
Ms. Hanke Tatjana
8,710
Mr. Jens Schrepel
8,709
Ms. Priscila Beti
8,708
Ms. Oliver Neuhoff
8,707
Mrs. Lara Weber
8,706
Mrs. Brigitte Breidenbach
8,705
Ms. Anita Lutz
8,704
Mr. Truong An Nguyen
8,703
Anonymous
8,702
Ms. Elisabeth Wagenbichler
8,701
Mrs. Susanne Klostermann
8,700
Ms. Hildegard Graf-welte
8,699
Mr. Eckhard Paul Buchberger
8,698
Ms. Silke Schottner
8,697
Ms. Rosita Gerstner
8,696
Mrs. Eva Beadling
8,695
Anonymous
8,694
Mr. Torsten Schulz
8,693
Ms. Yvonne Pauli
8,692
Ms. Waltraud Schreiber
8,691
Ms. Marion Hammer
8,690
Ms. Jasmin Sebald
8,689
Ms. Liz Sistig
8,688
Mr. Norbert Korr Wilhelm-Pieck-Str. 51 14532 Stahnsdorf
8,687
Ms. Andrei Durbala
8,686
Mr. Michael Nagursky
8,685
Anonymous
8,684
Ms. Annette Wildhagen
8,683
Ms. Denis Plancade
8,682
Mr. Franz Wild
8,681
Ms. Katja Weiser
8,680
Anonymous
8,679
Anonymous
8,678
Mr. Günther Pauli
8,677
Mrs. Ulrike W.
8,676
Mr. Horst Bothe
8,675
Anonymous
8,674
Mr. Nonno Stahl
8,673
Ms. Roland Löffler
8,672
Ms. Nadine Luhmann
8,671
Mr. Bierbichler Lorenz
8,670
Anonymous
8,669
Ms. Andrea B.
8,668
Anonymous
8,667
Ms. Yvonne Zeis
8,666
Ms. Magali Senn
8,665
Ms. Anna Kaim
8,664
Ms. Géraldine Balat
8,663
Ms. Angelika von der Beek
8,662
Anonymous
8,661
Mrs. Bettina Eupper
8,660
Mr. Alfred Skupien
8,659
Ms. Mechthild Liefke
8,658
Mr. Michael Liefke
8,657
Ms. Bettina Leuteritz
8,656
Ms. Petra Schmitz
8,655
Mr. Mathias Böcher
8,654
Ms. Barbara Striegel
8,653
Ms. Bernhard Erlewein
8,652
Ms. Annette Warntjen
8,651
Ms. Petra Niemann
8,650
Mr. Ulrich Warntjen
8,649
Ms. Julie Selz
8,648
Anonymous
8,647
Ms. Lou Roméo
8,646
Anonymous
8,645
Anonymous
8,644
Mr. Carsten Weiser
8,643
Anonymous
8,642
Anonymous
8,641
Ms. Françoise Cartier
8,640
Mr. Steffen Hennig
8,639
Mr. Thilo Armin Hahn
8,638
Ms. Pierre-Andre Ballif
8,637
Ms. Carole Tounsi
8,636
Anonymous
8,635
Anonymous
8,634
Anonymous
8,633
Mrs. Loïs Mitsou
8,632
Miss. Natacha-Laurence Herlem
8,631
Miss. Stephanie Mauron
8,630
Mr. Frédéric Boutet
8,629
Ms. Ana Moura
8,628
Anonymous
8,627
Ms. Sophie Asquin
8,626
Anonymous
8,625
Ms. Marie Pees Martin
8,624
Anonymous
8,623
Ms. Annie Cazorla
8,622
Ms. Quentin Coelho Teixeira
8,621
Mrs. Galina Husaruk
8,620
Ms. Louis Chamblay
8,619
Ms. Marie Pacreau
8,618
Ms. Carole Broye
8,617
Anonymous
8,616
Miss. SILVIA Eggen
8,615
Ms. Gwenaëlle Rosé
8,614
Miss. Sophie ROLANDIN
8,613
Ms. Doris Farinotti
8,612
Ms. Camille VAN KALCK
8,611
Mrs. Annie Tastayre
8,610
Ms. Andre Ecuyer
8,609
Ms. Nathalie Lestime
8,608
Miss. Renata Küng
8,607
Ms. Raphaël Morezzi
8,606
Ms. Marie-France Brazzola
8,605
Anonymous
8,604
Ms. Sylvie Raut
8,603
Anonymous
8,602
Ms. Marie Boutet
8,601
Ms. Louisette MOUNIER
8,600
Ms. Sandrine Rolando
8,599
Anonymous
8,598
Mr. Richard de Laat
8,597
Anonymous
8,596
Ms. Bernard Cahuzac
8,595
Mrs. Claudine De Pauw
8,594
Ms. Maria Rosaria Grisorio
8,593
Anonymous
8,592
Ms. Henri Argentin
8,591
Mrs. Christelle Poy
8,590
Ms. Lucile Ehrhart Bernard
8,589
Anonymous
8,588
Anonymous
8,587
Mr. Francois Viva
8,586
Ms. Zsuzsanna Striczl
8,585
Miss. Alessandra Benedetti
8,584
Mr. Urs Jermann
8,583
Ms. Corinne Devanthéry
8,582
Anonymous
8,581
Ms. Carlos Teixeira
8,580
Anonymous
8,579
Anonymous
8,578
Anonymous
8,577
Ms. Jean-Jacques Putallaz
8,576
Ms. Catherine LENGLET
8,575
Anonymous
8,574
Anonymous
8,573
Ms. Guslandi Simona
8,572
Ms. Monica Malè
8,571
Ms. Luigi Beneggi
8,570
Anonymous
8,569
Anonymous
8,568
Ms. Fabienne Favre
8,567
Ms. Danielle MARCHAL
8,566
Ms. Frédérique BARDOT
8,565
Mrs. Chantal Gacond
8,564
Ms. Nathalie Rosse
8,563
Ms. ALAIN CORNET
8,562
Ms. Ginette Derault
8,561
Ms. Nadia Lebet
8,560
Anonymous
8,559
Anonymous
8,558
Ms. Sabina Tosi
8,557
Ms. Véronique BOYER
8,556
Ms. Daniel BOYER
8,555
Ms. André Broquet-Ransquin
8,554
Ms. Jacqueline Maurer
8,553
Anonymous
8,552
Anonymous
8,551
Ms. Laurent d'haens
8,550
Anonymous
8,549
Anonymous
8,548
Ms. Caroline Bats
8,547
Anonymous
8,546
Mrs. Marie-Claude VIVENS
8,545
Anonymous
8,544
Miss. Clara Doubleau
8,543
Ms. Rose Marie Fraehring
8,542
Ms. Jean-Frédéric Malcotti
8,541
Anonymous
8,540
Anonymous
8,539
Anonymous
8,538
Anonymous
8,537
Mr. Pascal Deshayes
8,536
Ms. Françoise Ribatto
8,535
Mr. Michel Guazzoni
8,534
Ms. Véronique LABERINE
8,533
Ms. France FISCHER
8,532
Ms. Fabienne LACOSTE-GROC
8,531
Ms. paola COMPAGNUCCI
8,530
Ms. Valerie Gonzalez
8,529
Anonymous
8,528
Ms. Laurent Di LORETO
8,527
Mr. Philippe DE LESMADEC
8,526
Ms. Pascale Le Forestier
8,525
Ms. veronique bayle
8,524
Miss. lynda dubois
8,523
Anonymous
8,522
Ms. Yan Brot
8,521
Ms. Lydie Roca
8,520
Ms. Laurence Cassou
8,519
Anonymous
8,518
Anonymous
8,517
Mr. Cédric Aklin
8,516
Anonymous
8,515
Ms. Claudine Ferrand
8,514
Ms. Marie-Ange Muller
8,513
Anonymous
8,512
Ms. Jacquinet Jacqueline
8,511
Anonymous
8,510
Anonymous
8,509
Anonymous
8,508
Anonymous
8,507
Ms. INGA Cvetinskaya
8,506
Ms. Sonia Staremberg
8,505
Ms. Isabelle Jaton
8,504
Anonymous
8,503
Anonymous
8,502
Anonymous
8,501
Ms. Nzdine SANCHEZ
8,500
Ms. HILAIRE LEROY
8,499
Ms. Sandrine Valeix
8,498
Ms. Antonio Di Pietrantonio
8,497
Ms. Delphine Di mario
8,496
Anonymous
8,495
Ms. Adeline Villiers
8,494
Ms. Loïc brunet
8,493
Ms. Julia Stein
8,492
Anonymous
8,491
Anonymous
8,490
Anonymous
8,489
Anonymous
8,488
Ms. Didier Racine
8,487
Ms. Doris Künzi
8,486
Ms. Jacqueline Fleury
8,485
Ms. Laurent Renevey
8,484
Anonymous
8,483
Ms. Pierre Gaillard
8,482
Mrs. diane sayed
8,481
Anonymous
8,480
Ms. Soraya Titah
8,479
Ms. Martine BECART
8,478
Ms. Alain Deprince
8,477
Anonymous
8,476
Ms. Oonagh Weldon
8,475
Mrs. Catherine Sudry
8,474
Ms. Janine Bucher
8,473
Mrs. Martine Crogiez
8,472
Ms. Jean-Paul ELISSEIEFF
8,471
Anonymous
8,470
Ms. Dominique NICOUE
8,469
Miss. chantal Nouvion
8,468
Anonymous
8,467
Anonymous
8,466
Ms. gisele hierholtz
8,465
Ms. Sunhi Soto
8,464
Anonymous
8,463
Anonymous
8,462
Ms. Julie Deglesne
8,461
Ms. Nathalie Manser
8,460
Ms. Nadia Bonvin
8,459
Mrs. Catherine Petitjean
8,458
Anonymous
8,457
Mrs. Brigitte OLIVIER
8,456
Anonymous
8,455
Ms. Hoessler Claudine
8,454
Ms. Martine Galliano
8,453
Anonymous
8,452
Ms. Joliveau Joliveau
8,451
Ms. Paule deforge
8,450
Anonymous
8,449
Mrs. Laurence BERTET
8,448
Anonymous
8,447
Ms. Joëlle Clément
8,446
Mr. Christian Vienne
8,445
Anonymous
8,444
Anonymous
8,443
Ms. claude bernier
8,442
Ms. Anton von Kaenel
8,441
Anonymous
8,440
Ms. Anne Marie
8,439
Ms. Mirella Camagna
8,438
Ms. Celia Berset
8,437
Anonymous
8,436
Ms. Anne-Sylvie LEPAGE
8,435
Anonymous
8,434
Anonymous
8,433
Ms. Benoit Sardinha
8,432
Anonymous
8,431
Ms. Marielle Castellino
8,430
Anonymous
8,429
Ms. Inès Di Resta
8,428
Ms. Valérie Loppin
8,427
Anonymous
8,426
Anonymous
8,425
Ms. Romain Auberson
8,424
Anonymous
8,423
Ms. Chin Chon Chan
8,422
Miss. Mailys RIZET
8,421
Mr. Thierry Morléat
8,420
Anonymous
8,419
Anonymous
8,418
Mrs. Domizia Laraqui-Housseini Trenta
8,417
Anonymous
8,416
Anonymous
8,415
Ms. Pierre-André Kolly
8,414
Ms. André Humbert
8,413
Mr. Bertrand Raemy
8,412
Ms. Patrice Rolle
8,411
Mr. Steve Garrett
8,410
Anonymous
8,409
Anonymous
8,408
Ms. Dominique Petitpierre
8,407
Mrs. CHAROTTON Pascal
8,406
Anonymous
8,405
Ms. Christophe Neyroud
8,404
Mr. Michael Lunt
8,403
Ms. Bettina Ritter
8,402
Mr. Vincent Laubscher
8,401
Miss. Ginette Dubuc
8,400
Mr. Joël Excoffier
8,399
Ms. Katia Pont
8,398
Anonymous
8,397
Ms. Esther Coudurier
8,396
Ms. Cedric Badoux
8,395
Ms. Tapusau Cristian
8,394
Ms. Christophe Hügli
8,393
Ms. Anne-Marie DECHENAUD
8,392
Anonymous
8,391
Anonymous
8,390
Mr. Yvan Prêtre
8,389
Mr. Michael Schellenberg
8,388
Ms. Gabriela Vuilleumier
8,387
Ms. Patricia Petrolo
8,386
Anonymous
8,385
Ms. Robert Rampon
8,384
Anonymous
8,383
Anonymous
8,382
Ms. Simone MONNEY
8,381
Anonymous
8,380
Anonymous
8,379
Mr. Emile Felber
8,378
Anonymous
8,377
Ms. Yannick Schlatter
8,376
Ms. Philippe Szokoloczy
8,375
Anonymous
8,374
Ms. IRENE PHILIPOUSSIS
8,373
Anonymous
8,372
Mr. Nicolas Chatelain
8,371
Anonymous
8,370
Mr. Alexander Breuer
8,369
Anonymous
8,368
Ms. Manuelle Bekhechi
8,367
Anonymous
8,366
Mrs. Corinne Haas
8,365
Ms. Gisèle Duvert
8,364
Anonymous
8,363
Anonymous
8,362
Anonymous
8,361
Anonymous
8,360
Anonymous
8,359
Mrs. Laurence Petit Lévy
8,358
Ms. Axel Friedel
8,357
Ms. Myriam Reymond
8,356
Mr. Bernard GROSEIL
8,355
Ms. Claudette Groseil
8,354
Ms. elise bouladoux
8,353
Mrs. Cécile Cordier
8,352
Anonymous
8,351
Anonymous
8,350
Mr. jean françois houver
8,349
Anonymous
8,348
Ms. Florence Gripon
8,347
Anonymous
8,346
Ms. briz irene
8,345
Mrs. Tascon Marta
8,344
Ms. Claude Reymond
8,343
Mr. Philippe Lapaire
8,342
Ms. Virginie Chatelain
8,341
Anonymous
8,340
Ms. Véronique Kaeser
8,339
Ms. Anna Milani
8,338
Ms. Fany Ducrest
8,337
Anonymous
8,336
Anonymous
8,335
Ms. Pia Fellmann
8,334
Ms. Judith Bertschinger
8,333
Mr. Raphaël Gallay
8,332
Ms. Yvonne Eugster
8,331
Anonymous
8,330
Mrs. Guylaine Messerli-Humair
8,329
Mr. Thomas Schenkel
8,328
Ms. Christine Chassé
8,327
Mr. Alessandro Giampà
8,326
Mr. Frédéric Tercier
8,325
Ms. Marion Russek
8,324
Ms. daniel Olry
8,323
Mr. Nicolas Fenouil
8,322
Ms. Müller Marianne
8,321
Mrs. Rachel Legras
8,320
Ms. Isabelle Mussard
8,319
Ms. Anne Foubert
8,318
Mr. Hans Gerig
8,317
Ms. Laurence Schmitt
8,316
Anonymous
8,315
Anonymous
8,314
Ms. veronique zumstein
8,313
Ms. Carla Delucchi
8,312
Anonymous
8,311
Ms. Birgit Schmid
8,310
Ms. Sylvie Trombettoni
8,309
Mr. Jean Pelluch
8,308
Anonymous
8,307
Anonymous
8,306
Miss. Lina Rizk
8,305
Ms. Anne Agier
8,304
Anonymous
8,303
Anonymous
8,302
Anonymous
8,301
Ms. Stefania Pinsone
8,300
Anonymous
8,299
Ms. Marijke Zimmermann
8,298
Mrs. Patricia GABRIEL
8,297
Anonymous
8,296
Miss. Froidevaux Jeanne
8,295
Mrs. Nadine Brand
8,294
Ms. Diana Rudloff
8,293
Ms. Martine Chariel
8,292
Ms. Hedwig Rosenast
8,291
Mr. Markus Ehrler
8,290
Dr. Marlene Jelonek
8,289
Ms. Furrer Monika
8,288
Ms. Maria Kalbermatten
8,287
Anonymous
8,286
Mr. Rolf Meier
8,285
Ms. Jean-Denis Duchêne
8,284
Anonymous
8,283
Ms. Laura Randin
8,282
Mrs. Andrée Parrado
8,281
Anonymous
8,280
Ms. Lea Bucher
8,279
Ms. Murielle Morand
8,278
Ms. Martine Fuster
8,277
Ms. Sandra Leuenberger
8,276
Ms. Philippe Jueni
8,275
Anonymous
8,274
Ms. Marlise Imhof
8,273
Anonymous
8,272
Anonymous
8,271
Ms. Martina Zulauf
8,270
Ms. Daniela Tanner
8,269
Mr. Franz Renggli
8,268
Anonymous
8,267
Ms. Denise Ingold
8,266
Ms. ghislaine julien
8,265
Ms. Daniel Megert
8,264
Ms. Sonja Meier
8,263
Ms. Gilles Pradier
8,262
Anonymous
8,261
Anonymous
8,260
Ms. Mélanie Maiuri
8,259
Ms. Anita Flückiger
8,258
Mr. Nicolas BRUNISHOLZ
8,257
Anonymous
8,256
Ms. JULIEN NEYROLLES
8,255
Anonymous
8,254
Anonymous
8,253
Ms. Russo Adriana
8,252
Mr. Martin Werner
8,251
Ms. Brigitte MARVIE
8,250
Ms. Rudolf Schmidheiny
8,249
Ms. Roland Pfister
8,248
Mrs. Lucie VIAUD
8,247
Anonymous
8,246
Ms. nicole bouyer
8,245
Anonymous
8,244
Anonymous
8,243
Ms. olivier Treccani
8,242
Anonymous
8,241
Mr. Giorgio Micaroni
8,240
Dr. Christer Malmberg
8,239
Ms. Nicole Gremaud
8,238
Anonymous
8,237
Ms. Esther Rossel
8,236
Miss. Clélia Marsadié
8,235
Ms. Anne Fistarol
8,234
Ms. florence alicot
8,233
Mr. emmanuel drouot
8,232
Mr. Adam Widawski
8,231
Miss. Mical Vuataz Staquet
8,230
Anonymous
8,229
Anonymous
8,228
Ms. Sandrine Vinay
8,227
Anonymous
8,226
Ms. brigitte foissac
8,225
Ms. Florence Meylan
8,224
Ms. Helena Petersen
8,223
Ms. Alan Siner Vega
8,222
Ms. Nadja ZEMP
8,221
Ms. Jennyfair SOLO
8,220
Ms. Chantal Piguet
8,219
Mr. Stephen Smith
8,218
Ms. Robert James PARSONS
8,217
Mrs. Nicole MEUNIER
8,216
Anonymous
8,215
Anonymous
8,214
Ms. Sophie Lavigne
8,213
Ms. Anna Bernardo
8,212
Anonymous
8,211
Anonymous
8,210
Anonymous
8,209
Ms. Diana Dietiker
8,208
Anonymous
8,207
Mrs. Catherine BERNARD
8,206
Ms. Tiziana Zappi
8,205
Anonymous